Where to visit in aurora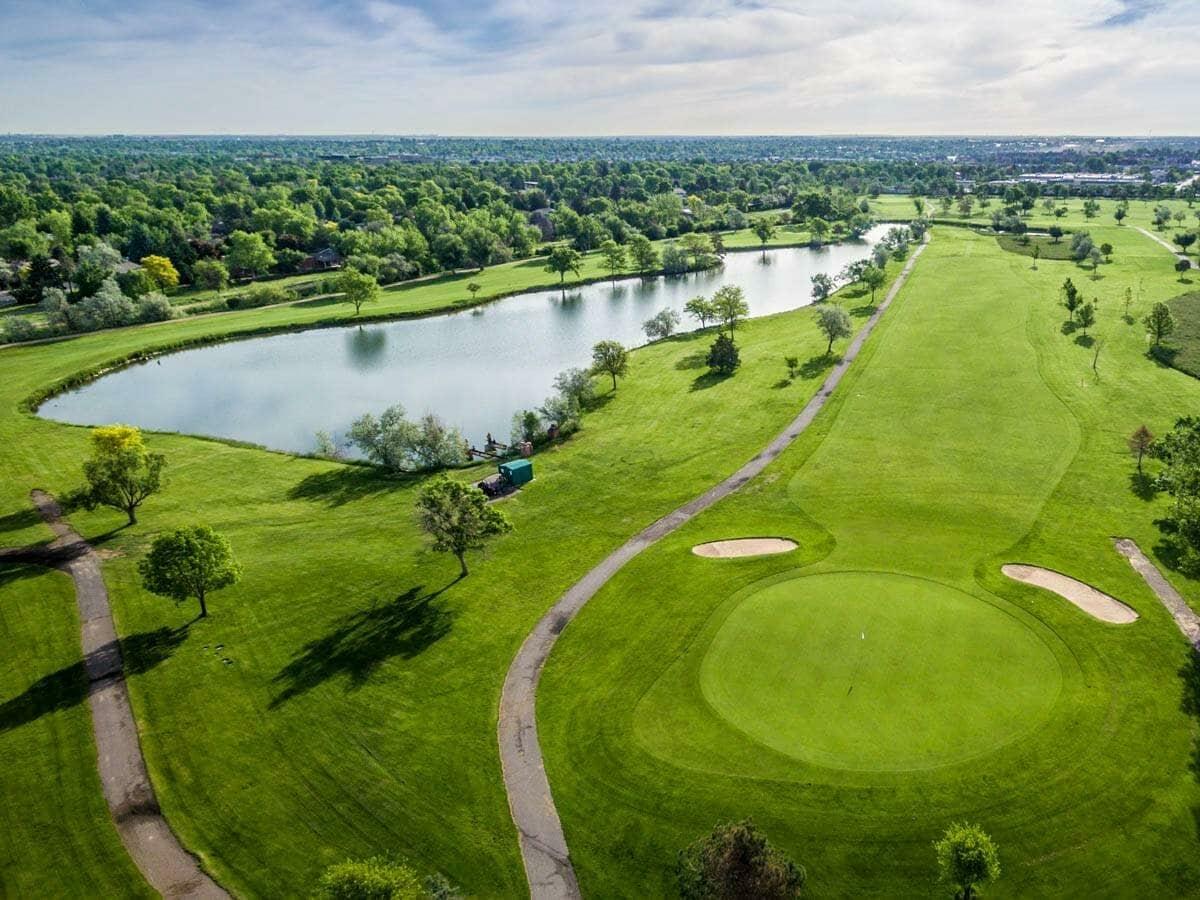 Source: Visit Aurora
Easily one of the best up-and-coming areas of the city, Aurora Hills is a safe, relaxing, and friendly place to spend your time. With lots of folks out and about walking dogs, going on jogs, and popping in and out of the stores and restaurants scattered throughout this primarily residential area, it's a great place to kill time and spend an afternoon when the weather is nice. With fantastic scenery and affordable rent, it's tough to pass up a neighborhood like this!
What to do in aurora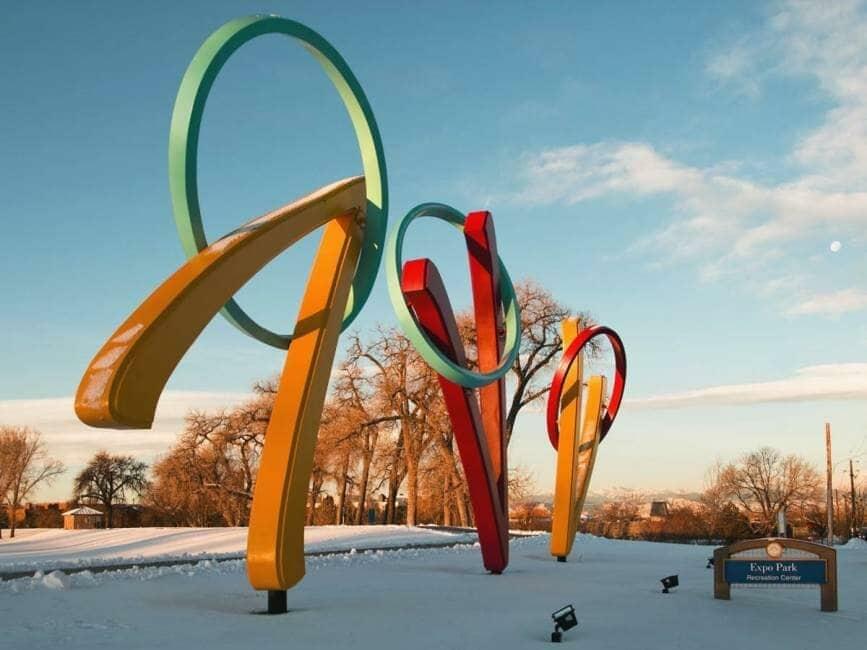 Source: Expo Park
If you're a big fan of getting out and enjoying the outdoors, then spending some time in Expo Park should be high on your list of priorities. Whether it's the 57-acre golf course, the softball field and tennis courts, or the playgrounds and walking trails scattered throughout, there's always something adventurous and outdoorsy to do in this part of town. And while there aren't a lot of restaurants and shops around here, you're only a short drive away from a handful of sprawling shopping centers and places to hang out and get a bite to eat.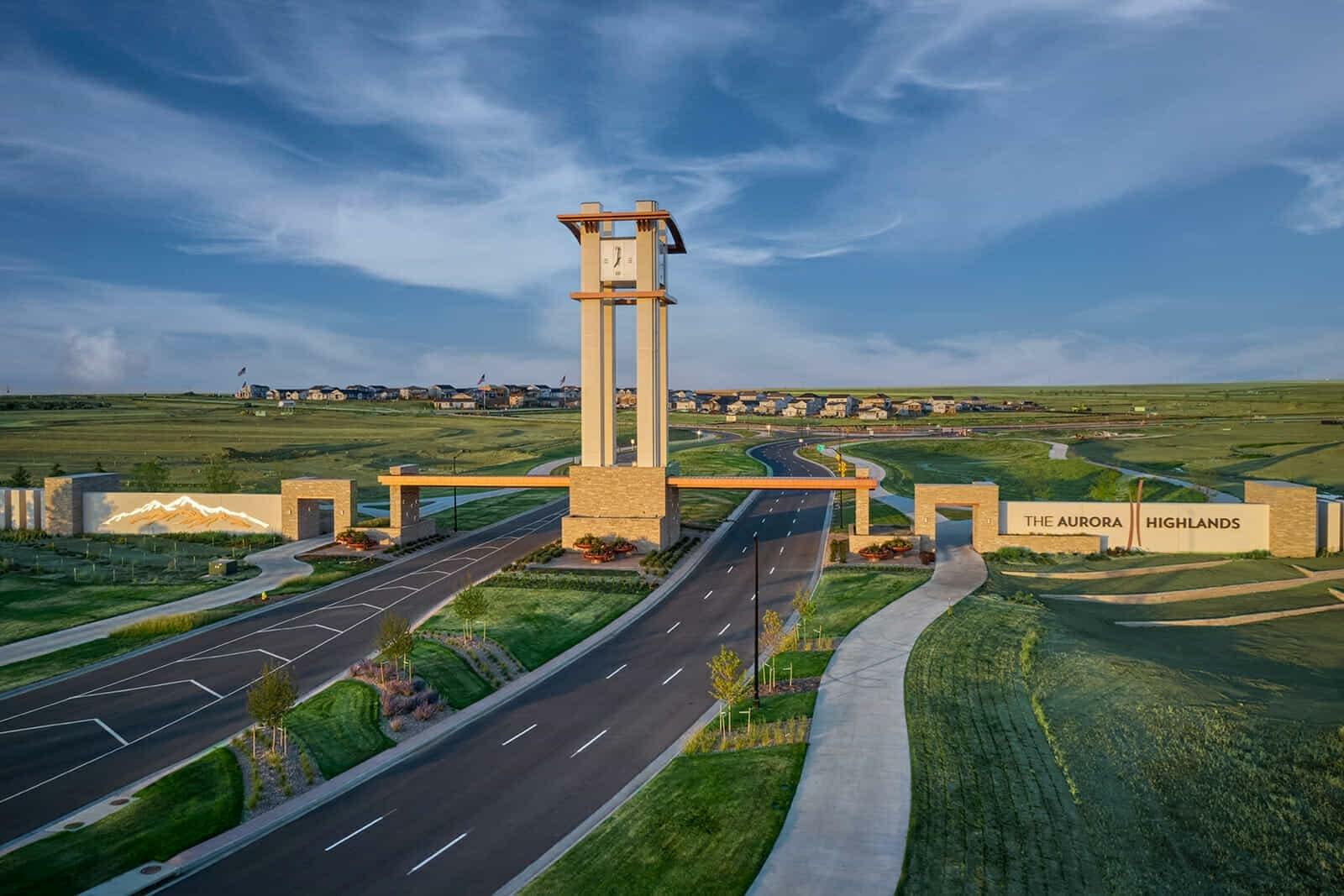 Source: Aurora Highlands
Whether you're a young professional looking to establish a foothold in your career of choice or a seasoned pro looking for a change of scenery, this up-and-coming urban area will suit your needs. Nestled only a short distance from downtown Denver, this new-age mix of suburban and urban is a hot spot for developing culture. With affordable rent, a short commute into Denver if you're still working in-person instead of remote, and an ever-developing food and culture scene, we suggest checking this part of town out now before things get even pricier!
Where to Buy Marijuana in aurora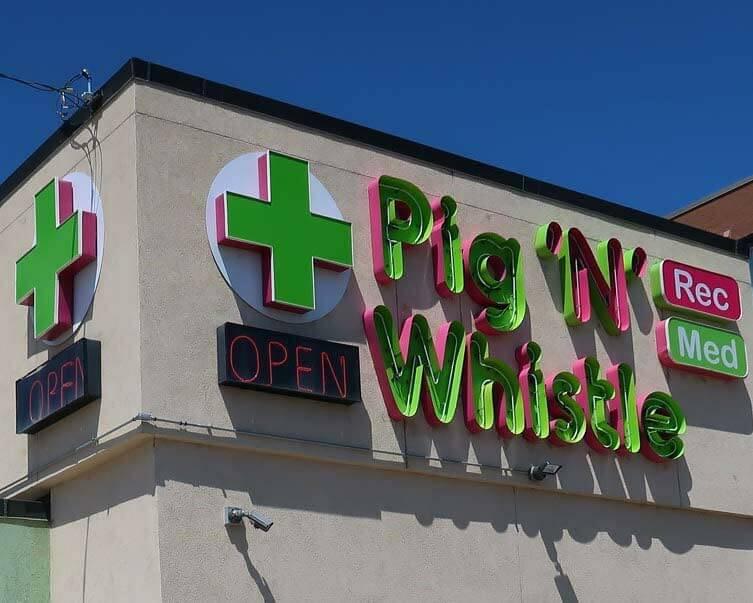 Source: Pig 'N' Whistle
A retail cannabis dispensary for those aged 21 and older, the P'N'W is the go-to spot for cannabis flower and top-notch concentrates. Their hand-crafted, staff-picked selection of concentrates, cannabis flower, edibles, and topicals is top-notch and the best for high-quality medical and recreational products.
Offering online orders, an on-site ATM, in-house security, and open from 8 a.m. to 10 p.m. every day of the week, this dispensary has everything the out-of-state cannabis tourist could want.
On top of that, the original Pig 'N' Whistle was a famous motel full of boxers and baseball stars, making it a cultural landmark for the end of cannabis prohibition in the Centennial State. Simply put, this dispensary is a must-visit for any trip to Aurora.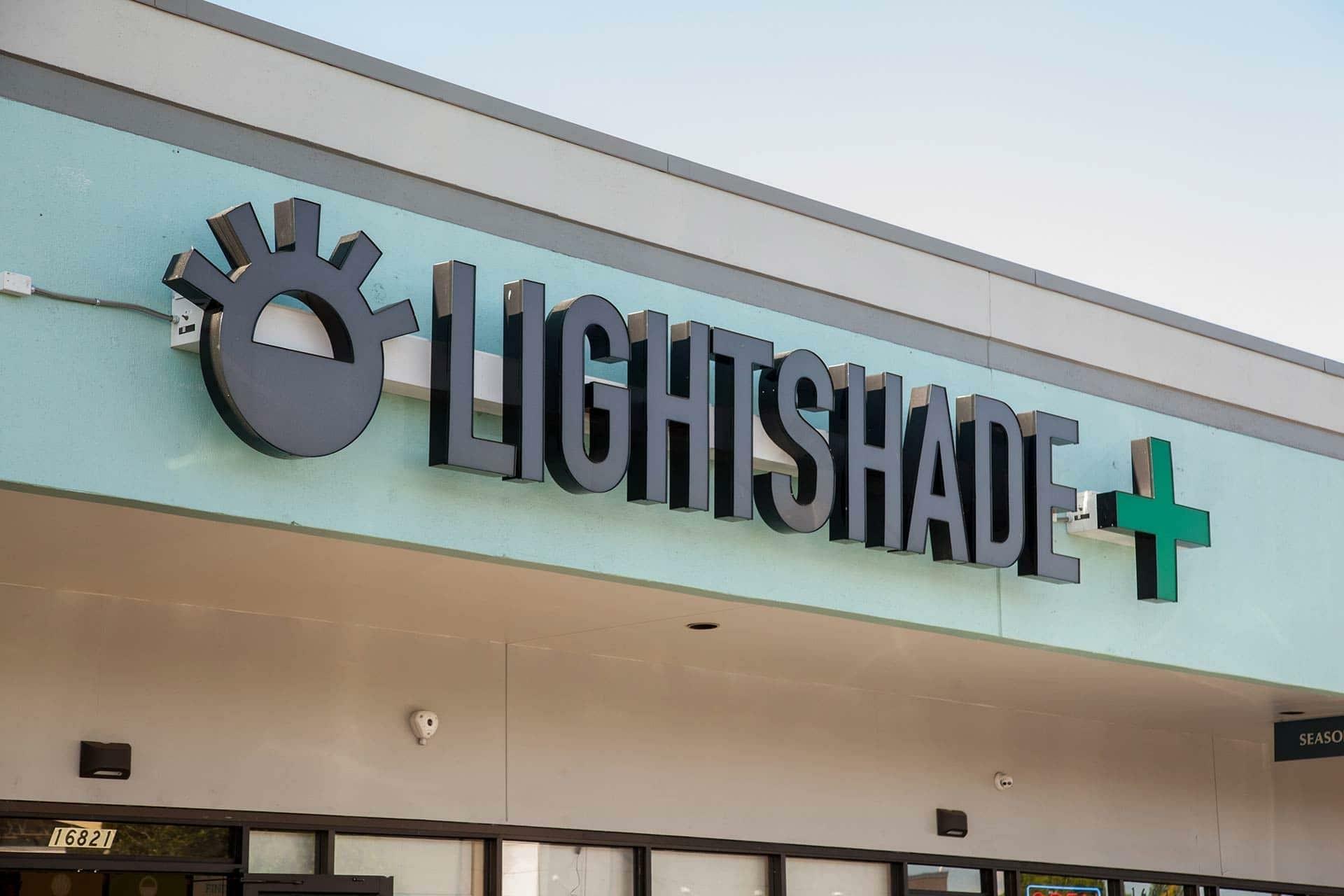 Source: Lightshade
If you're looking to visit one of the most reputable, high-end dispensaries in town, look no further than Lightshade. Their lab levels show they have the highest THC level strains around, and they're also great for both medical and recreational buyers.
Supplied by their state-of-the-art growing facilities, they have some of the best stuff, whether it's cannabis flower, edibles, concentrates, tinctures, topical, or cannabis-specific merchandise.
We highly recommend checking out Lightshade and taking advantage of what they have to offer the next time you're in Aurora.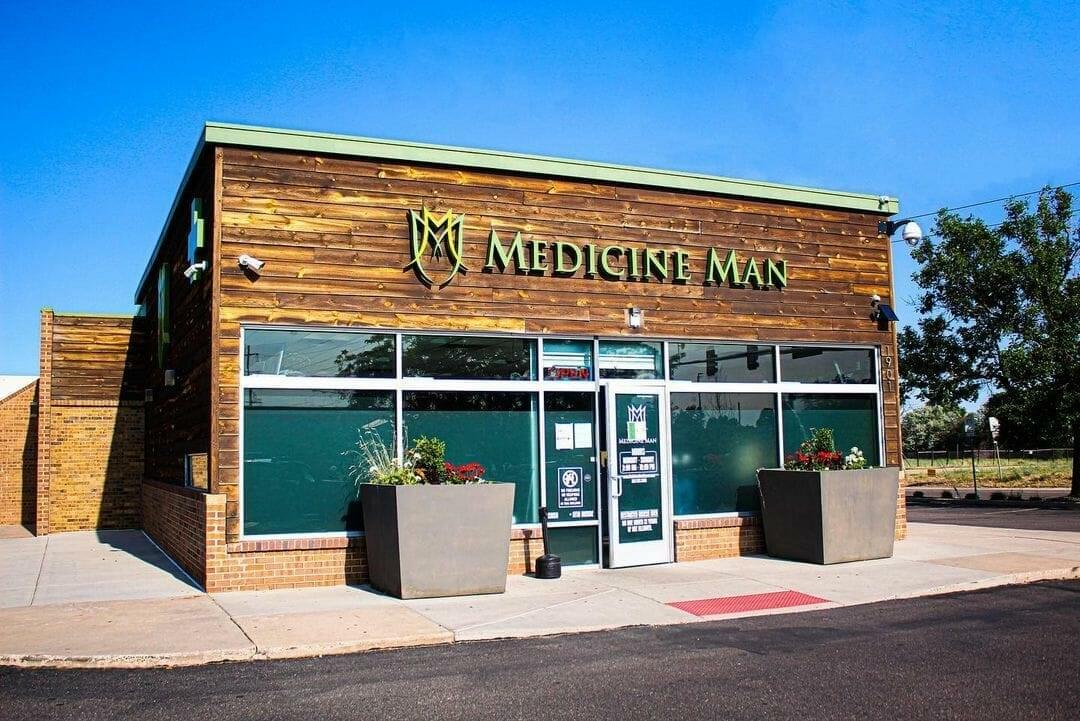 Source: Medicine Man
If you're looking for the best quality, then there are few better options than Medicine Man. Their location next to Havana Square Shopping Mall has everything you'll need, offering products that are handled, processed, and created with excellent care at every step.
No matter what step of the process, Medicine Man takes pride in its massive selection of cannabis products. On top of that, this dispensary offers pick-up or delivery options, along with discounts that help reduce costs for the average consumer. Pairing that with hours from 8 a.m. to 10 p.m. daily, this dispensary is a high-quality, cost-effective option for the average cannabis consumer!

Where to Shop / Arts in aurora

Source: Aurora Cultural Arts District
One of the most fantastic places to visit if you're looking to splash the cash in Aurora, the Cultural Arts District is packed full of interesting local vendors and stores. The district is filled with thrift shops, pawn shops, concert venues, and even Stanley, a community-focused marketplace full of more than 50 small, independent Colorado-based businesses and a top-notch brewery.
Simply put, you can't go wrong with spending a few bucks on some local businesses in a one-of-a-kind location.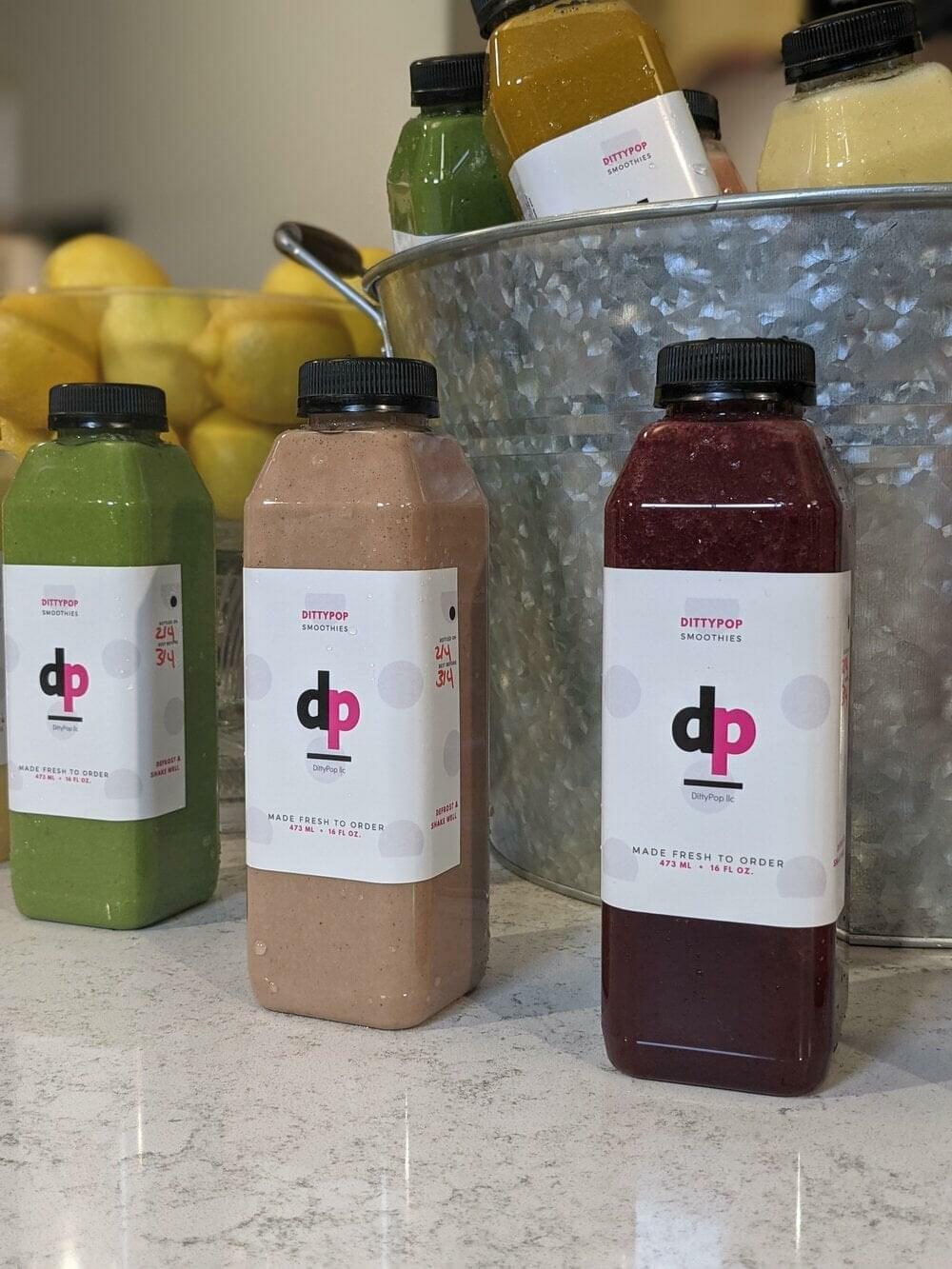 Source: DittyPop
Like other population hubs throughout the country, the Aurora area has many top-notch POC-owned small businesses for customers to enjoy.
If you're looking for a pre or post-workout snack, late-night treat, or are just into smoothies, then stop by DittyPop Smoothies. Ethiopian coffee palace Mojo Coffee is a must-see if you're a fan of coffee. Are you looking for some fancy soap made by and for folks who take their health and skin care seriously? Then pop into Honey's Soap Company.
Supporting one another is more important than ever, and supporting up-and-coming POC-owned businesses has never been more vital than it is today.

Where to Eat in aurora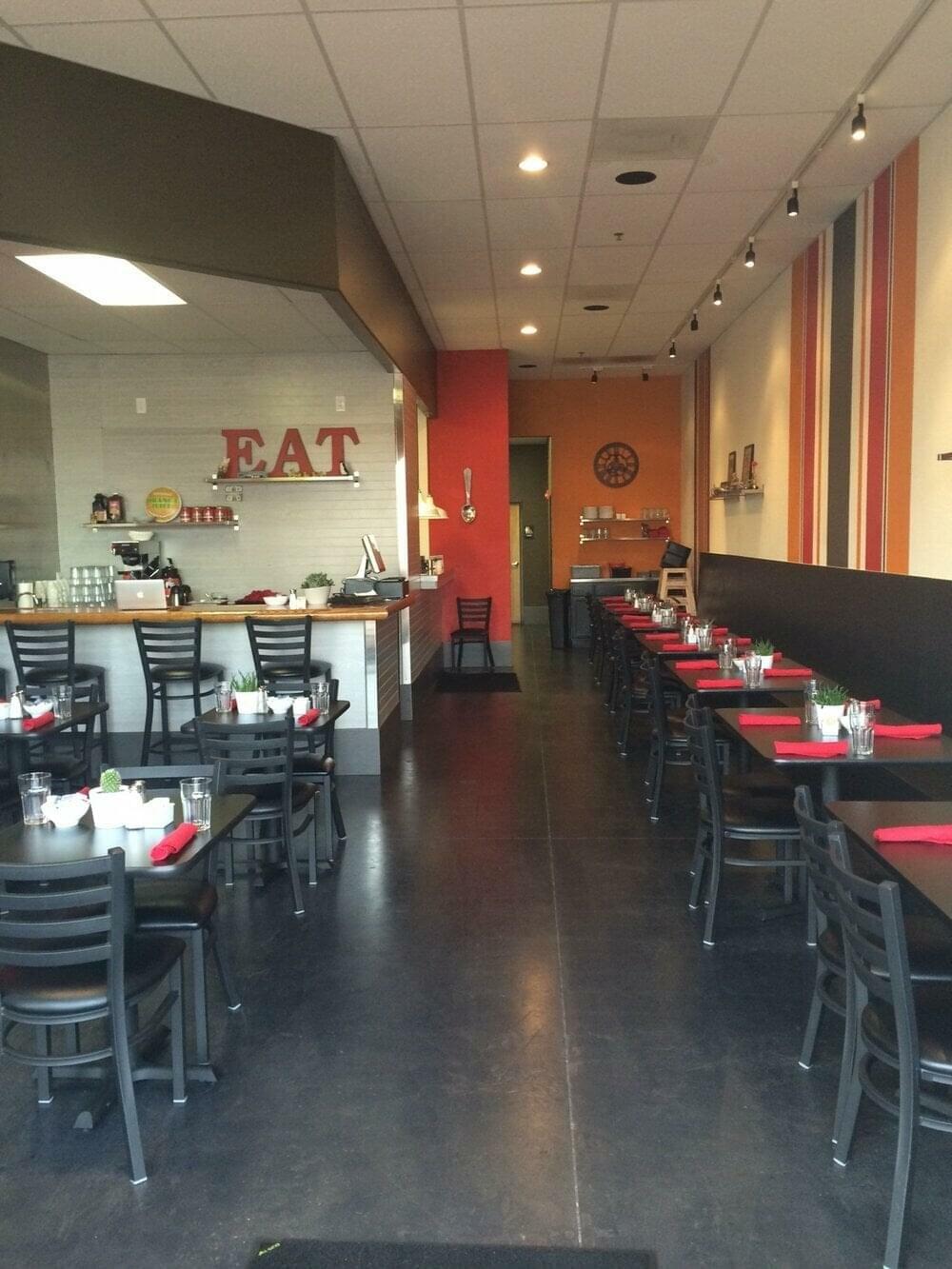 Source: Three Little Griddles
Top-notch breakfast spots are hard to come by these days. Sometimes you don't want a brunch or an overpriced fusion joint that serves you complicated dishes with even bigger price tags. That's where Three Little Griddles comes in!
This uncomplicated little breakfast spot is precisely what you'd expect; a modern-day idea of a standard diner with a mix of classics like cinnamon rolls, steak and eggs, and eggs benedict with a modern-day twist. You can either opt for something classic or get the spiced versions.
On top of that, it offers good food, excellent service, and tasty flavors without breaking the bank. Plain and simply put, this little breakfast spot has a little bit of something for everyone!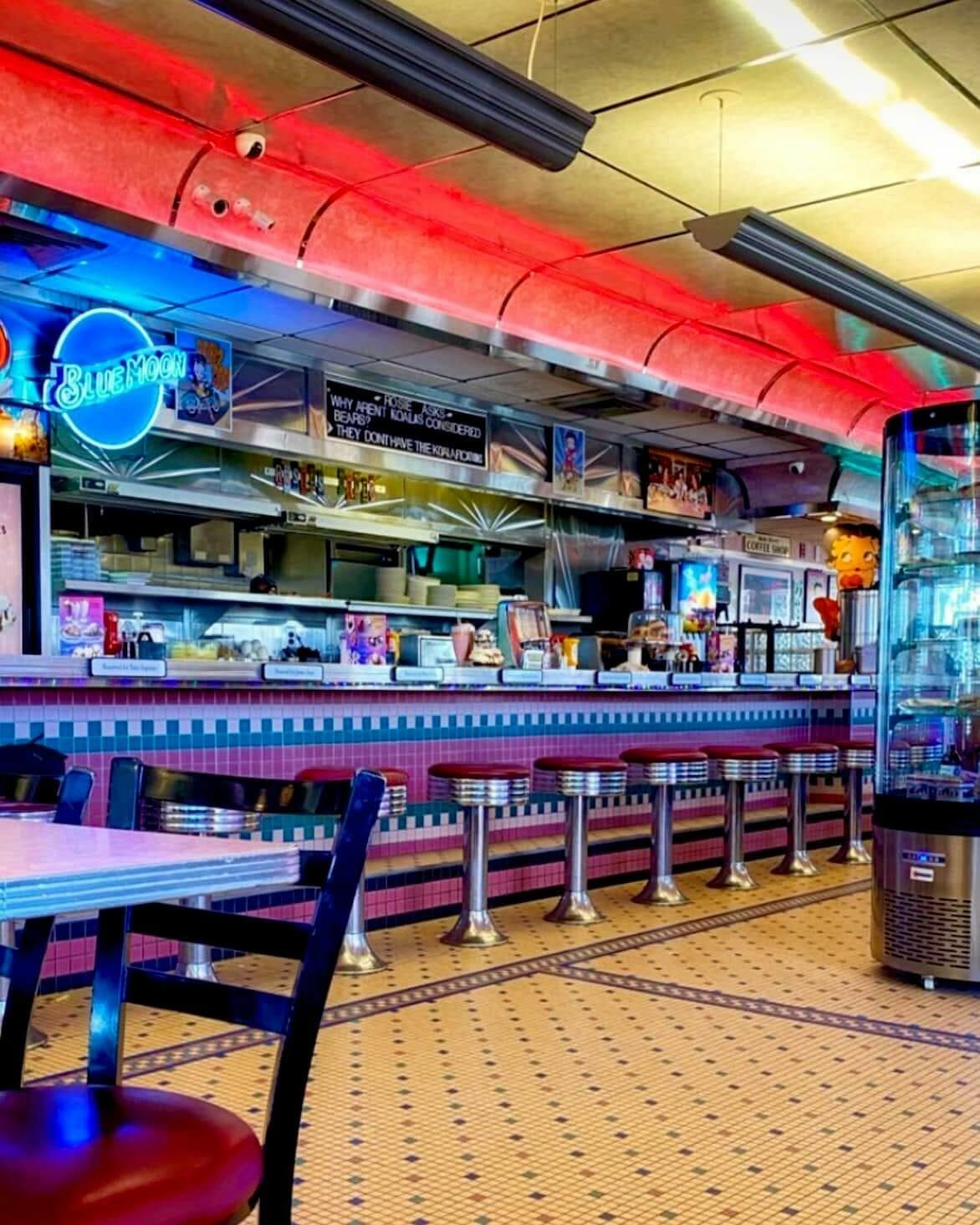 Source: Rosie's Diner Facebook
If you're on the hunt for a classic diner that hits all of the marks, then Rosie's is the way to go! After all, there are few things more classically American than an old-school diner, maybe only beat out by apple pie, fireworks on the Fourth of July, and baseball.
They have all the diner staples. A massive menu? Check! Old-school aesthetics? Yup. Tasty food for pennies on the dollar? Absolutely. Easily one of the best places to grab a dirt-cheap but delicious bite to eat if you're in the Aurora area, this diner is a can't miss.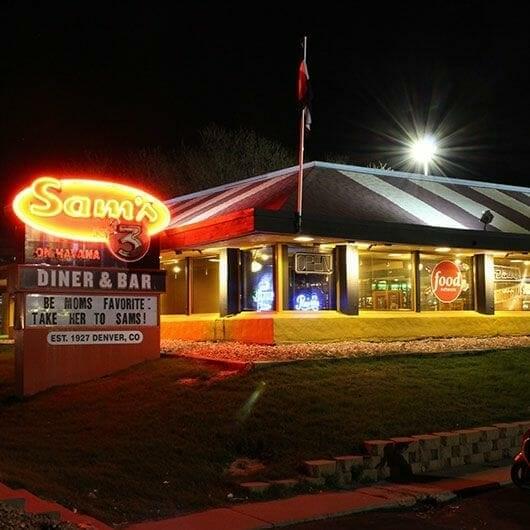 Source: Sam's No. 3
Look no further than Sam's if you're looking for a rock-solid, consistent place to grab a bite to eat. This place is a classic American restaurant, providing a massive menu across multiple cultures; they give customers a little bit of everything. A solid place all around, they have the space and an extensive menu to suit anything from large parties to quick lunches. Even better, it's affordable for everyone!
In terms of classic, all-around winners, it's hard to beat stopping by Sam's for a quick bite to eat. They're a solid overall option at a very reasonable price!