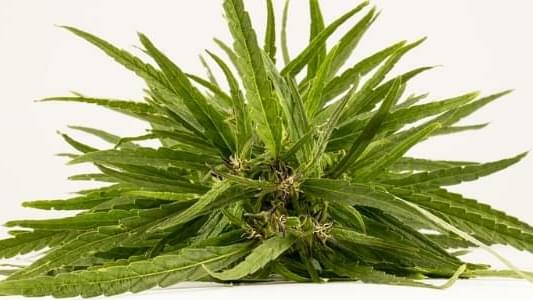 What is CBD Hemp Flower?
CBD has exploded in popularity, especially after the legalization of hemp, thanks to the 2018 Farm Bill. Since then, it's been fair to say that North American consumers have taken to CBD products like a fish to water. Already a multi-billion dollar juggernaut of industry, experts project the legal CBD industry to grow even more in the coming years. There's a lot of money to be made in the CBD industry, which won't slow consumers down! As a result, you've most likely heard of varying CBD products like tinctures, topical, and gummies or even seen CBD-infused oils or products popping up on the shelves of your local health food or drug store - but what about CBD hemp flower?
With something like CBD flower, it's only natural to have some questions about what it is, what it does, how it works, and where to get some in the first place. Thankfully, we at Where's Weed are here to break down what CBD hemp flower is and how to use it!

Hemp vs. Marijuana

So what exactly are the differences between the standard THC-rich cannabis flower that most folks reading are familiar with and hemp CBD flower? To sort that out properly, we should first start with the basics.
Like standard cannabis, CBD can be consumed in its most basic form, providing yet another type of product for consumers to enjoy. Before breaking it down, let's discuss precisely how CBD hemp flower differs from the better-known standard THC-laden cannabis flower.
Many of us see the iconic nine-pronged green leaf, and marijuana immediately comes to mind. You have wondered, "Is hemp the same as weed?" while looking at the two nearly identical plants. After all, they don't look all that different from each other based on their outward appearance. But, of course, looks can be deceiving. While the differences in appearance are slight, the effects of consumption and the potential of uses are vastly distinct.
Cannabidiol, better known as CBD, is the second most popular active ingredient in cannabis behind THC. Unlike THC, CBD does not produce psychoactive effects during use, making the traditional "high" for its consumers. A study conducted by scientists at the World Health Organization concluded that "in humans, CBD exhibits no effects indicative of any abuse or dependence potential. There is no evidence of public health-related problems associated with the use of pure CBD."
While CBD is a significant component of marijuana, CBD flower is most often derived directly from hemp, classified as a form of the cannabis plant containing 0.3% of THC or less. Hemp has been used for centuries as an agricultural resource to make clothing, rope, parachute webbing, and even naval towline. It's a durable and biodegradable alternative to other less eco-friendly options for fabrics, ropes, and a variety of different things as well! It's so effective that during WWII, the US Agricultural Department even encouraged "patriotic farmers" to plant and grow hemp to aid in wartime efforts.
However, as public opinion began to turn against marijuana in the 1960s-70s, thanks to outdated pseudoscience fueled by racist politicians, hemp was unfortunately lumped into the 1970 Controlled Substances Act due to the close relations between hemp and marijuana. This Act prohibited the sale and cultivation of hemp and marijuana, despite the different uses for the two plants.
Recently, however, things have been changing and moving in the right direction when it comes to hemp. A few years ago, Congress passed the 2018 Farm Bill, which finally distinguished hemp and marijuana, allowing farmers across America to begin planting and cultivating this fantastic agricultural resource. Kentucky, for example, planted an astounding 32,000 acres of hemp, which eventually made them somewhere in the range of $130 million in profits in 2020 alone. Just like standard THC-laden cannabis flower, hemp is proving to be a literal cash crop for those that invest in it.
Farmers and everyday citizens alike have long been fighting to legalize hemp cultivation. This legalization has vast implications for the CBD industry, as CBD products, including hemp flower, can now be obtained within the confines of the law.

Hemp Flower

Many Americans identify hemp with the hemp stock's numerous agricultural and industrial uses. However, many are unfamiliar with the entire plant, not realizing that, like marijuana, hemp produces resinous, sticky trichomes on its flowers. The hemp plant uses these flowers to aid in pollinating its species and protecting against insects.
Unlike marijuana, the resin glands of the hemp flower are not intoxicating to humans, again containing less than 0.3 percent of THC. Despite the low THC levels, these glands can be harvested and processed into potent CBD and used for various products.
It's important to note that the number of CBD products on the market today are not "full-spectrum" products. In other words, the CBD in your CBD sour gummy worms may lack other beneficial compounds contained within the hemp plant. Because of this, many choose to consume the entire hemp flower, gaining the terpenes and other beneficial cannabinoids, creating what is known as the "entourage effect." This is a mechanism in which non-psychoactive substances within the cannabis plant build and synergize, maximizing both the overall experience and benefits of CBD.

Can You Smoke Hemp?
Before you try to grind up, light, and smoke your hemp rug or favorite eco-friendly tee shirt, know that the large majority of the hemp used for most forms of production comes from the thick stalks of the hemp plants, not from the flower. Yet, with the rise in popularity of CBD, hemp farmers have been able to produce potent, smokable hemp flower, creating beautiful, CBD-rich flowers that can be harvested and enjoyed in similar ways to the marijuana flower.
With so many new advancements in the cultivation of the hemp plant, you can, in fact, now smoke CBD hemp flower that often looks precisely like cannabis to the naked eye. And thanks to the diverse and varied terpene profiles, trichomes, and such with the plant itself, that experience is excellent for relieving pain, anxiety, and a laundry list of other issues someone has. Smokable CBD flower and vape-able CBD concentrates are easily found and smoked by many across the country who have found CBD to be a great alternative (or addition) to THC.

Legal Sources of CBD
Procured from either the hemp or marijuana plant, CBD is molecularly identical from either source, but CBD derived from THC-rich legal marijuana is still federally illegal. Due to DEA controlled substance classifications, CBD is technically still illegal under federal law. However, after the passage of the 2018 Farm Bill, harvesting CBD-rich hemp flower is now legal, allowing the substance to be produced when harvested from hemp plants.
While somewhat confusing, this loophole has significantly impacted the hemp and CBD industry, allowing hemp-farming operations to expand across the US rapidly. Hemp-derived CBD can legally be sold online and on physical store shelves all over the country. And it's pretty easy to find. Whether you're looking for CBD for yourself, your pet, or just something to take the edge off after a long day at work without getting high, hungry, and couch-locked, you have a wide variety of options. But what exactly can CBD do for me?

Health Benefits of CBD vs. THC

The stark differences between hemp and marijuana have allowed many to obtain the health benefits of CBD without the high of THC. For some, this distinction is crucial, as athletes and medical patients alike are turning to CBD as a natural alternative to medications and supplements. Studies have shown that CBD can help reduce pain for medical patients without added side effects.
Here are just a few of the many benefits that CBD use can have on your overall health:
Offsetting anxiety and depression symptoms
Treating Epilepsy
Reducing PTSD symptoms
Helping Treat Opioid Addiction
Alleviating some ALS symptoms
Treating and Managing Pain
Protecting Against Neurological Disease
No matter what you're dealing with, whether it's something minor like some aches and pains after an intense workout or something more serious, CBD likely can play a role in treatment.
Although CBD can be highly beneficial, whole plant medicine elevating the synergy between cannabinoids and terpenoids (i.e., the entourage effect) can be even more effective. Explicitly speaking, doctors have begun to prescribe a combination of THC and CBD as a treatment for those who have multiple sclerosis, showing increased pain relief and reduced muscle spasms in patients.
Even if you do not suffer from some form of ailment, CBD has been shown to have numerous positive impacts on many people's everyday lives. Whether you are looking to calm your anxious mind, improve heart health, or soothe aching muscles after a hard day, you can likely find a use for CBD in your life.

Have a question or opinion about CBD hemp flower? Leave a comment below and let us know what you think!