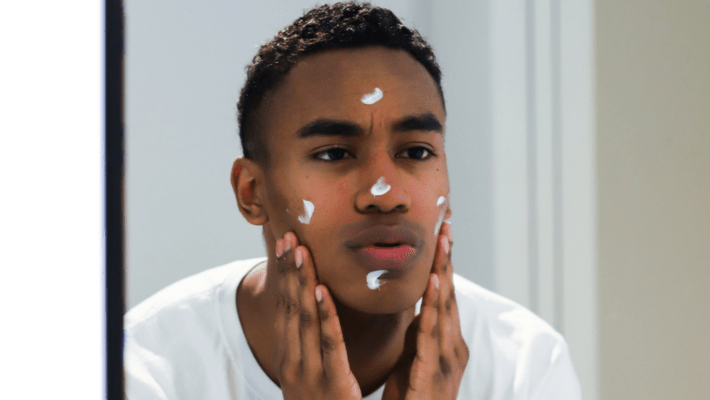 How CBD Skin Care Can Help Your Skin Handle Colder Weather
With CBD tinctures, edibles and coffee, it seems that CBD is in everything these days... If this wonder substance is so popular, then maybe it just might be worth the hype. One of the most popular CBD products comes in the form of a topical cream, which offers a great alternative to a traditional cream. As winter looms, reach for a topical CBD alternative for hydration to keep your skin happy all season long.
What is CBD?

CBD, or cannabidiol, is one of the over 100 known cannabinoids that are contained within the cannabis plant. The counterpart to CBD is the well-known THC, which is where all the psychoactive effects come from. CBD is found in both the cannabis and hemp plant, whereas THC is only found in the cannabis plant. There are no psychoactive effects to CBD, and it is said that there are only therapeutic benefits to it. The known benefits of CBD are wide-ranging and include a decrease in anxiety and depression, treating acute, condition-specific pain while also decreasing a wide range of inflammation issues.
What Does CBD Do in the Body?

As stated previously, CBD is a cannabinoid, specifically a phytocannabinoid, which is a cannabinoid that has been isolated from a plant. These cannabinoids bind with receptors in a system called the endocannabinoid system, which is working diligently with homeostasis to keep our body at equilibrium. The ECS is an unsung hero, regulating practically every single bodily function for us.
CBD will work with a specific receptor, the CB2 receptor, to regulate the likes of appetite, inflammation, pain and the immune system. More often than not, however, CBD tends to not directly bind with any of the receptors in the ECS. CBD often binds indirectly and will actually affect the way other cannabinoids react with their own receptors. CBD can even enhance natural endocannabinoid levels within the body and enhances the good feeling that comes along with THC. CBD is considered to be a great stabilizer for stress, which is why you'll most likely never have those intense feelings that can accompany THC when consuming CBD.
CBD Topical Cream

CBD topicals are creams or salves that have been infused with the therapeutic cannabinoid and are to be placed directly onto the skin. CBD can help with specific body part pain and won't enter the bloodstream. While research is still limited, in a 2016 study conducted on rats researchers found that CBD lotion topicals can aid in pain management and arthritis inflammation. The American Academy of Dermatology even went as far as to suggest CBD for acne, eczema, and psoriasis. The anti-inflammatory and antioxidant properties aid in redness, dryness and free radical damage. CBD even helps reduce the amount of sedum in the skin, which is key in the fight against acne.
What to Look for When Purchasing CBD Topicals

Unfortunately, not all CBD products are created equal. Here are a few general guidelines to help you the next time you're on the hunt for your next CBD hand lotion. In general, all CBD products should contain no more than 0.3% THC. The most promising CBD labels should have most of the following: a supplement fact panel, net weight, and amount of CBD as an active ingredient per serving. There are also a few specific terms that will appear on CBD products that one should know the difference between. A "CBD Isolate" product is pure CBD, there is no THC in it. A "broad spectrum" product contains mostly cannabinoids, including CBD, and generally no THC. A "full-spectrum" product will contain a wide range of cannabinoids and will also include THC. If you're looking to stay clean for a drug test, stay clear from a full spectrum product.
Keep an eye out for third-party testing, because this ensures that there is quality control for the CBD product. Hemp sources should be from the U.S. and make sure that cultivation practices are positive, too. Are they using safe practices and avoiding harmful chemicals and pesticides? It is your job to be a thoughtful consumer.
CBD Cream for Sale
There are so many products out there, but here are some of our favorite products on the market today.

One of our favorite ultra-moisturizing CBD skin care products is from CBD Infusionz! With a delightful orange cinnamon scent, this luxurious CBD topical is perfect for everyday use! This fast-acting formula works instantly and isn't greasy, making it perfect for before bed! This body butter is available in 500 mg and 1000 mg formulas, allowing you to maximize CBD's therapeutic benefits. Adults 18 and over can order online from CBD Infusionz Body Butter with shipping nationwide.
This is considered by many to be the best CBD lotion. This salve is formulated for muscles and skin health and is full of hemp oil, beeswax and aromatic essential oils such as lavender and eucalyptus. This salve contains 0% THC and is found on online retailers, their own select stores throughout the country, and at some local dispensaries.
This full-spectrum CBD oil lotion is made from some of the best hemp that Colorado has to offer, with a subtle orange scent to aid in all of your muscle discomforts, support everyday stresses, and promote a sense of calm, whether it be internally or on your skin. Ingredients include hemp oil, aloe vera, coconut oil, cocoa butter and blood orange essential oils. You can find this salve on their website and online hemp retailers.
What is your favorite CBD product? Do you find that they make a difference in your skin? Drop a comment below.