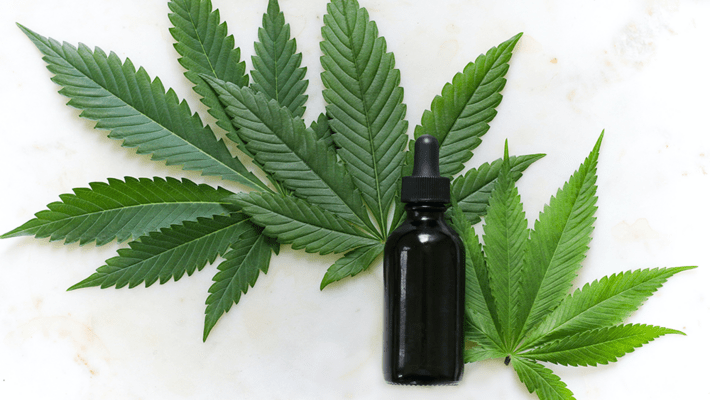 How Should I Consume CBD?
Debatably some of the hottest products on the market today are CBD-related products, and this market isnt showing signs of slowing down anytime soon. CBD has been renowned as a cure-all, calming the likes of chronic pain and anxiety in people and even animals. With so many different products and ways to consume, weve looked into the various types and the best way to consume each. Consider this your encompassing guide to CBD and how to safely take part.
What is CBD?

To begin, CBD stands for cannabidiol and is derived from the cannabis sativa plant, which comprises both hemp and marijuana. Both of these contain CBD; however, CBD is found in the highest quantities in hemp. If youre looking to define CBD, it is derived from hemp always and contains less than 0.3% of THC. Unlike CBD, cannabis effects are psychoactive while the effects from CBD are non-psychoactive, meaning you wont get high. CBD oil also does not have effects that are indicative of abuse or dependence and contains a plethora of therapeutic effects.
Legalization of Hemp in 2018
As noted, the cannabis sativa plant is comprised of both hemp and marijuana. Traditionally, we used hemp for decades for a multitude of purposes, and there was even a campaign by the government for farmers to cultivate it to aid in wartime efforts. However, it was eventually lumped in with marijuana as the 1970 Controlled Substance Act was passed, making hemp illegal. However, in 2018, the Farm Bill successfully removed hemp from this controlled substance list, which was a huge win. This allowed hemp across state lines, and removed restrictions on sale, transport and possession. The Farm Bill expanded production potential, as the CBD industry is now booming today.
How Does CBD Work in the Body?

CBD works within the body through a system called the endocannabinoid system, or the ECS. The ECS works diligently with homeostasis, which keeps your body at equilibrium. There are specific receptors in the ECS, the CB1 and CB2 receptors, and CBD has an affinity to bind with the CB2 receptor. This receptor is found primarily in the peripheral nervous system and works to regulate the immune system, appetite, inflammation and pain management. However, CBD doesnt always bind with this receptor, but rather will often work indirectly and affect how other cannabinoids react with their receptors, while also naturally enhancing occurring levels of cannabinoids in the body. The CBD cannabinoid affects the bodys response to stress and anxiety, and even seizures, all while keeping us in homeostasis.
The Growing CBD Market
The market for CBD has exploded in recent years, with no signs of slowing down whatsoever. There were $620 million worth of CBD products sold in 2018, and sales are projected to be around $23.7 billion by 2023. Even farmers are having a hard time keeping up with this increase in demand. CBD products range from skincare, CBD gummies, CBD oil for dogs, topicals and tinctures. The products are endless and are slowly being incorporated into most peoples healthcare regimens. The idea of having CBD near me has been more attainable than ever before, with even your local gas station selling products. Our friends at CBD Infusionz have tons of high-quality U.S.-grown hemp products available to be shipped directly to your front door!
Various CBD Consumption Methods
With starting any new form of medicine, it is always best to consult with your doctor if CBD is right for you before using it.
CBD Oil

When thinking about CBD, CBD oil or CBD tinctures are one of the most popular ways to consume. Typical CBD tinctures are best used for alternative medicinal purposes, that provide a wide range of symptom relief. CBD oil benefits include combating PTSD, epilepsy, anxiety, depression, addiction, acne and insomnia, with even more effects being studied today.
What about full-spectrum CBD? This means that these products contain all of the compounds from the cannabis plant, which will include low doses of THC, allowing the entourage effect to take place, where THC and CBD medicinal effects are felt the strongest. If youre contemplating which CBD oil for pain is the best, looking towards a full spectrum product is said to be the best pain reliever.
To use both normal tinctures and full-spectrum products it is always suggested to shake the bottle well and place the dropper beneath the tongue and hold the product there for about 30 seconds to fully dissolve. For dosage, most full-spectrum products will have a recommended dosage, but in general, a dose is about 20mg of CBD. There are many factors to dosage, such as body weight, the condition youre looking to treat, body chemistry and concentration of CBD.
Topicals
CBD topicals are another massive cornerstone of the market. Considered to be any cream, lotion or salve that is infused with CBD that is directly applied to the skin, this form is best for specific body aches and the treatment of many skin conditions. To use, apply directly to the affected area, with anywhere between 3 to 8 mg per application.
CBD Edibles

If youre not looking for that couch-lock experience that often accompanies a THC edible, this may be your best option. CBD edibles provide long-lasting relief and wont give you that paranoid-high feeling. Oh, and your lungs will be thanking you as well. Doses typically range from 5 to 25mg per piece and aid in general feelings of well-being and relaxation.
CBD Flower
CBD flower is another product quickly gaining traction, as more and more growers are creating high CBD strains. If you still like to light up with a joint, pack a bowl or make edibles on your own, but dont want the intense effects of edibles, look towards strains with high CBD content that will often include negligible amounts of THC. Dosing for flower is very strain-specific, so starting slow and low is the best approach always.
What is your favorite way to consume CBD? What way do you think is most effective? Let us know your thoughts below!