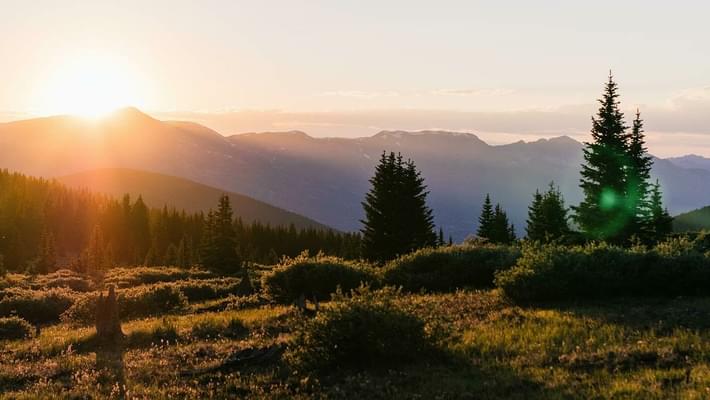 Looking for a Place to Smoke in Colorado?
Whether you're a long-time toker and local of Colorado, or a tourist looking for your first legal buds, there are plenty of ways you can smoke up with old friends and new ones. After all, while there's something extraordinary about rolling up, smoking, or enjoying some cannabis products of your own, there's also something to be said about enjoying it in a group setting.
With the constant laws, rules, and regulations associated with the legal industry, it can be challenging for visitors to know where and when they can use the legal cannabis products they'll be free to purchase during your next visit to the Centennial State. Thankfully, we here at Where's Weed have got your back!
We're here to break down exactly where and what you can enjoy during a visit to Colorado, what to do and not to avoid any unneeded trouble, and even provide a top-notch list of some of the best places in the state to enjoy some cannabis products socially.
Colorado Cannabis Laws to Keep in Mind
First, if you're visiting Colorado and staying at a hotel, be aware that marijuana smoke is not welcome in many hotels and is often punishable by fines. Check the hotel's policy, as many hotels clearly state that cannabis is prohibited. Don't worry, though. Smoking in the hotel is not your only option.
As long as you're over the age of 21, have a valid ID to prove it, and are willing to visit a dispensary to spend some of your hard-earned cash, you'll be fine! You can possess as much as 1 ounce of cannabis flower and 8 grams of concentrate per person, which should be enough to have a great time!
One catch, however. Public consumption of cannabis products in Colorado is still very much against the law. That means no puffing on a joint while walking down the street, hotboxing cars, or being able to rip dabs on a park bench. So, where can you smoke legal weed from the dispensary? Well, that's where we come in!
Below is a list of some of the top places in Colorado to purchase or smoke marijuana:

Where: 6125 Washington St. Denver, CO 80216
Opened shortly after recreational legalization in the Centennial State, iBake is the first cannabis-specific social club strictly for cannabis users. This relaxed club space is ideally crafted to take dabs, bong hits, or light up a joint. Filled with TVs, video games, movies, and pretty much anything else the average stoner could want or need during a well-attended smoke session. If you're not super into a month-long commitment for only $10 a month or $2 per day, this cannabis lounge has been serving patrons for years now. Despite iBake not selling marijuana products in-store, it is still a great place to consume with like-minded individuals.
Where: 2502 E Bijou St Colorado Springs, CO 80909
Some of the best experiences are the ones that stand out as most unique. The Lazy Lion cannabis club and dab bar is no exception. If you're on the hunt for a true one-of-a-kind cannabis-specific, this place just isn't skippable if you can help it. With a "one of a kind DAB bar," visitors will be able to enjoy $2 dabs with fellow members of the club in a fun environment, including TVs with pay-per-view, arcade machines, and a loaded munchie bar!
Enjoy a dab at the Dab Bar any time of day for $2-$5! We also have DABBY-HOUR every day from 10 am-11 am, 4 pm-5 pm, 7 pm-8 pm, and on Fridays & Saturdays, 10 pm - Midnight, where you can come in and get $1 off Budtender selected dabs!
Not only will you enjoy the club, but you can also purchase premium buds, edibles, and concentrates on site! The Lazy Lion likely has something for you, no matter what you're looking to do. The Lazy Lion in Colorado Springs, Colorado, is a great stoner hangout spot.
Where: Call for membership inquiry.
Perhaps the most exclusive entry on our list, Club 64 is one of Colorado's few members-only cannabis clubs. Think of it like the VIP section at the club. Not just everybody gets in. Before you even know where the group is meeting, you'll need to have paid your dues to know where to show up.
However, paying that $30 entry fee gets you a lot of perks! Members will access weekly scheduled events and hangouts at private, exclusive VIP-style weed tours, giving them no shortage of cannabis-specific stuff to do in a friendly group setting! Make sure to bring your cannabis as well. This club is strictly BYOB (Bring Your Own Bud!)
Where: 1130 Yuma Ct, Denver, CO 80204
The next entry on our list is a Colorado legal cannabis O.G. The Coffee Joint made history as the first licensed cannabis consumption club in Denver. Opening for social cannabis use back in 2019, this social club mixed with a hip, modern coffee shop is a perfect destination for those looking to enjoy some top-notch cannabis products in a public setting.
This BYOB spot allows for vaping and even dabbing, offering customers cutting-edge technologies like e-nails, vapes, and dab rigs for only a $5 entry fee. To make things even more convenient for visitors, customers can purchase cannabis products at a dispensary right next door.
While it might not be the insane free-for-all that cannabis lounges are often made out to be, this stoner-friendly coffee shop should be on the top of the list for anyone visiting the Centennial State.
Where: 2250 15th St, Denver, CO 80202
For the final entry on the list, we wanted to give the outdoors lovers reading a chance to enjoy their cannabis in a lovely outdoor setting among like-minded folks. Smack dab in the middle of Cherry Creek and the South Platte River in Denver's Lower Downtown, and the whole park is the perfect place for free outdoor fun.
With an assortment of bike and hiking trails and plenty of options for kayaking, this park is a go-to spot when the weather is even remotely close to excellent.
While it's worth mentioning that it's technically not legal to spark up in the park, there are plenty of shady little spots you and your buddies can tuck into to enjoy your cannabis products. As long as you're willing to be discreet while doing so, like using a portable, less smelly portable vape pen or edible, then you'll be able to have a great time with no trouble at all!
If you're looking to enjoy some cannabis products outside in the beauty of nature, then it's tough to go wrong with somewhere like Confluence Park.