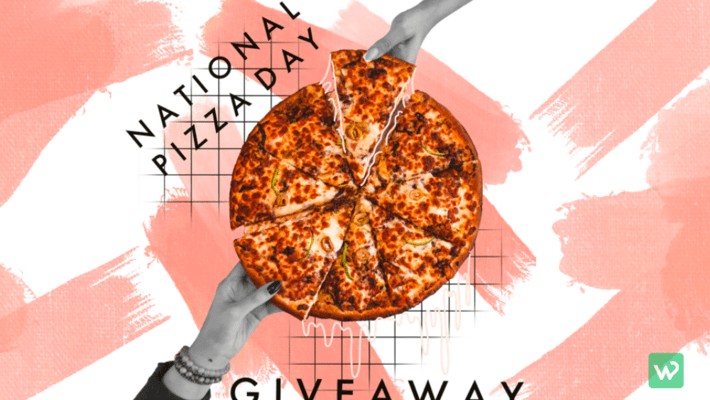 Enter to Win: National Pizza Day Giveaway
There are very few things that a stoner likes more than marijuana, but we think that pizza might be a close second (at least for some people). At Where's Weed, we're celebrating National Pizza Day, and hopefully, you can get in on the dough! Even though National Pizza Day isn't until February 9, we're preheating our celebrations with the chance to win a $200 pizza taste test and a $100 Visa gift card!
Marijuana & Pizza
When smoking copious amounts of marijuana, people often find themselves falling into those typical stoner stereotypes. Whether it's getting stuck in couch-lock or forgetting where you put your lighter and grinder when packing a bowl, we've all been there. Especially when it comes to the munchies. Before the days of Doordash and UberEats, stoners had limited options when it came to satisfying the munchies without leaving their house: raid the kitchen or order a pizza. Naturally, pizza was the tastier option and the perfect solution for those who are craving some munchies. Whether you prefer that local pizzeria on the corner near your house or swear by Pizza Hut, Papa John's or Dominos, National Pizza Day is the day to celebrate.
What is National Pizza Day?
Like several national food holidays, there isn't a clear beginning of National Pizza Day. Since we don't know, we're just going to pretend that someone with the munchies thought there wasn't enough appreciation for this beloved food and declared that day a national holiday. What we do know that pizza itself dates back to 10th century Italy, near Naples. This seemingly simple recipe of a flatbread covered with sauce and sprinkled with cheese spread to nearly every city across the country. Pizza began its U.S. takeover in 1905 when Lombardi's Pizzeria opened in New York City. For over the past 100 years, pizza has truly made its mark on the U.S. and earned its place as one of our favorite foods. Now each year, we designate February 9th to honor this delicious food with its own holiday.
National Pizza Day Giveaway
In honor of National Pizza Day, Where's Weed is ready to celebrate with our other fellow pizza-lovers! Of course, we're ordering pizza for the office, but we want our community members to also get a taste! We're holding a giveaway where one lucky winner will taste test $200 worth of pizza to help us determine what makes the perfect slice, plus a chance to win an extra $100 just for your feedback! With so many ways to celebrate National Pizza Day, why not win some pizza instead of pay for it?