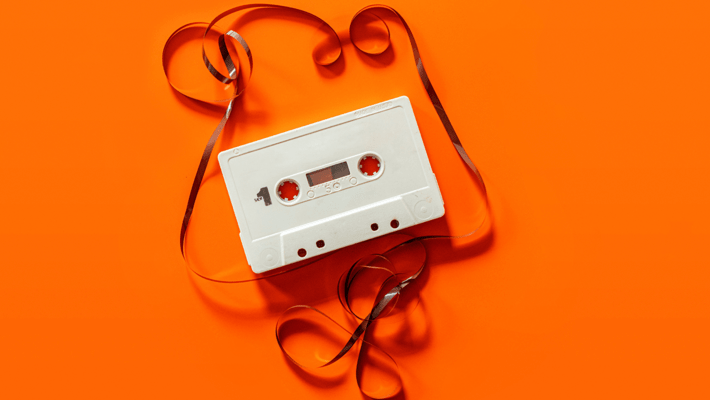 Top Funk Bands to Listen to While High
With live music looming on the horizon in 2021, we're getting prepared over here at Where's Weed. We've already hit a plethora of genres and different voices, and this time it's all about the unique genre of funk. Created in African American communities in the 1960s, funk has an emphasis on beats and synthesizers and mixes soul, jazz, rhythm and blues, among many other genres. It's all about having a great time, making it great music to listen to when high. Below is a mix of some classic funk artists, mixed in with today's fresh take on the genre.
We told you we would be throwing it back with this one. When mentioning funk, it is impossible to not name this band that formed in the late 60s. This group, comprised of both men and women who were both black and white, made it the first fully integrated band in rock history. Sly Stone and his band created a wonderful fusion of sound, bringing together soul, R&B, psychedelia and rock. For an afternoon in the sun, throw on the massive hits like I Want to Take You Higher and Dance to the Music. You'll need a high-energy sativa, so grab Durban Poison, otherwise known as the "espresso of cannabis", to keep you clear-headed and bright.

Anderson's relatively new career has been nothing but fantastic. He's collaborated with nearly everyone, from the likes of Kendrick Lamar, Bruno Mars, A Tribe Called Quest and Mac Miller. He's heavy on hip hop, yet his background is rooted in funk and soul. He keeps it groovy on stage with an energy that is entirely contagious, and Paak's heavy beats and smooth voice will keep you in a dreamy state all day long. For songs to get high to, throw on Put You On, JEWELZ and Suede. Pack a bowl with a relaxing indica like Purple Punch to give you a tingly body high as the music runs through you.
If you say that you haven't belted out one of these songs at the bar at the top of your lungs, you're lying. This band is the epitome of funk genre and has solidified itself as one of the best acts of all time. EWF has encompassed practically every genre seamlessly, bringing together sounds of soul, funk, jazz, gospel, pop, blues, folk and African music. Check out the classics like Shining Star, Let's Groove and In the Stone for an instant mood booster. Grab the hybrid Animal Cookies for a tasty, heavy dose of relaxation, perfect to get comfortable on the dance floor with these beats.


Born into a family of musicians, music has been engrained into Stephen Bruner, the bassist and singer-songwriter from Los Angeles. He's a highly respected producer and has credits with Kendrick Lamar, Stevie Wonder, Kanye West, Moses Sumney and Childish Gambino. Drawing inspiration from the likes of Miles Davis, he brings elements of funk, soul and jazz to the sounds he creates. You'll likely catch Thundercat digging through crates, looking for that perfect sample for his next hit. Some great music to listen to while high of his includes Them Changes, Fair Chance and Black Qualls. He keeps it light and airy with his sound, so grab the indica Kosher Kush to pack a huge flavor, with powerful feelings of relaxation to drift away into his mixes.
Formed in Jersey City in 1964, Kool & The Gang eventually turned into one of the most influential and inspired funk units of the 70s. Their tight-knit group feel was contagious, and you could sense the happiness within the music. Their energy sparked ties to jazz, soul and funk and their smash hit Celebration in 1979 launched them into stardom that none of them had previously known. For some other tracks to light up to, check out Jungle Boogie or Fresh to ensure a great time ahead. You need to stay lifted, so roll up with the sativa Jamaican Dream to stay energetic and motivated, all with a fantastic head buzz.

Lion Babe is a New York duo and a prime example of taking the genre of funk and elevating it into something contemporary and fresh. The pair is always looking to curate a unique sound, and have even dubbed their genre, "future nostalgia". Their steady rise has been contagious, and they've even been seen on mainstage Coachella and Glastonbury. Both have grown up listening to the likes of Curtis Mayfield and Sly Stone, and those influences are evident within their songs. Some suggestions for songs to listen to when high include Honey Dew and Treat Me Like Fire. Float off into their vocals with an indica like Ghost OG that is sure to create that wonderful, tingling and numbing feeling that can accompany an indica.
Here is another classic band that is the epitome of the genre. Inspired by Motown's assembly line of sound, George Clinton gradually created a collective of 50+ musicians that became Parliament-Funkadelic. P-Funk was a funk-free-for-all, blending sounds and dubbing freaky costumes while performing. Drawing inspiration from science fiction, no one ever knew what this ensemble would do next. They have a plethora of Top 10 hits you may know but listen to Flashlight, P-Funk and Unfunky UFO if you aren't as familiar. You won't want to sit down listening to these guys, so grab the hybrid Lava Cake for a sweet smoke on the dancefloor.
Are you familiar with the funk genre? Have you listened to these artists above? Let us know in the comments below.