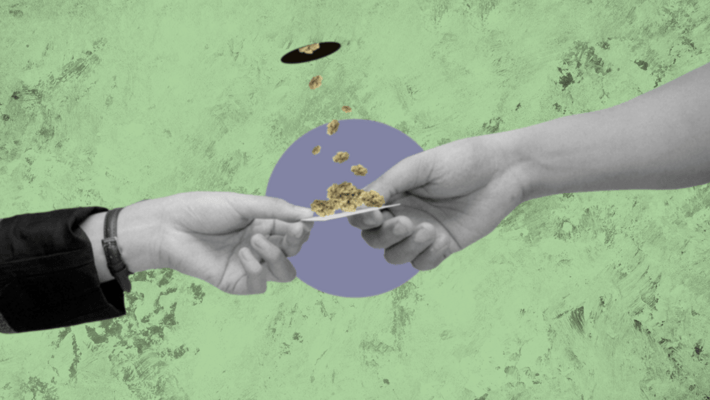 Do I Need a Medical Marijuana Card if I'm Healthy?
With 36 states boasting some form of a medical marijuana program, you may be wondering what it takes to become an MMJ cardholder. Let's take a look at what medical benefits cannabis is thought to have, its legality across the US, what medical conditions commonly qualify and finally, how best to register and get your medical marijuana card.
Medical Benefits of Marijuana

Even though cannabis is still federally illegal and classified as a Schedule I drug, it has been used medically for thousands of years and is thought to provide several very positive medical benefits. It is most commonly used for pain control and is also frequently used to combat anxiety and depression. Cannabis is also thought to help with eating disorders, epilepsy, muscle spasms, posttraumatic stress disorder and cancer, among other conditions. While many of the medical conditions marijuana is used for are serious, that doesn't mean medical marijuana can't be helpful for smaller, everyday medical reasons. Often, medical marijuana is used for reducing stress, helping you fall to sleep and even relieving anxiety.
Medical Marijuana in America
California was the first state to legalize medical marijuana back in 1996. Alaska, Oregon and Washington were quick to follow in 1998, and since then, another 32 states have legalized and established medical marijuana programs. To purchase and use medical marijuana, you must belong to the state's medical program and have a valid medical marijuana (MMJ) card. Since there are significantly more states that allow medical marijuana than not, here's a list of states that currently do not have a medical marijuana program:
Alabama
Georgia
Idaho
Indiana
Iowa
Kansas
Kentucky
Nebraska
North Carolina
South Carolina
Tennessee
Texas
Wisconsin
Wyoming
Unfortunately, if you live in any of the states listed above, you cannot currently register for a medical marijuana card. In states where recreational weed is legal, you don't need an MMJ card to smoke or use marijuana if you're at least 21-years old; however, there are several benefits to having a medical card if you already live in a legal state (hello, lower taxes). Of course, in states where recreational marijuana is not legal, you cannot smoke marijuana unless you have a valid medical marijuana card.
The Differences Between Recreational and Medical Marijuana
Even if recreational marijuana is legal in your state, there's a chance it could be worth your while to get a medical marijuana card. Like we mentioned above, most states have heavily reduced taxes on medical marijuana. For example, medical marijuana in Colorado is exempt from the 15% retail sales and marijuana excise taxes. You only have to pay the 2.9% state sales tax, which is a big difference and a lot of money saved. Next, individuals with medical cards are allowed to purchase and possess more cannabis legally than those without (sometimes up to an ounce more at a time)! Finally, some states have medical marijuana with higher THC percentages than counterpart recreational weed.
Qualifying Conditions for Medical Marijuana

Each state has its own list of conditions that qualify for medical marijuana. Some states, like Louisiana, have more restrictive lists that are limited to conditions such as Crohn's disease, epilepsy and seizure disorders. However, most states have a much more lenient list of conditions that include chronic pain (which is often left to your physician's discretion to define), nausea and anxiety. Here's a list of the primary qualifying conditions for medical marijuana:
Amyotrophic Lateral Sclerosis (ALS)
Alzheimer's disease
Cachexia or Waste syndrome
Cancer
Chronic Pain
Crohn's disease
Glaucoma,
HIV or AIDS
Hepatitis C
Nausea
Post-Traumatic Stress Disorder
Seizures
Severe & Persistent Muscle Spasms
Spinal Damage
Terminal Illness
Additionally, quite a few states also allow for doctors to decide if a patient has conditions subject to approval for marijuana use. Depending on the state, getting your doctor to sign you up for a medical marijuana card without a condition on the list can be relatively easy. A great example of this is Oklahoma, where it's now a running joke that medical marijuana is the new recreational marijuana.
How to Get Your Medical Card for Marijuana
If you live in a state where medical marijuana is legal, the first step to getting your medical marijuana card is seeing a doctor and asking about your options. You need to get written consent from a medical professional that you qualify for a medical marijuana card, then you need to apply online through your state's medical marijuana program website. You can either go to your regular physician or look online for "medical marijuana doctors near me,". Recently, we've been working with Leafwell, a telehealth platform to help answer every aspect of the question, "how do I get a medical marijuana card near me?" By helping you navigate your state laws, get a physician's medical cannabis certification and provide the proper MMJ recommendation. Getting your medical marijuana card can seem daunting, but organizations like Leafwell make it a lot more manageable!
Do you have a medical marijuana card? Let us know what your experience has been, how you got it, and in what ways you benefit from medical marijuana. Comment below!