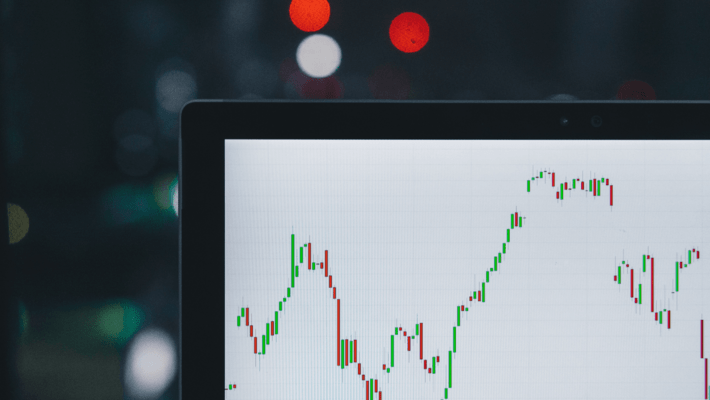 Top Cannabis Stocks to Invest in for 2022
Cannabis stocks, like cannabis itself, follow a growth pattern. Just like cannabis goes from seed to weed, so do cannabis investing opportunities from penny stocks to major listings, with growth capable of making some lucky purveyors wealthy. If you are wondering how to invest in cannabis stocks, there are several options and strategies that can help you to develop a winning portfolio. The race is on to become the McDonalds or Starbucks of cannabis, and the investors who have stock in the leading companies of today will have a ton of equity in the future. While all investments come with risk, just as all types of cannabis come with risk, there are ways to make money in the short- and the long-term when it comes to the best cannabis companies to invest in.
Markets and Madness

The first thing that investors should know about marijuana stocks to buy and sell is that the cannabis stock market is not the same thing as the Dow Jones Industrial Average. In fact, cannabis stocks have their own index, called the Prime Alternative Harvest Index, which tracks the growth and performance of the cannabis industry's largest performers. Just like the S&P 500 isn't the perfect snapshot of the economy, so too is the Harvest Index not always the best indication of how the market: it doesn't take into account the smaller producers, nor does it indicate which specific pot stocks to buy.
Growth in the industry has been solid for years, but the expectation is that the real takeoff will come as the legalization trend accelerates. With more and more states putting decriminalization or legalization on the ballot, the market anticipates tremendous growth going forward. This doesn't mean that any investment is sure to grow, but it suggests that an upward trajectory is coming for the most successful businesses.
How to Make Green from Green
How exactly does someone buy marijuana stocks? There are several pathways. If you open up an investment app, like Fidelity or Robinhood, you'll be able to find several different options. You find direct stock investments in individual companies, or you can get mutual funds of larger conglomerates (the Roundhill Cannabis ETF trades appropriately under the ticker "WEED"). Mutual funds have less risk and less reward since they pool both the chances of success and failure. Investing in individual companies can make huge returns if they hit it big, but hitting it big is no guarantee.
Best Cannabis Stocks to Invest In
Here are some of the best marijuana stocks to invest in for those who want to take the chance and hit it big.
Innovative Industrial Properties (IIPR)
A real estate investment trust, IIPR provides financing and funding for the greenhouses that turn little seeds into big tokes. It's one of the oldest companies in the industry, having been founded back in 2016. The reason it's popular is because of its proven success: with nearly 80 industrial properties and almost 7 million square feet of space, it boasts a perfect occupancy rate of 100%, meaning that it is doing well in no small part because its tenants are doing well.
With a market value of $5.5 billion, IIPR is both a market leader and a company with the resources needed to get even bigger. While not all of its properties cultivate cannabis, many do, including 4Front Ventures, a licensed cannabis grower. Of all the cannabis investments out there, IIPR is one of the most expensive and one of the least risky.
Advanced Flower Capital Gamma (AFC Gamma)
As the name suggests, Advanced Flower Capital makes financing available to the broader cannabis industry. While they're not a traditional pot company (they don't grow it and they don't sell it), their real-estate holdings are what drive the value to the industry and investors. With loans facing maturity in the next few years, their market cap will rise by about 10%, meaning it's easily the best short-term option available.
Altria (MO)

The parent company of Marlboro, Altria, represents a very interesting investment opportunity because of the company's stated interest in cannabis. Altria controls over 50% of Canadian cannabis producer Chronos, while it has also invested some $110 million in PharmaConn, which in turn owns cannabis holdings. Altria's investments in the cannabis industry thus far have been mild, due primarily to the federal illegality of marijuana. Should legalization continue its pace, this $90 billion company will be one of the best weed stocks for major growth.
Curaleaf Holdings (CURLF)
The "purest" cannabis company on the list, Curaleaf Holdings, does nothing but help its customers get baked. At just $11 a share, it's easily the cheapest on the list, a reflection of how hard it is to be a major company when your product remains federally illegal. Nevertheless, Curaleaf is big enough to be worth a lot, having started from simple medical marijuana inhalers and growing to become a producer and supplier that operates in 23 separate states. Curaleaf's growing facility covers 66 acres and boasts nearly 2000 plants, enough to supply a huge swath of the market. It's undoubtedly among the best cannabis stocks for those who want to throw the dice in the hopes that they'll come up with double sixes - and see massive portfolio growth.
Do you invest in cannabis stocks or businesses? How do they compare to other hot investments like cryptocurrencies? Let us know in the comments below!