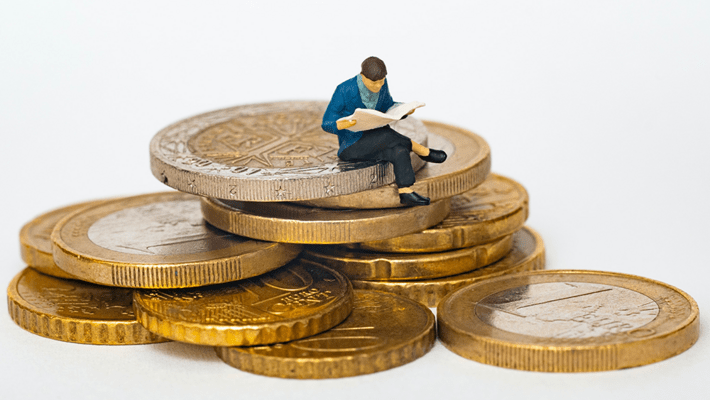 How to Invest in the Marijuana Industry
The Cannabis Market Today

Expansion and growth are the two terms related to the industry that bounce around between marijuana investors and those considering investing in marijuana. According to a 2019 report from global business consulting firm Grand View Research, valued the global legal marijuana at $17.7 billion and expected to jump to $73.6 billion by 2027. An exploratory look into the future of the weed industry published in January 2020 by Forbes discussed how cannabis legalization will go global, legislatures will continue to push for reform, medical testing with cannabis will increase and the CBD market will mature with united standards and testing. Hemp is no longer a controlled substance thanks to the passage of the Farm Bill and there 11 states with legal recreational cannabis and 33 where medicinal marijuana is available. The market is ripe for anyone who wants to invest in weed.
Investment Opportunities in Marijuana
Let's take a quick look at four of the typical pot stocks to invest in.
Biotech
Wondering how to invest in legal marijuana? Stick with science! Cannabis biotech stocks relate to the research and science of cannabis and how it might improve the health of cannabis users. The pharmaceutical industry is closely following the biotech sector because of the legalization of hemp and the potential to reclassify cannabis at the federal level.
Cultivators
Major growing concerns are some of the fastest-growing companies in the industry and represent some great weed stocks to invest in. The demand for premium flower has never been stronger and experts predict that top-shelf cannabis will not be subject to the same pricing pressures as average herb and that should lead to profit margin expansion and increased sales.
Retailers/ Dispensaries
This is the front of house, so to speak. Cannabis retailers and dispensaries provide weed products to recreational users and medical patients across the country. The government strictly regulates these retailers so they must maintain a high level of compliance.
Ancillary Cannabis Companies
Investing in companies that do not directly deal with cannabis is attractive for anyone who is risk-averse but still wondering how to invest in the marijuana boom. Trusting these types of insulated companies is an easy way to avoid the strict rules and regulations that govern much of the industry. Examples of some cannabis ancillary service providers are soil experts, branding/marketing/packaging and cannabis real estate firms.
How to Invest in Cannabis: Know the Risks

As you might expect, investing in what the federal government still schedules as a Class I narcotic is not without its perils, regardless of any contradictory state laws.
Although some credit unions and banks will work with cannabis businesses, the majority will not due to the mountains of red tape involved just to be able to loan money within the industry. This can hamper growth and stymie efforts by businesses to expand.
Valuation
Assessing the true value of cannabis stocks can be difficult. The industry is still new and since cannabis is illegal at the federal level and most firms are relatively small weed companies that aren't listed on the New York Stock Exchange. They are over-the-counter stocks and without any historical reference, valuation can vary greatly from actual worth.
Dilution
This risk relates directly to the cannabis banking scenario. Since most marijuana businesses cannot easily access loans for expansion and business growth, they might issue additional stocks to raise money. This process immediately diminishes the value of stocks already issued because there are now more stocks available.
Prosecution
It is becoming increasingly rare, but until the federal government changes laws to decriminalize cannabis, it can technically prosecute companies and businesses that work with cannabis.
What to Look for When Considering How to Invest in Marijuana

The best strategy when considering which cannabis companies should receive your cash is the same as with any other type of business. Do some research into the company's management and who sits on the board or leadership team. Yes, the legal weed business is relatively new, but there are already dozens of companies that prove good management can help brands become bedrocks of the burgeoning industry. Be aware of stocks that are "too good to be true." The Security and Exchange Commission has repeatedly warned of scams and fraud related to stocks in the cannabis industry. Look at what type of competition a particular company might have in its niche of the cannabis marketplace. Could a stronger company push them out? Or, might they be ready for a takeover by a larger entity? Don't forget about those ancillary companies that work in cannabis but are not reliant upon it.
Keeping a close eye on the market is important to enjoying success with cannabis stocks. It is an evolving and rapidly growing industry that will continue to have its ups and downs. It is also important to note that as more and more states legalize medical and recreational cannabis, established companies with the ability to cross state lines and take advantage of new markets will become very valuable. When the federal government finally realizes that national legalization is inevitable, these businesses will be the ones to jump.
Have you invested in the cannabis industry? Add tips that you think people should know in the comments below!