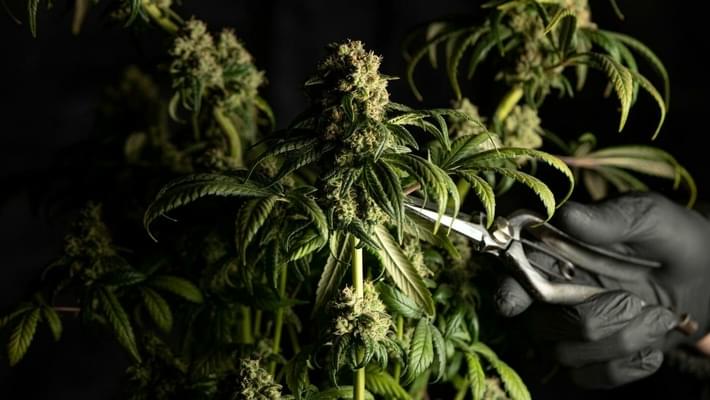 Top Five Transferrable Skills for a Career in Cannabis
It's been a rough couple of years for workers. Between the pandemic, massive layoffs, and nearly two years of working from makeshift home offices in kitchens, spare bedrooms, and living rooms with their loved ones and pets, it's only natural for workers to have been doing a lot of thinking about how they want the rest of their working careers to be. For many, the pandemic offered a chance to change careers, seek out better pay for better hours, or just move into a career that's more fulfilling or offers upward mobility. This massive reshuffling of the job force has been dubbed "The Great Resignation," and many of those workers have chosen to make their way over to the legal cannabis industry. And when you take a close look at cannabis industry jobs statistics, it's no wonder why!
A recent cannabis industry jobs report from earlier this year showed that the legal cannabis industry now supports more than 425,000 full-time cannabis jobs in the U.S. alone. And it's showing no signs of slowing down anytime soon! After adding 32,700 jobs in 2019 and 77,300 jobs in 2020, the industry added another 107,059 new cannabis jobs in 2021, making it one of the fastest-growing industries in the whole of the United States. That's a 33 percent increase in just jobs in cannabusiness, medical marijuana jobs in dispensaries and production companies all over the country, and supporting cannabis industry careers like payroll, accounting, marketing, and advertising firms that specialize in cannabis-related content.
So with this massive shift in momentum when it comes to careers in the cannabis industry, we here at Where's Weed wanted to highlight some easily transferable skills for careers in cannabis. After all, if you're going to try to get an entry-level position in a field that doesn't have a massive history when it comes to college education, you'll need to put something on your resume, right?
So with that in mind, let's hone in on five of the most transferable skills that will help you establish yourself in a steady and reliable 4/20 career!
1. Tech-Savvy

In today's modern working world, there's no room for folks who don't know anything about technology. If you're not comfortable working with a computer, touchscreens, or other techy systems, you likely won't be able to cut it working in a dispensary or modern-day production company. Nobody is saying you need to be some IT wizard capable of building a PC from scratch, but you'll at the very least need to know how to operate and organize a spreadsheet, be competent with word processors and PDFs, and be able to navigate websites and emails with ease. Simply put, you'll need to be able to do the basics of tech in an industry as cutting-edge and advanced as legal cannabis!
2. Flexibility & Willingness to Learn
Just like in any job, there's going to be a learning curve associated with establishing yourself with a career in the cannabis industry. With the U.S. system of state-by-state patch-style laws, even if you've worked in the cannabis industry in one state, you might have a lot to learn if you work in another state.
So, while it might be overlooked by many, being flexible and open to learning new skills as a professional is a highly transferable skill. The legal cannabis industry is an ever-growing corporate cash cow showing no signs of slowing down anytime soon. Coming to whatever your role is, whether it's as a grower, a budtender, an accountant, or a sales rep, you'll need to be ready and willing to adapt, change, and roll with the punches when it comes to legal cannabis.
3. Sales & Marketing Experience

If you've ever worked in a sales job, whether it's cold calling people about their car's extended warranty, bill collection, or even just working your cubical at a 9-to-5 sales or marketing gig, you can easily transfer those skills into working in the legal cannabis industry.
If you're a people-person who enjoys face-to-face interactions with customers, helping them decide what they want and sharing any knowledge on the topic, then you'd make a great budtender. If you previously worked for a marketing agency or advertising firm, those skills can be put to work for a firm that caters explicitly to legal cannabis businesses, websites, and brands. Cannabis is a multi-billion dollar industry. Someone will need to be in charge of advertising and sales for those industries. Why not you? Getting in early before nationwide legalization and decriminalization might set you up for a massive payday down the road when the industry explodes even further!
4. Being a Self-Starter
If there's one thing people have learned about themselves over the past two years of primarily hybrid and remote work, it's whether or not they're self-starters. If you found yourself less productive without a boss or manager lingering over your shoulder or popping their head into your office for check-ins, then you're likely not a self-starter. If you are, however, you could easily transfer that skill over to the legal cannabis industry.
Despite some form of legal cannabis being available to more than 93 million Americans thanks to state-level legalization efforts all over the country, it can still be argued that the industry is still in its infancy. Someone who's highly motivated, determined, and a proven self-starter could get in on the ground floor of an industry that's already worth billions and work their way up the corporate ladder. In an industry as young and still rising, an ambitious self-starter could start in an entry-level position early in their career and grow with the industry as it becomes more and more mainstream!
5. A Positive Attitude

One of the most consistently underrated and overlooked transferable skills that will help you not just in the cannabis industry but in pretty much every other field is being able to develop and maintain a positive mindset.
It's easy to be pessimistic and cranky, especially in today's modern world. And don't get us wrong, there's totally something to be said about the downsides of toxic positivity. But staying positive, motivated, and determined are all great traits to have in any field, let alone the legal cannabis industry.
Being generally nice to be around makes for a better work environment for pretty much everyone around you, including customers and co-workers. We've all had negative interactions with people at work before, so it's never a bad idea to try and avoid being "that guy" when it comes to interactions with others.
The Bottom Line
While establishing yourself with a career in the cannabis industry might have been seen as a pipe dream even a decade ago, today, it's a thriving field showing no signs of slowing down. The next time you're considering applying for a job in the cannabis industry, think about the five skills we covered above and how to include them in your resume or face-to-face interview. Not only will they help you get the job in the first place, but they'll help you keep it and turn your cannabis industry job into a cannabis industry career. Getting in on the ground floor before the industry explodes more than it already has is never a bad idea!