Colorado Regulating Like Alcohol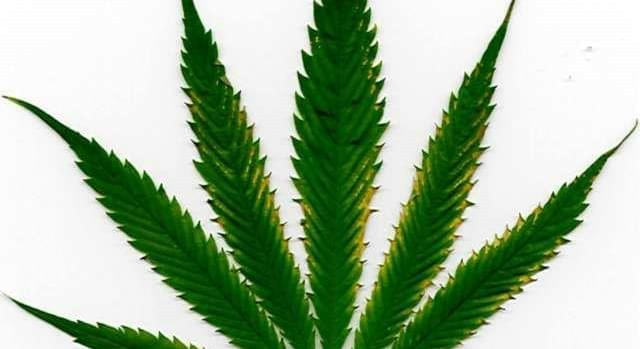 Colorado voters show up with almost twice as many ballot signatures as needed. State suppoters were aiming to get roughly 85,000 signatures for the 'Regulate Marijuana Like Alcohol Act of 2012'.
"We need 86,105 valid signatures to qualify for next year's ballot, and initially, we were aiming for 145,000," he says. "But we came to find there was so much support for Colorado putting it on the ballot that we kept going."
​Tvert adds that signatures are continuing to trickle in from volunteers -- and that's probably a good thing, since the Colorado Secretary of State's office, which approves measures for the ballot, typically disallows a hefty chunk of them. "One of the general rules of thumb you often hear when it comes to initiatives is that you should get 150 percent of what's required," he points out. "And we surpassed that, collecting nearly twice as many as we need. So we're confident we're going to have more than enough valid signatures."
Secretary of State personnel are expected to start verifying signatures shortly, and given Tvert's belief that "they don't have any other significant election issues going on right now," he expects to get confirmation of the act's place on the ballot within the next few weeks. Not that supporters plan to wait around for the high sign.
"This campaign has already grown to include more than 500 volunteers and 150-plus businesses throughout the state, and we're ready to hit the ground running," he says. "We're going to begin reaching out to Coloradans to talk about the fact that marijuana is safer than alcohol and the need for a more sensible approach. The current situation with medical marijuana demonstrates that this is something that can be done, and if it passes, there will no longer be penalties for adult possession of small amounts of marijuana."
Of course, the federal government has been getting tough on MMJ in California and elsewhere in recent months. Could passage of a Colorado measure prompt the sort of crackdown to which Colorado has thus far avoided? Tvert doubts it. "We certainly hope the federal government won't fight against a state controlling the legal use of marijuana," he says.
​In the meantime, he goes on, "the latest Public Policy Polling survey," released in early December, "showed 49 percent to 40 percent support for regulating marijuana in Colorado, and we've done significant internal polling throughout the year that consistently shows support of between 49 percent and 54 percent, and opposition of 42 percent or below.
"These polls show Coloradans believe it's time to regulate marijuana like alcohol, generate tax revenue and allow our state to focus on far more pressing issues. And we're going to be working to insure voters are comfortable with the system. We'll be reaching out to voters on the fence, and those voters who already understand that it's time to end marijuana prohibition."
Today's event will take place at the main atrium of Mile High Center, 1700 Broadway. Speakers are expected to include Tvert, Sensible Colorado's Brian Vicente, activists Jessica Peck and Wanda James, University of Colorado-Colorado Springs student Stephanie Morphet and other supporters of the initiative.
Click here to view the 'Regulate Marijuana Like Alcohol Act of 2012'