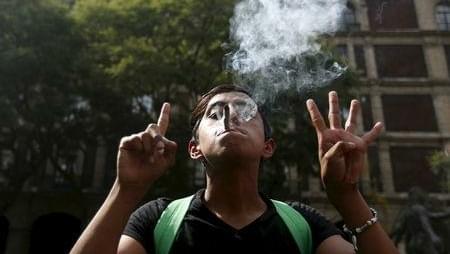 Marijuana Inc. eyes Mexico as drug liberalization looms
Many top companies cashing in on legal cannabis are considering a bet on Mexico after a Supreme Court decision raised hopes for a legalization of medical and recreational marijuana in a country currently controlled by ruthless drug cartels and violence. Though the legalization of marijuana in Mexico would probably cause an uproar with the cartel, the initiative has the potential to move mountains for the country's economy as a whole and hopefully bring an end to some of the violence. The United States legal marijuana market was worth approximately $3.5 billion in 2015, and it is believed that the cannabis market in Mexico could be worth more than $1.7 billion a year.
"I am not so optimistic to think that a cannabis business in Mexico would not encounter opposition or violence from the cartels. However, their profit margins are being eroded daily, monthly and yearly by the continued expansion of medical and recreational marijuana programs in more and more U.S. states."