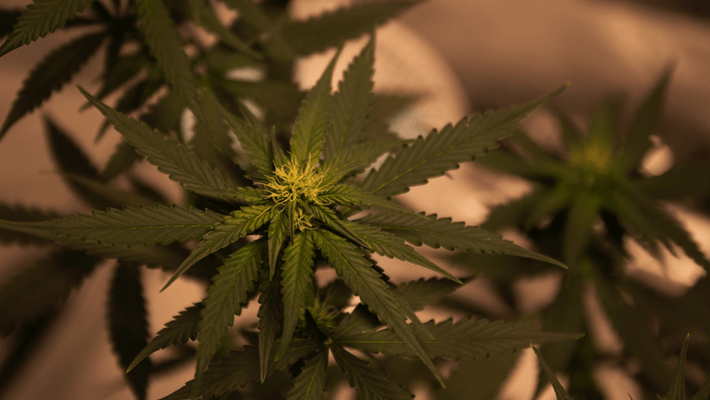 What's Next for Arizona's Adult-Use Cannabis Market?
The 2020 Election proved a huge step forward for America's stance on marijuana. Arizona was one of the latest additions to the other 11 states where weed is legal for adult-use. Like so many states that legalized weed in the past, the result of the November 2020 election does not mean that recreational weed is immediately available for purchase. Arizona will have to go through a process to implement the new cannabis market that could take some time. Let's take a look at that process and what we can expect from Arizona in the coming months.
A History of Marijuana in Arizona

Marijuana became a Schedule 1 drug across the united states in 1970. Since then, many states have reclaimed the right to cultivate, produce, distribute, and use marijuana for both recreational and medicinal purposes. Arizona's marijuana legalization began its official path in 1996. The same year that California legalized medical marijuana, Arizona passed Proposition 200, which released certain individuals who had been imprisoned due to cannabis possession before the proposition. It also gave doctors the right to prescribe schedule 1 drugs to treat certain diseases and ailments. However, because there are no marijuana medicines approved by the FDA, this rule was never fully allowed.
Then, in 2010, the Arizona Medical Marijuana Act (AMMA) just narrowly passed with 50.13% of the vote. This act put Arizona's medical marijuana program into place. While the AMMA was passed in 2010, it would take several years for the state medical marijuana program's policies and procedures to be agreed upon. The program was finalized in 2012 - with the state's first medical cannabis dispensary opening two years after the AMMA was passed.
Despite having a medical marijuana program, the consequence of possessing marijuana without a license was a felony with astronomical fines and jail time. This has, for the most part, been the story of marijuana in Arizona over the last 50 years. However, four years after the first medical dispensary opened its doors, the Arizona Marijuana Legalization Initiative (Proposition 205) was placed on the November 2016 ballot and barely rejected, losing by less than three points.
Arizona Marijuana Legalization 2020

Arizona just took a huge step forward to join Montana, New Jersey, and South Dakota as the next four states to join the growing list of states with legal weed. Not only did Proposition 207 pass (also known as the Safe and Smart Act), but it passed by a margin of 20 points with 60% of votes in favor of the new law. So, is weed legal in Arizona? Starting November 30, 2020, it will be. The new laws states that:
Adults 21 years or older can possess up to one ounce of marijuana and up to five grams of concentrates.
Of-age adults will be able to grow a maximum of six marijuana plants on their property (or 12, if two people living together).
According to the expungement portion of Proposition 207, individuals charged with possession that falls under the new legal limit (one ounce) may be eligible for immediate dismissal.
Regardless of the new Arizona marijuana laws, these things will remain the same:
It is illegal to smoke on public property (this includes both state and national parks and forests).
It is illegal to drive under the influence - this will result in a DUI (this is true in all legal weed states).
It is illegal to possess more than 1 ounce of marijuana at a time.
Additionally, it should be noted that the state's medical marijuana program will remain intact. If you are a medical marijuana patient, you are still eligible to purchase marijuana at lower tax rates.
When Will Dispensaries Open in Arizona?

Licenses for medical dispensaries to begin selling recreational weed will be accepted by the state starting January 19, 2021, and the state will have 60 days to review. It has been intended that medical dispensaries will begin offering products to adults at least 21 years old around March or April of 2021. There is a chance, however, that it will take time for the details of cultivation, production, and distribution to be finalized on a larger scale. While medical dispensaries may begin selling recreational weed, it could be a while before Arizona sees exclusive adult-use dispensaries open. Maine, for example, legalized recreational marijuana in November 2016 but didn't open its first recreational dispensary until October 2020. Hopefully, Arizona will be a little quicker with finalizing the implementation of adult-use marijuana throughout the state. If everything goes according to plan, you'll be able to purchase recreational Arizona marijuana starting sometime in the spring of 2021! Make sure to check in with Where's Weed for the latest updates on Arizona marijuana news!
With so many states legalizing recreational marijuana, it's bound to stir up some serious conversations. Let us know your views on the new Arizona recreational marijuana law and how you think it will affect this country's stance on weed! Comment below!