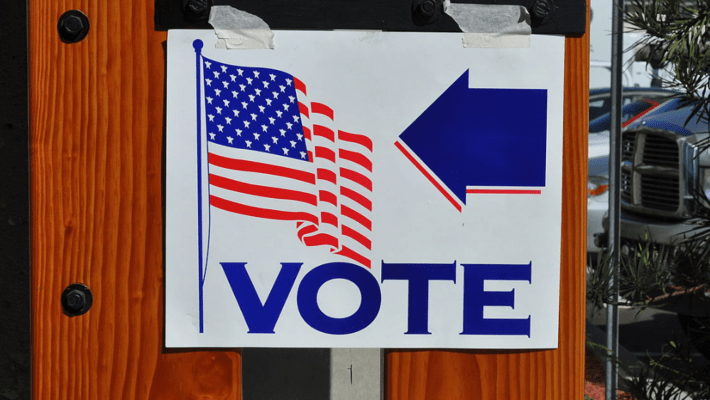 5 States with Potential to Legalize Marijuana in November
If you already live in a state where cannabis is legal for medical or adult-use, it can seem like the fight to end American pot prohibition is already over. But what about the states without those same legal weed liberties? In reality, cannabis is still illegal in huge swaths of the country, with often severe penalties for even minor possession offenses. Thankfully, cannabis advocates in every corner of the United States are hard at work rallying legislators, writing legalization initiatives, and collecting petition signatures to end pot prohibition. With the 2020 elections just around the corner in November, there are a handful of states that are poised to flip the switch on legalization before the year is out. To find out how many states have legalized weed or if you can vote for cannabis legalization in the Fall, keep reading.
What States Have Legalized Marijuana?
Starting in 1996 in California, the first state to legalize weed for medicinal use, state-specific cannabis legalization has quickly taken hold from coast to coast. While the federal government has continually rejected calls for national marijuana law reform, many states are already blazing their paths to green freedom. More common than their recreational counterparts, medical marijuana programs vary in size, access, and product availability, but at the end of the day, more than half of all US states have some form of medical cannabis law on the books. These are the states with medical-only cannabis legalization: Arizona, Arkansas, Connecticut, Delaware, Florida, Louisiana, Maryland, Minnesota, Missouri, Montana, New Hampshire, New Jersey, New Mexico, New York, North Dakota, Ohio, Pennsylvania, Rhode Island, Utah, and West Virginia.

On the other side of the legalization coin, there are 11 states with recreational weed laws on the books. Not all of the states that legalized weed allow retail dispensary sales yet, but legacy legal states like Colorado and Washington, and even newly legal states like Illinois and Michigan are already raking in big bucks from pot shop revenue. These are all of the recreational marijuana states 2020: Alaska, California, Colorado, Illinois, Maine, Massachusetts, Michigan, Nevada, Oregon, Vermont, Washington, Washington D.C.

If all goes as planned at the ballot boxes, a few more states will add their own legalization laws before 2020 is over. These are the most likely next states to legalize weed:
Which States Will Legalize Next?
Arizona

Arizona's legalization proposal isn't quite on the statewide ballot yet, but cannabis activists with Safe and Smart Arizona have turned in more than 300,000 signatures to state officials and hope to have their petition ratified soon. If the Safe and Smart Arizona petition - Initiative 23 - is accepted by state regulators and passed by voters in November, Arizonans 21 years and older would be able to legally purchase and carry up to one ounce of weed and grow up to six pot plants at home.

Arizona's last legal weed initiative was shot down by voters in 2018, but after four years of waiting, activists say it is one of the states likely to legalize weed this year and are confident the Copper State cannabis reform will perform better in November than it did last go around.
Important Facts for Arizona Legalization
Ballot Measure: Prop 207
Legalizes recreational marijuana for purchase and cultivation
Would grant current medical providers automatic recreational licensing
Grants 26 social-equity licenses
Sales will be taxed at 16%
Allows for prisoners to request re-sentencing or expungement
Mississippi
Mississippi is typically known as one of the country's most hostile states to cannabis users and sellers, but in a total 180, this November Magnolia State voters will decide on two separate medical marijuana initiatives.

First up is a citizen-lead ballot measure spearheaded by Mississippians for Compassionate Care - Initiative 65. Confirmed by state officials with more than 200,000 petition signatures, I-65 would legalize medical cannabis across Mississippi, creating a fully functional industry with growers, manufacturers, and dispensaries. Patients would need one of 22 qualifying conditions and a doctor's recommendation to access the plant, with cardholding patients allowed 2.5 ounces of bud every 14 days.

The second medical marijuana question on Mississippi's November ballot - HC39 - was filed in direct response to I-65. The legislature-lead initiative would also legalize medical marijuana at the state level, but comes with much tighter restrictions. If the lawmakers' bill is taken up, only terminally ill patients would be able to smoke medical marijuana while "limited categories of marijuana preparation" (most likely tinctures, topicals, and other non-flower products) would be available to other patients.

With both questions secured on November's ballot, it is still a toss-up as to which initiative - if either - will be approved and written into state law.
Important Facts for Mississippi Legalization
Ballot Measure: Initiative 65 OR 65A
Both legalize marijuana for medicinal use
Initiative 65 sets 22 qualifying conditions and would tax sales at 7%
Initiative 65A is restricted to terminally ill patients and would require legislators to set regulations
Montana

Just like in Arizona, Montana's cannabis legalization measures have been submitted with tens of thousands more petition signatures than necessary, but have not yet been approved by state regulators. If a significant portion of those signatures is verified, Big Sky State voters will see two ballot measures for adult-use cannabis legalization this November.

Both ballot initiatives are led by New Approach Montana, which says it turned in more than 130,000 signatures to state officials just this month. The first initiative would create a fully legal adult-use cannabis marketplace, while the second measure would restrict that industry to persons 21 years and older.
Important Facts for Montana Legalization
Ballot Measure: Initiative 190
Legalizes recreational marijuana for purchase and cultivation
Gives current medical providers head-start on licensing, others will be able to in 2022
Sales will be taxed at 20%
Allows for prisoners to request re-sentencing or expungement
New Jersey
When New Jersey Governor Phil Murphy was running for office in 2018, the Democrat promised to legalize weed as soon as he got into office. Unfortunately, bickering legislators derailed Gov. Murphy's original plan, pushing the cannabis legalization question to November's upcoming election.

Even without enough support to pass adult-use legalization, Garden State lawmakers did approve a ballot measure that will put the question of pot prohibition into the hands of local voters. If approved, the ballot initiative would legalize the possession and sale of cannabis for people 21 years and older and create a five-person Cannabis Regulatory Commission (CRC) to oversee the construction and operation of a legal weed industry. The bill leaves out specifics like home grow stipulations, possession limits, and other regulations that would be decided by the CRC.

In recent polls, more than 60% of New Jersey voters said they support the legal weed ballot measure, a good sign for advocates who hope that Jersey will be one of the states that will legalize weed by 2020.
Important Facts for New Jersey Legalization
Ballot Measure: Public Question One
Legalizes recreational marijuana for purchase
Sales will be taxed at the state sales tax of 6.625%
Regulations for personal cultivation, dispensary licensing, and prisoner expungement have not been set
South Dakota

After decades of strict prohibition, South Dakota voters will have the opportunity to dive headfirst into both medical and adult-use cannabis legalization this November. First, Measure 26 would legalize medical marijuana. The ballot measure would allow patients to register with qualified physicians, purchase pot from state-licensed dispensaries, and grow up to three plants at home.

And on the same ballot, Constitutional Amendment A would create a full-scale legal adult-use cannabis market, with adults 21 years and older able to buy and possess up to one ounce of weed at a time. Like Initiative 26, the recreational proposal would also create a medical cannabis program and allow homegrow of up to 3 plants.
Important Facts for South Dakota Legalization
Ballot Measure: Amendment A - recreational, Measure 26 - medical
Would allow a determined number of licenses to reduce illicit market
Home cultivation only allowed for those in regions without dispensaries
Sales will be taxed at 15%
Do you think your hometown is in the next state to legalize marijuana? Let us know which ballot measure you're most excited for in the comments below!