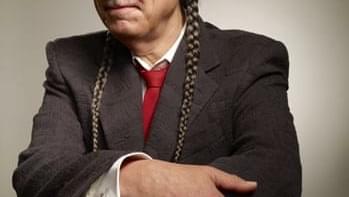 Weed Wars Explores Medical Marijuana for Minors
This episode of 'Weed Wars' is sure to turn some heads with an even more controversial topic than medical marijuana. How about medical marijuana for minors? Tomorrow night on Weed Wars a five year old who has severe seizures tries cannabis as a healing method for the first time with the help of his Dad.
A severe and difficult to treat disorder leaves one desperate dad willing to try an unexpected
solution for his 5-year-old son on the next episode of "Weed Wars."
Since Jaden was diagnosed with Dravet's Syndrome, which is father describes as "the most extreme, catastrophic form of epilepsy out there," there has been little relief for him. The child's first grand mal seizure hit him when he was just 4 months old, and it lasted a full hour. Traditional medical treatments have only offered minimal help.
"Lately, I've been reaching out to a lot of different parent groups," Jaden's dad explained. "I've heard there are other kids with epilepsy that tried medical cannabis, and they're doing much better. That's why I want to try it."
So he visited Harborside Health Center, a California-based wellness center that offers, among other things, medical marijuana. There he was directed to a tincture containing a high dose of a cannabinoid believed to relieve convulsions, but completely lacking THC, the psychoactive agent found in marijuana.
Jaden received his first dose of the treatment on-camera. His father insisted, "I'm not trying to get my son high. I'm trying to cure my son's seizures."
As a "Weed Wars" disclaimer warns, "while selling and using marijuana for medicinal purposes with a valid permit is legal under California law, it is a crime under Federal law and could result in jail time and other penalties."
Find out how the treatment worked out for Jaden when "Weed Wars" airs Thursday at 10 p.m. ET on Discovery.