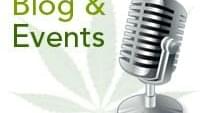 Medical Marijuana prices plummet in California
California's legendary Emerald Triangle is taking a major hit this year. The closure of hundreds of medical marijuana dispensaries has left many growers with harvested stashes they cant sell.
Even the regions itinerant bud trimmers are feeling the pain of the pot market crash. Workers once earned up to $200 per pound for meticulously trimming medical marijuana buds. Now, the rate has dropped to $100 or more often than not, a few nuggets of weed.
I got paid in weed," Mover, who refused to give his real name, said of his last trimming job. "It's worthless here. You can't give it away. And I'm not going to transport anything. I'm too old, and I don't want to go to jail."
The intense saturation of medical marijauna growers has caused the prices to tumble since 2010. prior to 2010, a pound of top notch medical marijuana sold for nearly $5000. These prices slipped down to $3000 a pound in 2010 and has been in a free fall ever since.
Last I heard, a pound of marijuana is $800 for outdoor grown," said Mendocino County Sheriff Tom Allman in Ukiah. "That's plummeting. You might do better with tomatoes."