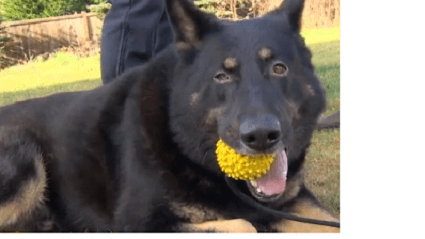 I-502 helps put (WA) drug dog out of work
ELMA, Wash. -- The legalization of marijuana in Washington state prompted Elma's police chief to lay off the city's drug detection dog last month.
Police Chief Jeff Troumbley also said the rising costs for caring for Riggs the K-9 officer caused him to eliminate the position.
Riggs was trained to alert officers when he smells one of five drugs: marijuana, cocaine, crack cocaine, heroin and methamphetamine.
Since Riggs cannot tell the difference between marijuana and the other drugs, Troumbley said the dog was not as effective as he was before voters passed Initiative 502.
Before I-502 if Riggs smelled one of those drugs in a car, police were able to use his alert to get a search warrant. Now police need other evidence to obtain a warrant.
"With the changes I couldn't justify the expense of what we were getting out of the drug team," said Troumbley.
Riggs' partner at Elma police is now his owner.
"I don't think he's ready to retire yet," said Officer Josh Wheeler, who said he wishes Riggs was still with him out on patrol. "Let him do what he's trained to do."