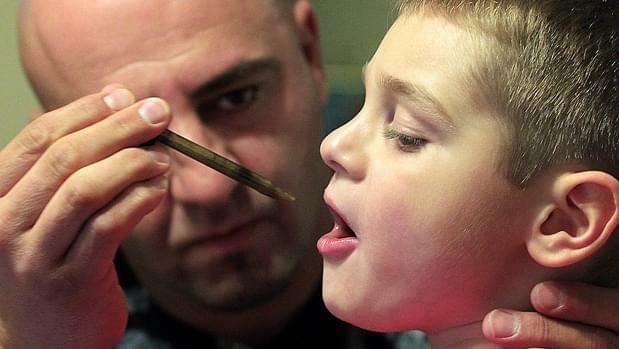 10 Children Now Eligible For Medical Marijuana
Illinois legalized medical marijuana nearly 2 years ago and the process to get cannabis to patients has been a slow one. So far the issue seems to be how difficult it is to complete the application, as only 3,500 people have signed up out of the 23,700 who have left the application unfinished. Of the very limited amout of people approved, 10 children were added to that list for the first time. Parents whose children have severe epilepsy pushed for access to the drug and won, allowing children to fight their condition with the state and 2 doctor's approvals. Growers are expected to have their medicine ready later this year.
Children are permitted to use the drug for any of the nearly 40 health conditions already authorized for adults, with state approval and a written certification from two doctors. Adult patients need one doctor's consent.