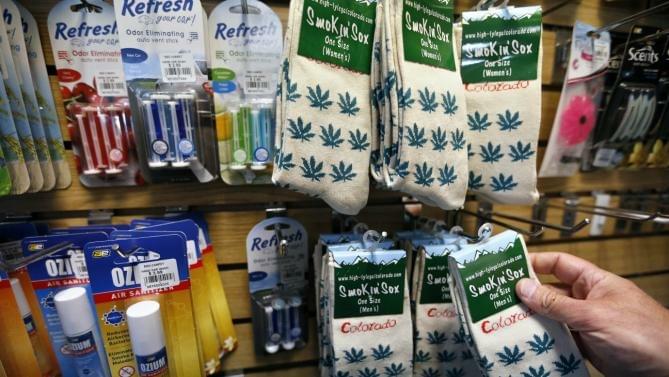 Main Denver airport bans sale of marijuana-themed souvenirs
If you're planning a trip to Denver, CO at any point, make sure you get your marijuana memorabilia BEFORE you get to the airport. The main airport in and out of Denver has banned the sale of anything sporting a pot leaf, or the word "marijuana". Airport officials don't want tourists to be exposed to marijuana as soon as they start their visit, though they seem to have forgotten the entire walkway dedicated to over 250 Colorado craft brewers and a plethora of beer related merchandise.
In Washington state, the only other state with recreational marijuana sales, Seattle-Tacoma International Airport does not ban pot possession or marijuana-themed souvenirs

"If you're opposed to drinking and you walk down (the walkway), you just ignore it," Jordan said.

Airport officials, she said, "just haven't come to grips that this is a whole new world and they need to adapt."