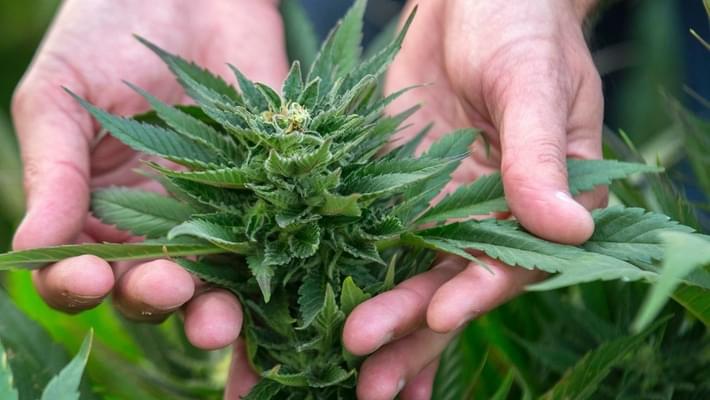 NFL Players Searching For Painkiller Choices Hope For Relaxed Marijuana Ban
The federal government continues to hold firm on it's stance that cannabis is a schedule 1 dug, denying it's medical value and prohibiting it's use by anyone. Professional sports associations are no different in holding to their ban of the drug, but leagues like the NFL could benefit hugely from the drug with many players experiencing pain on a regular basis. A great example is former player Kyle Turley, who played 8 seasons in the NFL as an offensive lineman. Even after his football career he is in pain and has been open about his addiction to prescription pain killers like Vicodin, Flexeril, Percocets, Vioxx, and morphine. After experiencing addition and thoughts of suicide, he decided to kick his prescription pain killers and started using marijuana for his pain. Since, Turley has helped start a group called the Gridiron Cannabis Coalition to advocate for marijuana as legal pain treatment in football. Legal pain killers like prescription opioids were responsible for 14,000 overdoses in 2014 according to the CDC, but a human simply cannot overdose on cannabinoids.
According to the Centers for Disease Control and Prevention, in 2014 more than 14,000 people died from overdoses involving prescription opioids.

"You can't directly die from taking a cannabinioid, the way tens of thousands of people are directly dying from opioids each year in the U.S.," says Dr. Clauw.

Dr. Clauw published a study this year of about 250 people who said they'd used marijuana and opioids for chronic pain. The subjects said as marijuana use went up, opioid use went down. Significantly.

"They noted on average a two-thirds decrease in their opioid dose," says Dr. Clauw, adding, "they also noted that they just felt a lot better overall with respect to side-effect profile when their pain was being controlled largely with cannabinoids."