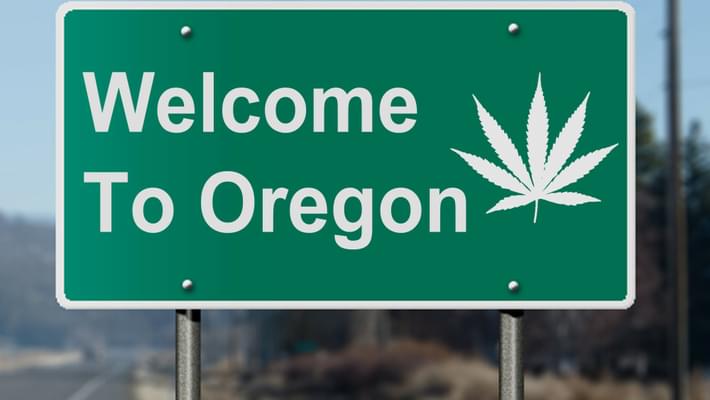 Oregon set to shield marijuana user data from US officials
With the growing confusion about legal marijuana coming from the Trump administration, Oregon lawmakers have taken it into their own hands to protect the rights and identities of their state's legal consumers. When an adult walks into a recreational marijuana shop in Oregon, their ID is checked to verify the customer is at least 21. What most consumers aren't aware of is that dispensaries have been saving information from your ID, names, birthdates, addresses, and other information, which is saved digitally and used mainly for marketing and customer services. But with the continued uncertainty of state marijuana crackdowns, databases of marijuana customers raise potential problems for the consumer. Oregona lawmakers decided to protect consumers by passing a law that would ban any record-keeping of customers in that manner, and once signed by the governor, marijuana businesses will have 30 days to destroy such data.
The bipartisan proposal would protect pot consumers by abolishing a common business practice in this Pacific Northwest state where marijuana shops often keep a digital paper trail of their recreational pot customers' names, birthdates, addresses and other personal information. The data is gleaned from their driver's licenses, passports or whatever other form of ID they present at the door to prove they're at least 21 as required by law.

The data is often collected without customers' consent or knowledge. It is stored away as proprietary information the businesses use mostly for marketing and customer service purposes, such as linking their driver's license number with every pot product they buy so dispensary employees are better able to help out during their next visit.

Upon the bill's signing into law, Oregon pot retailers would have 30 days to destroy their customers' data from their databases and would be banned from such record-keeping in the future. Recreational pot buyers could still choose, however, to sign up for dispensary email lists to get promotional coupons or birthday discounts. The bill's provisions do not apply to medical marijuana patients.