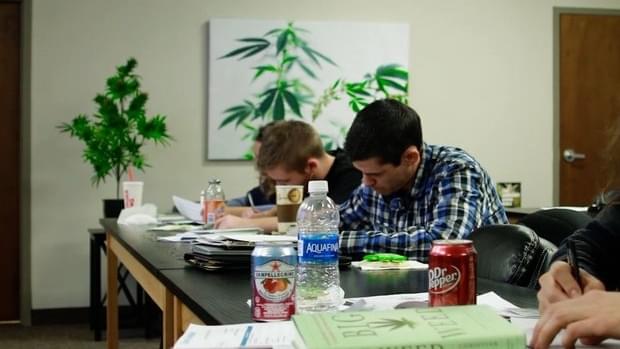 Cleveland Cannabis College opens to educate future Ohio medical marijuana workers
The legal marijuana industry is one of the fastest growing markets on the planet, but the education sector remains weak in comparison. A new college in Cleveland, Ohio hopes to break the stigma surrounding newly legalized medical marijuana in the state by both creating the next generation of medical marijuana industry workers as well as educating the ill-informed on the topic. Offering courses in horticulture, law, history, and more, Cleveland Cannabis College will open it's doors to it's first group of eager students this fall. Tuition ranges from $1,000 for a 6 week class, or $5,200 for the entire 135 hour class, followed by guaranteed job placement within 6 months. As marijuana remains illegal under federal law, there will be no help from financial aid resources.
The Cleveland Cannabis College will offer courses in horticulture, law, history and other areas this fall, after the state has finalized details about Ohio's medical marijuana program.

Founder Richard Pine said the school is geared toward people who want to work as medical marijuana growers or in dispensaries, but courses are offered to anyone who wants to learn more about the plant and its applications.

"Ohio's really setting the bar for the laws in medical marijuana -- they're treating it like a medicine unlike some states out west," Pine said. "What we aim to do is share the scientific facts about cannabis with as many people as possible."