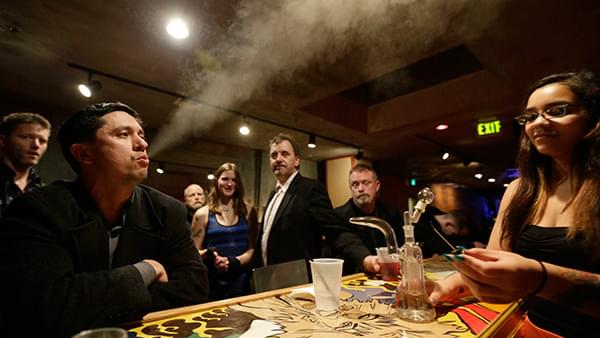 Marijuana lounges could come to Oregon
Oregon is one of several states currently trying to legalize marijuana clubs similar to hookah bars and cigar lounges. Oregon Senate Bill 307, if passed, would legalize marijuana use at temporary events, but advocates compare the program to the coffee shops in Amsterdam. Some residents are concerned, but others say that the cannabis clubs are inevitable with the growing pot culture and could be properly managed similar to other countries. Oregon's marijuana tax brought in $5.3 million to the Department of Revenue last month alone. If SB307 is passed, marijuana clubs would become legal next year.
Oregon Senate Bill 307 would make it legal to smoke marijuana at temporary events. That's the language used in the bill, but it boils down to this -- the pot lounges that you hear about in places like Amsterdam would be legal here, too.

But a Bend woman said, "Sooner or later, I think that we'll have pot lounges.I know in other countries it works out okay. I think we'll manage, I think we'll be fine. I'm not too worried about it."

A student under 21, so not yet legally allowed to smoke marijuana, said, "I think personally, it's good to get people used to it, because it's going to happen.It's growing so fast."