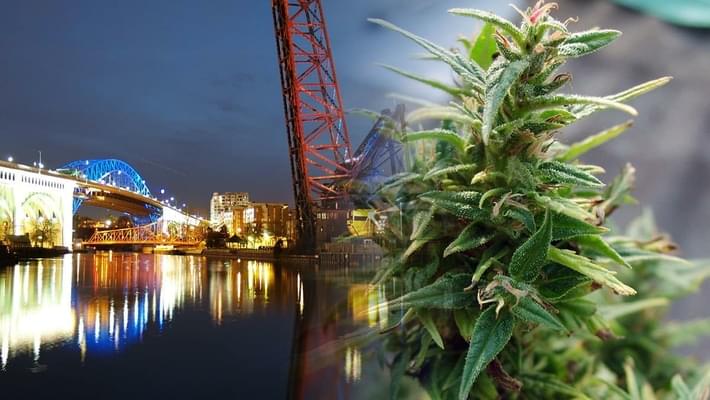 Cleveland rethinking ban on medical marijuana growing sites
Last year the city of Cleveland backed out on the possibility of growing and selling medical marijuana when Ohio passed it's medical marijuana law, but after seeing other states rack up tax revenue the city is starting to reconsider. Although Cleveland city council does not want medical marijuana dispensaries, they are not as opposed to lifting the ban on cultivating marijuana to be sold elsewhere. Ohio has 24 licenses to give marijuana businesses and Cleveland is rushing to edit their moratorium on the drug in hopes they wont be left out. Officials say there are plenty of large abandoned industrial sites that would make great growing facilities and bring back a number of jobs. Ohio's medical marijuana program is currently estimated to begin September 2018.
City Council introduced a bill Monday evening that would eliminate cultivation from the existing moratorium, but leave in place bans on processing of marijuana into medical products and the establishment of dispensaries for selling the marijuana products.

"I'm suggesting to do that just to not lock us out of the growing process," City Council President Kevin Kelley told members in a midday caucus meeting.

The legislation will be routed through council committees. The intention is to approve it at the June 6 meeting, City Council's last before its summer recess.