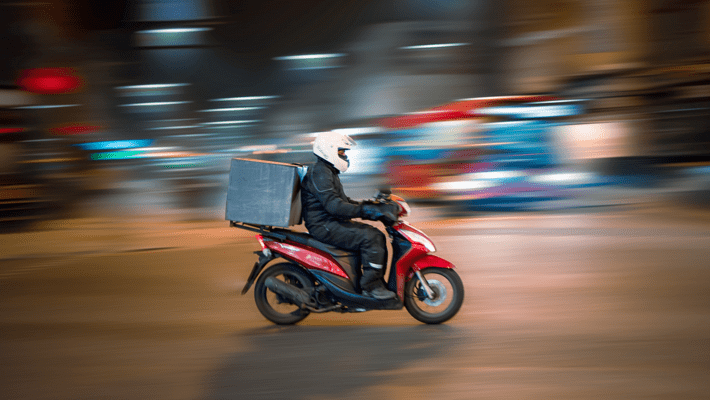 When Does Cannabis Delivery Start in Denver?
Denver, the Mile High City, has been a center for cannabis culture in America for a very long time and made history in 2012 as the first state to legalize recreational marijuana (along with Washington). While there are tons of cool things to do in Denver, the city lagged behind other cannabis capitals in allowing marijuana delivery. Luckily, that is about to change due to City Council's new law allowing cannabis delivery! Let's take a look at what the law entails and when weed delivery Denver will be available.
The History of Marijuana in Colorado

Marijuana in Colorado, like the rest of the United States, wasn't always celebrated but the last 50 years have been a different story. In 1975, as part of a nationwide wave of decriminalization in the 70s, Colorado decriminalized cannabis. While this movement didn't have the immediate impact advocates had hoped for, the state became the 7th to legalize medical marijuana in 2000 with 65% approval. Just 12 years later in 2012, Colorado became one of the first states (along with Washington) to legalize recreational marijuana. Amendment 64 passed with over 55% voting yes, and later in 2014, recreational dispensaries first opened in the state.
Since then, Colorado residents have enjoyed access to recreational weed and a one-ounce possession limit. Cannabis lounges were legalized and in 2019, marijuana delivery services were allowed throughout the state. Of course, such laws don't guarantee access to those services. It's up to each municipality to decide whether they want to adopt the state's laws. While Denver did take up the state on allowing cannabis lounges, it took much longer for them to implement delivery laws.
Cannabis Delivery Denver: an Overview of the New Law
Denver and several surrounding cities, such as Aurora, recently passed laws to allow delivery services within city limits, amongst other things. Many are claiming that the newest round of cannabis bills is the biggest change to marijuana laws in Colorado since recreational dispensaries opened in 2014. Let's take a look at what changes are hitting Colorado and Denver and when you can expect to see the changes implemented, including cannabis delivery Denver.
New Marijuana Laws for Colorado
Marijuana Possession Limits
Gov. Polis recently just signed a bill increasing the state's possession limit from one ounce to two ounces of cannabis. This change was passed and implemented immediately - so, if you are a Colorado resident, you can now possess up to two ounces at a time, which has even larger implications for cannabis justice and criminal reform.
Pardons Review
In 2020, Gov. Polis signed an executive order granting clemency to nearly 3,000 people that had been previously convicted of possessing less than one ounce of marijuana. Now that the possession limit has been increased to two ounces of cannabis, Polis is instigating a review to find and pardon individuals who have been convicted for possessing up to two ounces of marijuana. Gov. Polis has claimed that a new wave of pardons to account for the state's new possession limit will begin sometime between June and July 2021.
Medical Marijuana Access for Students
Gov. Polis also just signed a bill into effect that requires schools to allow students to use medical cannabis. Under the new law, students in public schools must be afforded a place to hold their medical cannabis throughout the day and have it administered to them throughout the day as directed by their physician. Before this law, principals and school boards were allowed to deny students a place to store their medical cannabis, therefore restricting access throughout the day.
New Marijuana Laws for Denver

Marijuana Delivery Denver
Denver Mayor Michael Hancock signed two bills into effect in April that do a lot to advance marijuana access throughout the city. Under the new policy, both medical and recreational cannabis delivery will be available within city limits. Deliveries will be available through 10 pm (also the mandated closing time for Denver dispensaries) and must be delivered to residential addresses. Denver residents will be able to order up to one ounce of flower, 8 grams of concentrate, or edibles with up to 800 milligrams of THC. Additionally, upon delivery, the customer will have to show their medical marijuana card or government-issued ID to the delivery driver. Hopefully, you'll be able to look up "cannabis delivery near me" in Denver within the next few weeks and find legal results. Mayor Hancock has said he hopes to see deliveries operational by mid to late summer 2021. Three businesses have already been approved for recreational delivery, and one dispensary has been licensed for medical marijuana delivery.
Cannabis Lounges, Bars & Tour Buses
There has also been a revamp for cannabis consumption within Denver. Bars can apply for licenses to allow customers to bring and consume weed. More clubs and cannabis lounges will be allowed to open and officially operate as such, and tour buses and shuttles can be licensed to allow for cannabis consumption onboard. Businesses are also allowed to have permanent to-go windows. Like the marijuana delivery law, the City Council passed these cannabis lounge policies without discussion. However, Mayor Hancock is unsure when new lounges and bars will be licensed or become operational. Stay tuned here for updates!
Social Equity Overhaul
In addition to deliveries and cannabis lounges, Mayor Hancock passed a bill that looks to bring more social equity to Denver's cannabis industry. Under the new regulations, dispensaries can hire third-party businesses to deliver medical and recreational marijuana and the 220-store recreational dispensary cap has been removed, making room for more BIPOC-owned businesses and diversity. The new social equity package requires all new dispensary licenses (and all canna-businesses other than testing labs) in Denver to be reserved for owners who qualify under Colorado's social equity criteria until 2027.
Do you have a favorite cannabis delivery service you hope Denver will adopt or a favorite dispensary in Denver you're excited to get delivery from? Let us know in the comments below!