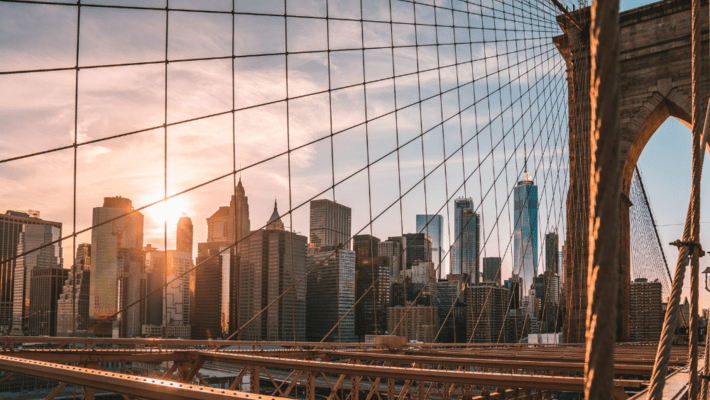 New York Finally Legalizes Cannabis! What's Next?
Breaking news: New York marijuana legalization is finally here! Last week, legislators met with Governor Andrew Cuomo to finalize a bill that would legalize recreational cannabis sales in the state. Within four years, the market is expected to generate up to $2.3 billion of revenue annually and create thousands of jobs. The bill has now officially passed the state legislature and has been signed into law by Governor Cuomo. While this news is exciting, it also brings up a lot of questions. What are the details in the legislation? Is marijuana legal in New York right now? What will the taxes on cannabis be? Will the law seek to make up for the damage done by the War on Drugs? Keep reading to find out more about New York's cannabis legalization.
Overview of New York's Recreational Cannabis Regulations
As with any cannabis market, understanding the regulations that come with the law is incredibly important. Below are a few of the important New York marijuana laws to take note of:
Only adults 21 and older will be able to purchase and possess cannabis from licensed sellers.
In public, adults over 21 may possess up to 3 ounces of cannabis or 24 grams of concentrates. At home, the possession limit is 5 pounds of cannabis.
Cannabis social consumption lounges and delivery services will both be allowed.
Adults may also cultivate up to 6 plants, with 3 allowed to be mature at one time. Per household, there may only be up to 12 plants total. This provision does not take effect until 18 months after recreational cannabis sales open in the state. Medical marijuana patients only have to wait 6 months after the passing of the bill (October 2021) to be able to grow their own cannabis.
Anyone with previous convictions that have since been made legal will have their records expunged automatically.
Vertical integration will be prohibited, with the exception of microbusinesses.
Police may not use the odor of cannabis in order to search a home or vehicle.
New York medical marijuana qualifying conditions will be expanded and patients will be able to purchase flower as well as a 60 day supply.
Focus on Creating Social Equity

New York legislators have made it clear that social equity is at the forefront of this legislation. With the War on Drugs largely targeting minority communities, legalization can help to make reparations for those hurt the most. Senator Liz Krueger, the lead sponsor of the bill, said the goal is to "legalize adult-use cannabis in a way that foregrounds racial justice, while balancing safety with economic growth, encouraging new small businesses, and significantly diminishing the illegal market." The New York recreational marijuana laws are doing so by allotting 50 percent of licenses issued to go to social equity applicants from communities that have been targeted by previous legislation.
Taxes Go Back to Communities
While the market may not open for some time, lawmakers have put together plans for taxing cannabis. For recreational consumers, cannabis would have a 9% state sales tax, with a 4% additional tax split between the county and local governments. Furthermore, the state will have a tax that will be based on the level of THC in the product. This could range from .5 cents/milligram for flower and up to 3 cents per milligram of THC for edibles. These tax revenues will cover the costs of the regulation program, with any additional funds contributing to community reinvestment, public schools and drug treatment facilities. The state is expected to see $350 million in tax revenue alone.
Recreational Cannabis Sales Hoping to Begin 2022-2023

Although Governor Cuomo has officially signed the bill to legalize recreational cannabis in New York, the market isn't open just yet. It's more likely that the market will open in late 2022 or even early 2023. This is due to the time that it takes to set up regulations for the market by the newly created Office of Cannabis Management. We will be sure to keep you updated on any developments- so stay tuned!
What do you think of New York's marijuana legalization efforts? Let us know in the comments below!