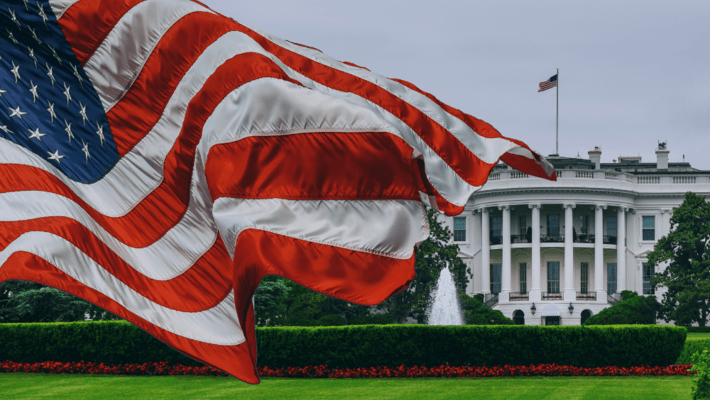 What a Biden Presidency Means for Cannabis Legalization
With the 2020 election finally being called by several news outlets for Joe Biden, it may be easy to think that the "Green Wave" that came along with this election means that nationwide marijuana legalization is on the horizon. Of course, this is not necessarily the case, as many legal actions have to happen for nationwide legalization to happen.
Although the Biden and Harris ticket has seemingly embraced cannabis legalization and decriminalization, historically, neither Joe Biden norKamala Harris has the best track record when it comes to drug and criminal justice reform. Let's dig a little deeper into their history before seeing where they may take our country in the future.
Joe Biden's Drug Policy Record

Joe Biden's political career began in 1973 at the age of 30, making him the 6th youngest congressional member in U.S. history. Biden spent his early years in congress becoming a strong advocate for crime control. Back in the 80s, Biden was a strong supporter and driving force for the War on Drugs during the crack cocaine epidemic.
Biden even went so far as to say, "quite frankly, the President's (George H.W. Bush) plan is not tough enough, bold enough, or imaginative enough to meet the crisis at hand... (it) doesn't include enough police officers to catch the violent thugs, not enough prosecutors to convict them, not enough judges to sentence them, and not enough prison cells to put them away for a long time." Additionally, during Biden's time as chairman of the Senate judiciary committee, he crafted laws that spiked imprisonment rates nationwide, particularly in communities of color.
Currently, Biden is taking steps to change this "tough on crime" persona he adopted in his early years of congress. While he no longer thinks that incarceration is necessary for marijuana offenses alone, Joe Biden does not support nationwide legalization of marijuana but rather believes that each state should decide their own policies.
Kamala Harris's Early Views on Drugs

After graduating from Howard University and University of California, Hastings College of Law, Kamala Harris spent the early days of her career working in the San Francisco District Attorney's office. Harris made a name for herself during her time as District Attorney because conviction rates soared from 52% to 67% in her first three years. In addition, more than 1900 convictions were marijuana offenses, furthering the War on Drugs - especially for people of color.
Back in 2010, when California first tried to legalize recreational cannabis under Proposition 19, Harris was against the policy, calling it "flawed." Even later in 2016, Harris still declined to support California's legalization ballot measure which passed by the will of the people.
While Harris's actions in her early days in the office say one thing, her more recent years say another. She started supporting cannabis law reforms as a congresswoman in 2017 by endorsing the SAFE Banking Actand in 2018, the Marijuana Justice Act. Later in 2019, Harris became a full-blown marijuana advocate, endorsing legalization in her book and even admitting in an interview with the Breakfast Club that she smoked weed while during college. She is currently the lead sponsor of the MORE Act, which would remove marijuana from the Controlled Substances Act, thus decriminalizing the drug at a federal level.
Drug Policy under the Biden-Harris Administration

Both Biden and Harris have a hazy past with marijuana. While recently both candidates have been fully supportive of decriminalization, both Biden and Harris have played a part in making the War on Drugs in the U.S. such a large issue. Even though Harris now supports nationwide legalization, she has said she will not try to budge Biden's views on leaving marijuana legalization to the states.
Nonetheless, the Biden ticket ran to "strengthen America's commitment to justice and reform our criminal justice system." For this reason, part of their 2020 campaign platform is to decriminalize cannabis at a federal level and expunge convictions for cannabis use. In addition, this means rescheduling marijuana as a Schedule II drug so scientists can further study its effects on the body.
Federal Marijuana Decriminalization: What it really takes

Of course, Biden's election as president will not change our nation's cannabis laws overnight. The president has very little power to make laws like that, typically only Congress does. For that reason, a Republican-controlled Senate would likely be a problem for decriminalization. If Republicans control the Senate again, Majority Leader Mitch McConnell ensured that marijuana reform bills would not stand a chance in his chamber. Therefore, a Democratic majority senate is the only hope we have for federal decriminalization. Luckily, the most vocal GOP member against marijuana reform, Sen. Cory Gardner (R-CO) has lost his seat in congress leaving the task of pushing reform to other members.

This year's election was unprecedented in many ways, and the senate race is no exception. As of right now, the Democrats hold 48 seats and the Republicans hold 50, neither party receiving a 51 member majority. Furthermore, we won't know the rest of the results until at least early January.Georgia's special runoff election will determine the Senate majority on January 5th, 2021. In both races, none of the candidates received a majority of the votes required to win, meaning that the top two candidates in each race will compete against each other for the seat.
The likelihood of Democrats winning both races was originally very slim, but with Biden being the first Democrat to win the state's presidential election since 1992, many are much more hopeful than before. While polls found that Democrats are likely to win one seat in the State, lower voter turnout for runoff elections and the state's typical Republican lean could mean they lose the other and give the Republicans control of Congress once again.
Outside of Congress, Biden only has a few options for advancing cannabis legislation. For instance, he could reinstate a version of an Obama-era Justice Department memo that tells federal prosecutors not to interfere with state marijuana laws. Similarly, it is also within his power to reschedule cannabis under the Controlled Substances Act to Schedule II, but neither of these is quite what cannabis advocates are hoping to accomplish.
Basically, with a Republican majority, anything that Biden does for marijuana reform in his presidency will likely be a unilateral move and do very little to reform drug policy in this country. Despite support for marijuana legalization being at 68% nationwide, conservatives tend to be holdouts against legalization.
Even though Joe Biden and Kamala Harris won the general election on November 3, do not expect too much for marijuana reform in this country just yet. Legalization will likely only happen state by state, but with the 2020 election bringing us up to 33 states legalizing medical marijuana, there is hope on the horizon for advocates.

What do you think of Joe Biden's views on cannabis reform? Let us know in the comments below!