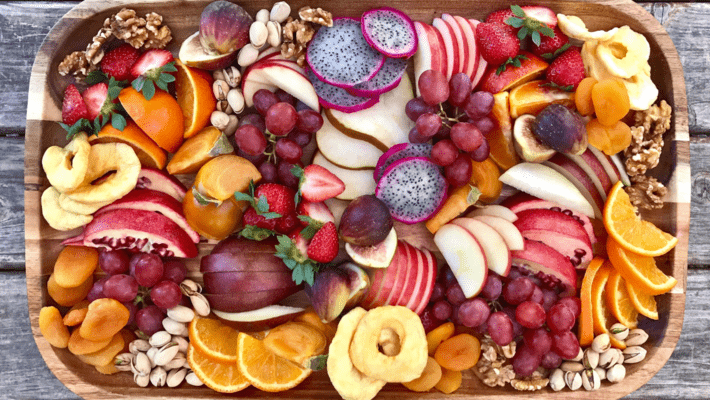 How to Infuse Fruit with THC: Top 3 Healthy Fruit Infused THC Edibles
One of the cornerstones of the cannabis market, that shows no sign of slowing down circles around a new, a less invasive way to smoke weed - THC edibles. It's a new wave of consumption, with baked goods, chewing gum, mints, and anything else you can think of that you can eat. While we often think of heavy baked goods as the only option, edibles are turning over a new leaf and opting for healthier varieties. Below, we'll guide you through a lesson on the basics of infused edibles, how to infuse fruit with THC, and explore the question - "Can water be infused with THC?"
How to Make Edibles 101: Decarboxylation

Creating tasty weed edibles isn't always a walk in the park, and there are definitely a few dos and don'ts to always remember. For starters, perhaps the most important part of making edibles is making sure that you don't skip over the decarboxylation process. Why, you may ask? The raw weed you grabbed from the dispensary can't simply be chopped up and mixed with the edibles. Instead, the process of "decarbing" your weed needs to occur, which is a process including a certain time, heat, and light to transform the THCa molecule into THC.
This means that you'll feel the euphoric body and cerebral buzz that accompanies the psychoactive compound THC with this process.
A Lesson in Dosing
Perhaps an equally important step in the edibles process is learning how to dose your edibles correctly. Dosing edibles can result in the best day for your friends, eating away the munchies and watching the newest comedy special on Netflix. Unfortunately, it can also result in the worst of times, as almost everyone has the edibles story where everything went terribly wrong.
Dosing is not an exact science, so we always stress the golden rule of starting low and going slow. You can always make that batch stronger next time! If you would like to try your hand in cannabis math class, we have an in-depth guide to dosing here. If not, we highly recommend the many online dosing calculators, like this one, to ensure you've got things correct.
Pick Your THC Oil Medium - Milk, Honey, or Coconut Oil
Infusing cannabis can be daunting and there are always several questions like, "Can you infuse fruit with THC?" or "How do you make THC infused water?". The key component for infusion is making sure that you have fat for the cannabis chemicals to bond to, or you're not going to activate the cannabis. Common fats used in cannabis creations include butter, milk, honey, and coconut oil - to name a few. Each process is more or less the same - but we'll link for the specifics, so we won't leave you wondering how long it takes to infuse the milk with THC. All in all, each medium is a simple process of taking dried cannabis, activating the CBD or THC, and bonding the cannabis chemicals to the desired ingredient.
Weed-Infused Dragon Fruit Salad

For this salad, you'll need:
1 dragon fruit
1 mango
1 lemon
1 cup blackberries
1 cup blueberries
2 tablespoons of canna-oil
1 tablespoon cilantro
Cube all larger fruiter after it has been peeled and place into a large mixing bowl.
Add the rest of the ingredients, except for the cannabis oil and mix.
Lightly pour the canna-oil evenly over the top.
Squeeze the fresh lemon juice into the bowl, then toss the ingredients again.
Enjoy on a hot summer day!
Cannabis-Infused Tropical Fruit Popsicles

For this tasty treat, you'll need:
3 1/2 cup of fresh or frozen mango (or pineapple)
1 cup coconut milk
4 tablespoons of honey (or sweetener of your choice)
1 lime
1 pinch of salt
1-inch chunk of jalapenos (without seeds)
1/2 gram of cannabis flower
Popsicle molds
Place all ingredients - besides the cannabis and the coconut milk - in a blender, but don't blend yet.
Create your canna-coconut milk. See the link for this process, step-by-step.
Once you have created your cannabis coconut milk, strain over everything that is waiting in the blender.
Blend together until smooth.
Place into popsicle molds and freeze.
Lick and enjoy.
Marijuana-Infused Jams

For this recipe, you'll need:
4 cups of the fruit of your choosing. Think of strawberries, blackberries and raspberries.
3 cups of sugar
1/4 cup lemon juice
1/4 cup cannabis-infused honey
2 mason jars
Place the sugar and lemon juice in a saucepan, cooking on low heat until all sugar has been dissolved.
Add cut-up fruit to the mix, heat for 20 minutes or so. The result should be a reduced, sticky consistency.
While the fruit is cooking, separate the cannabis honey equally between the two mason jars.
Place your fruit mix into the two jars.
Mix everything together to ensure the cannabis honey is evenly distributed throughout.
Allow to cool to room temperature before placing in the refrigerator.
Put your new jam on your next charcuterie board, and voila!
Do you have a favorite healthy cannabis creation? What about our recipes above? Tell us about your secrets in the comments below!