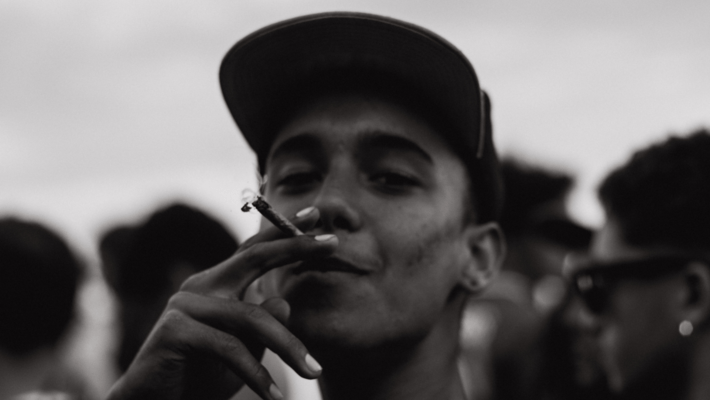 Top 5 End of Summer Must-Have Cannabis Products
It may be hard to believe, but the end of summer is just around the corner. With life winding down a bit, we're looking forward to more nights spent toking up on the couch without missing out on all the summertime activities going on. We put together a list of some amazing cannabis-inspired products to make the most out of these final days of summer. Check them out below!

Price: Starting at $1.99
While you might know Blazy Susan for their amazing rolling trays, we love their bright-pink cones and rolling papers. Made from vegan, non-GMO paper produced in France, these papers will make the most stylish and highest quality joints you've ever rolled. Top-quality paper means a slow burn and no aftertaste - something we can absolutely get behind. And if you struggle to roll the perfect joint, Blazy Susan has cones ready for you to fill up and smoke! With prices as low as $1.99 for a pack of papers, you can't beat it!

Price: $18/$20 (S/L)
After you've bought one of your favorite strains, you'll want to make sure to keep it stored properly. This is where the SmartJar by Stashlogix comes in. Made with a humidity and temperature detection system, these jars make sure your weed is held in the proper conditions to stay fresh as long as possible. They also come with Boveda Packs which help maintain the right humidity levels all year round. Additionally, the jars have easy labels to help you keep track of your favorite indica, sativa or hybrid strains. Made in small and large sizes, you can hold up to an ounce of weed in these convenient containers!

Price: Starting at $29.99
Have you tried CBG yet? If not, there's no better time than now. CBG has been found to help ease chronic pain and offers numerous additional benefits. Whether you want CBG concentrates, CBG oil, CBG capsules or CBG gummies, CBD Infusionz has something for everyone. The company also has meticulous testing done on its products to make sure you're getting what you ask for.

Price: $49/$64/$79 (S/M/L)
Need a place to securely (and discreetly) store your stash? The Silverton storage bag by Stashlogix is just for you! With a built-in combination lock, odor-absorbing tech and adjustable dividers, this bag is a necessity for every stoner. The Silverton comes in small, medium and large sizes, offering an option for everyone. Starting at just $49, you won't want to miss out on this great addition to your accessory collection.

Price: $54.99
CBD, CBG, and now CBN - the list of cannabinoids you need to try just keeps growing. This up-and-coming cannabinoid is one you should try ASAP. If you have trouble falling asleep, CBN is the perfect, natural alternative to sleep medications. With a wide variety of CBN products, including vegan CBN gummies, CBN tinctures and CBN capsules, CBD Infusionz makes whatever consumption method you desire. CBD Infusionz uses hemp cultivated in Colorado and Oregon, ensuring your products are of the highest quality.

What are your favorite cannabis-inspired products? Let us know in the comments below!