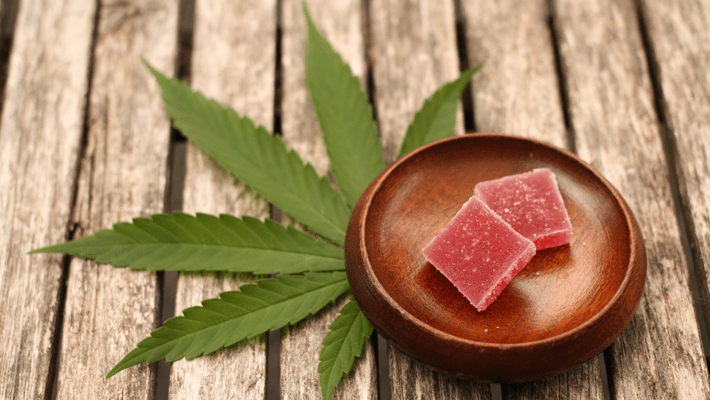 Top Microdosing Edibles to Try Now
Head on down to a dispensary and you can see all manner of gummies or brownies capable of sending you straight into space. However, if you only want to get a little bit baked, as opposed to stoned out of your mind, cannabis microdosing might be a solution to help you get the perfect buzz. Many cannabis companies that make edibles are changing up the dosage: a microdose, as the name suggests, packs a little bit of punch instead of a wallop, usually 5mg or less of THC per dose (the usual microdosing definition). Here are some of the best weed edibles for those interested in how to microdose.
The Microdose Process
There's always a reason to take less than more: perhaps you are looking for the best edibles for beginners and don't want to be overwhelmed, or perhaps you are looking for a cost-effective solution. What is microdosing weed? Simply put, it is measuring out a small enough quantity that you aren't going to get too much. Microdosing cannabis is not difficult, since it is easier than ever for manufacturers to control exactly what quantity of THC and/or CBD gets into an edible product.
Dosist Calm Dial

With a name like "Calm Dial", you can be sure that the quantity in this Dosist under-the-tongue tab isn't enough to freak you out. At just 3.7mg of THC, these tabs dissolve quickly and spread the buzz rapidly, but aren't enough to overwhelm you. With faster consumption you also get less chance of going over your personal limit, making it great for someone who is looking for immediate relief but not too much of a good thing.
WYLD Peach Gummies

The best gummy to pop before or during a party, WYLD Peach Gummies feature just 5% THC against 10% CBD, a fantastic ratio for microdosing THC so that you get all of what you want and don't need to worry about going overboard. These delicious gummies are made from real fruit, furthermore, and have a taste that you don't usually find in some rubbery gummies on the back of the shelf. Available only in California, WYLD is intending to expand delivery to new states soon.
Kiva Confections

Kiva was one of the very first edible THC companies to make it big as legalization swept through the United States. Their operations began in 2010 and they offer everything from mammoth brownies to the smallest chocolate bites. Available in dispensaries all across the country, their Petra Mints start at only 2 mg of THC! Our favorites are the Terra cannabis-infused espresso beans for a kick of caffeine with our edibles filled with 5 mg.
Breez Original Mint Spray

If you've ever been busted by smelly pot breath, Breez refreshes your mouth without any long-term effects. Their mints contain 5mg of THC, perfect to start off and see where you want to go. Unlike some other edible companies making dissolvable tabs, their range of flavors is limited only to mint. Breez is based out of California but ships mints to other edible-friendly states nearby.
Swift Edibles Strawberry Mints

The Washington-based Swifts Edibles makes a flavor of strawberry mints that feature a full 5mg of THC without any sugar at all. A great choice for a quick and easy microdose without any worry about the calorie count, Swift Edibles also features chocolates and truffles that have as low as 10mg of THC per serving for those who are more concerned with taste than with sugar.
What are your favorite edibles on the market, large or small? Do you like the classics like gummies and brownies more than new designs and new food options? Let us know about your favorites, including which companies make the best edibles according to your tastebuds, in the comments below!