Where to visit in worcester
If you're making a to-do list of incredibly unique, historical, and worthwhile things to do during your stay in Worcester, a visit to Union Station should be high on it. One of the state's most beautifully constructed historic buildings, this former railway station is a hub for travel in and out of Worcester.
Initially built in 1911 for the Boston and Albany Railroad, the gorgeous French-Renaissance-style building is a sight. When you get inside, however, you'll see that the station is far more than just a historic site for modern-day visitors.
After renovating in the early 2000s, Union Station now serves as a hub for intercity and local buses, taxis, and ride-sharing apps. It serves as the headquarters for the state's Cannabis Control Commission in the historic Grand Hall. No matter what the building holds today, it's a marvel worth seeing just for its gorgeous exterior.
All in all, paying a visit to Worcester's Union Station is something everyone should look to do during their visit, whether to check out the beautiful architecture or catch a ride!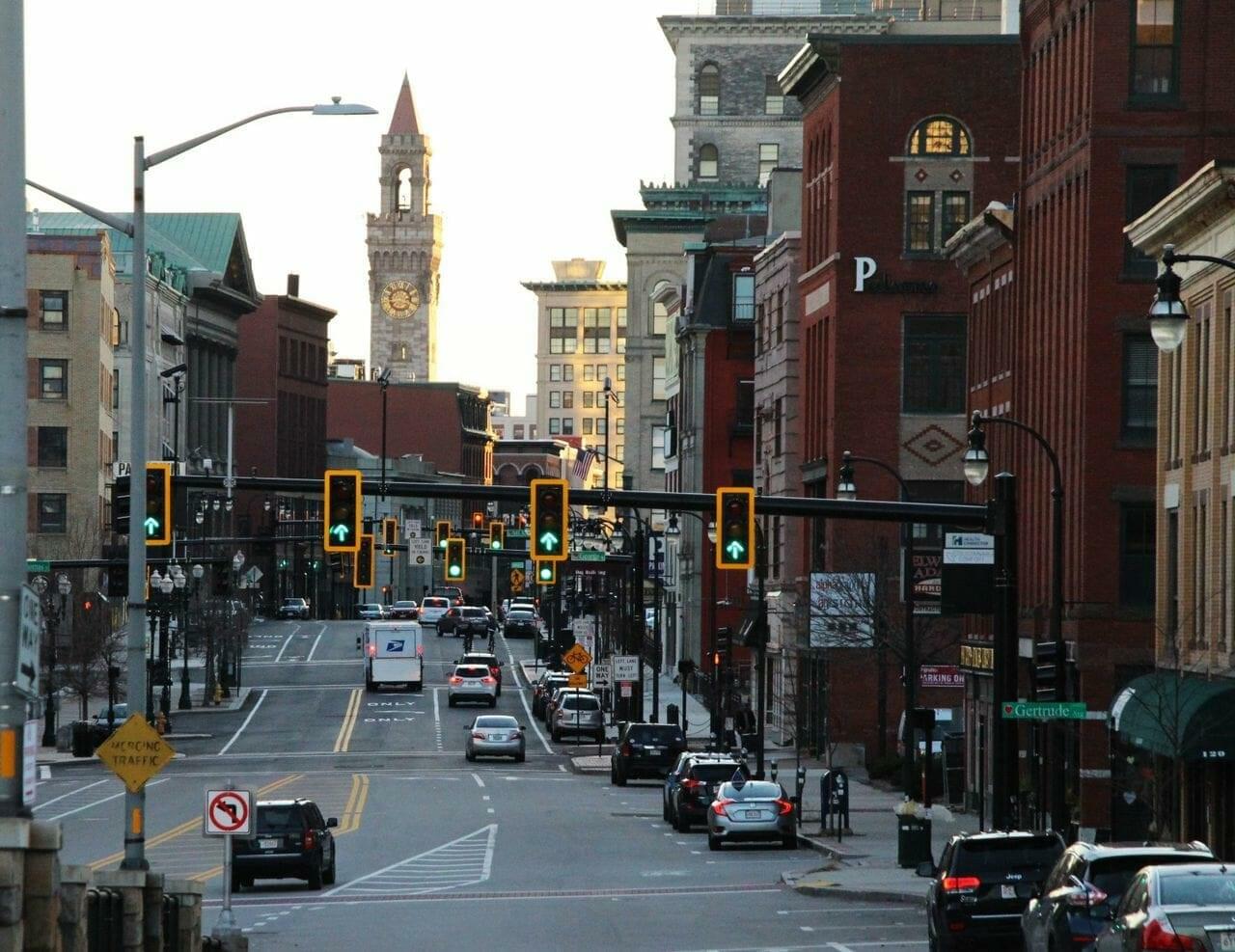 Source: Mass Live
A bustling hub of culture in town, Downtown Worcester is a diverse area full of culture, creativity, and people-drawing attractions that showcase the very best of what Worcester has to offer. Whether it's the Hanover Theatre for the Performing Arts, DCU Center, the Jean McDonough Arts Center (JMAC), Mercantile Center, and the Worcester Common, to name a few, there's a little bit of something for pretty much everyone in this gorgeous downtown district.
Walking through the area, you'll stumble across art galleries, specialty shops, historical landmarks, beautiful modern and historic architecture, and a massage array of places to grab a bite to eat or a drink. It's the beating heart, the city center of the state's second-largest population center outside of Boston. There's sure to be something worthwhile to do while you're there!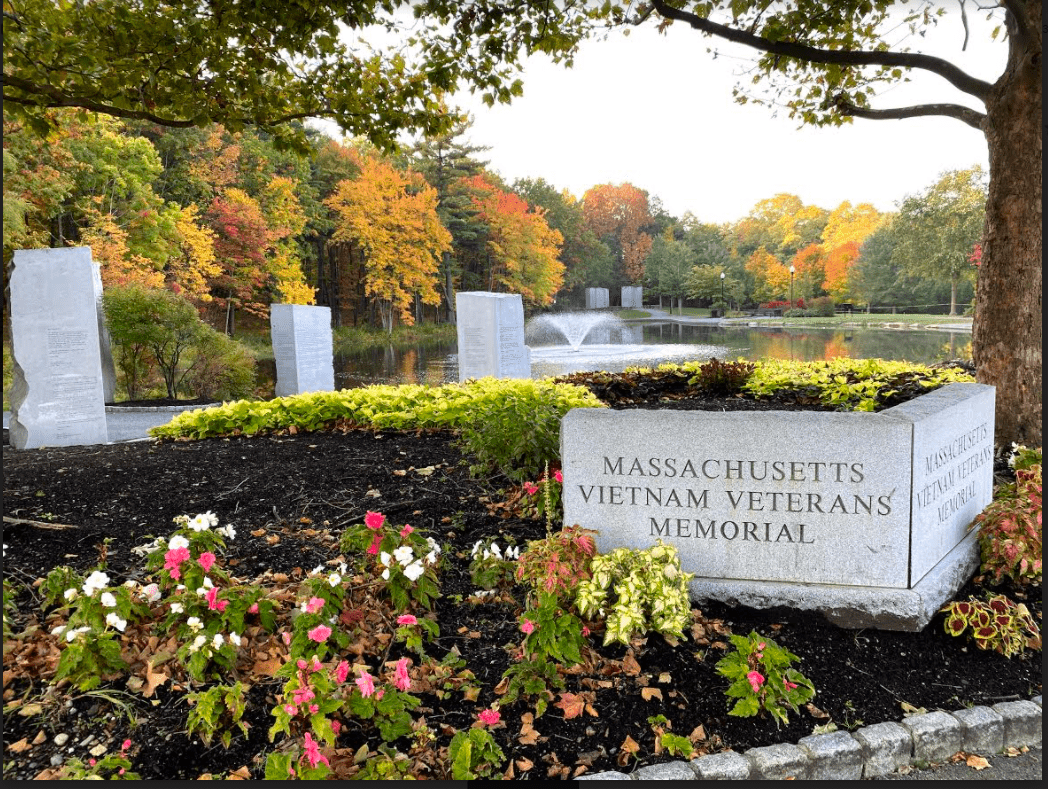 Source: Park Spirit
Sitting on four beautiful green acres full of beautiful, fragrant flowers and strong, tall trees perfect for quiet introspection and paying respects, the Massachusetts Vietnam Veterans Memorial is a must-see for visitors to Worcester.
Standing as a testament to the sacrifice the troops made in keeping their country safe between 1955 and 1975, the entrance to the memorial site is carved with the text of 13 letters sent home from active-duty service members and the exit with the names of all of those that died in alphabetical order. The beautiful granite structures are a site to behold, perfect for honoring the sacrifices of those who served. On top of the veterans memorial, the complex also plays host to the Vietnam dog Memorial, explicitly honoring the sacrifice and service of around 4,000 dogs.
A sad and beautiful site to visit; we highly recommend visiting the site and paying your respects to those brave enough to have taken part.
What to do in worcester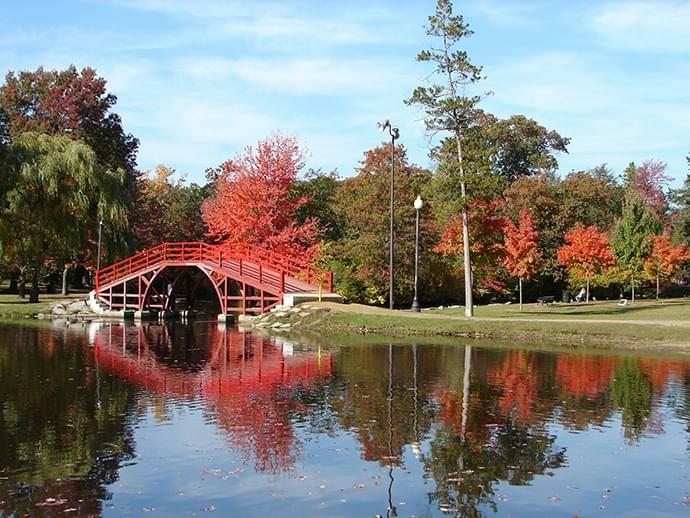 Source: Discover Central MA
If you're on the hunt for an affordable, accessible, and beautiful place to spend an afternoon, then it's hard to go wrong with Elm Park.
Established back in 1854, staking its claim as one of the very first public parks in the entire country, Elm Park is packed full of well-manicured pathways for walking, riding, and running, safe and secure swings, slides, and playground areas for kids and families, and even a handicap-friendly bridge designed by local high school and college students.
Getting outside and walking around in the lovely Northeast can be refreshing, great for overall health, and a fantastic way of stretching your legs and getting some much-needed fresh air. And on top of that, it's free of charge and open for anyone to enjoy.
Recently coming off a fresh $4 million renovation to improve the park, Elm Park is free to visit and a fantastic place to take a walk, relax, or entertain the whole family! Elm Park is an excellent option for those on the hunt for a budget-friendly way to relax, get some exercise and fresh air, or enjoy the great outdoors.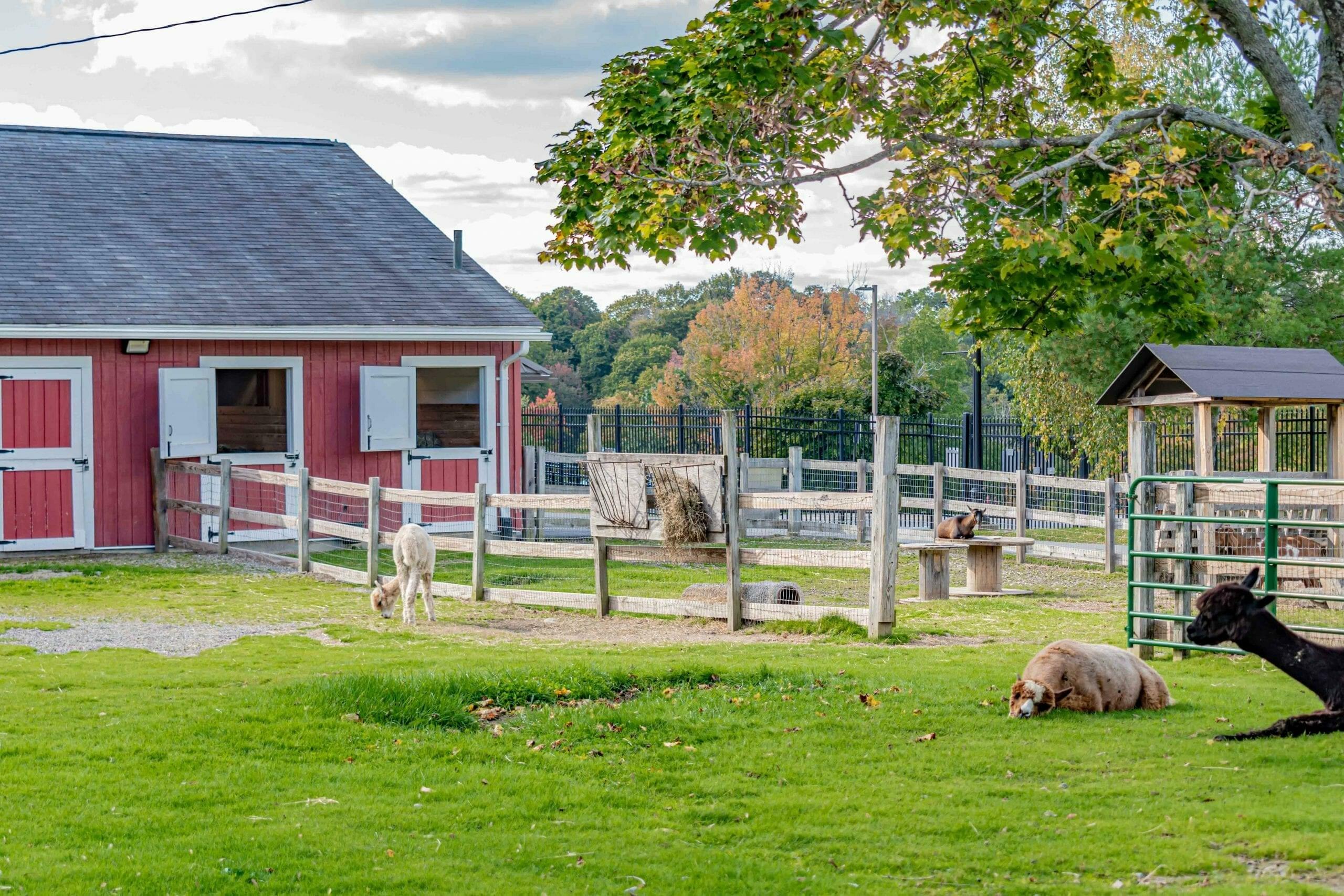 Source: Green Hill Park Coalition
Not only is this little petting zoo full of cute creatures like chickens, ducks, peacocks, sheep, goats, llamas, goats, and pigs, but it's located in the heart of the gorgeous Green Hill Park. And for those who love animals or are looking to entertain their kids, it's a must-see attraction.
Built into the parking structure, attached to handicap-friendly walkways, and surrounded by beautiful, fragrant flowers, it is a sight worth seeing for a chance to interact with some of the friendly animals scattered about.
Open to the public and free of charge, visiting the animals at Green Hill Park should be high on your priority list if you're an animal lover or looking to keep the kids entertained for a bit without breaking the bank in the process!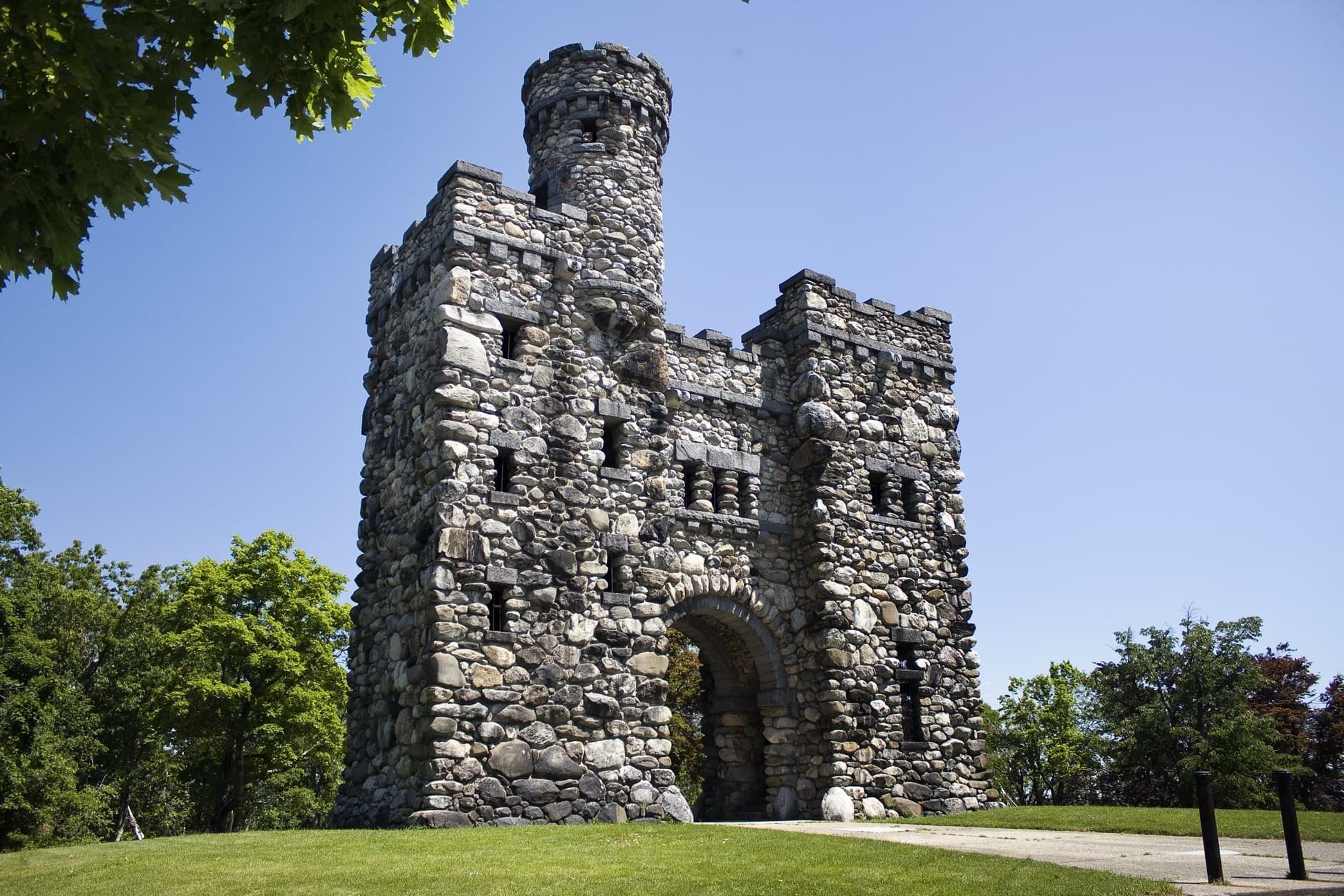 Source: Wikimedia
One of Worcester's many historical monuments, structures, and buildings, the Bancroft Tower stands out as a testament to just how old and historical the town truly is.
Built by famous philanthropist Stephen Salisbury in memory of his friend George Bancroft, the founder of Annapolis Naval Academy and former Secretary of the Navy, this 56-foot high structure built in traditional neo-medieval style looks like you ripped a castle out of the English countryside and dropped it in Worcester.
Great for photo opportunities and free to visit and enjoy, the Bancroft Tower is great for those with an appreciation and love of history. Built with natural stones and situated in a quiet, peaceful neighborhood that provides a sense of peaceful relaxation while visiting, The Bancroft Tower is a testament to a great man who did great things for the country. It's well worth a visit and snaps a few pictures in the process!
Where to Buy Marijuana in worcester

Source: Campfire Cannabis
Family-owned and operated, Campfire Cannabis is by far our top choice when it comes to adult-use cannabis retail shops in all of Worcester. Located right off Route 12, just north of Worcester proper and off of I-190, they're the obvious choice for stocking up on your way into town.
Their friendly staff of well-trained expert budtenders are helpful and accommodating. They are dedicated to getting customers anything they want from their massive menu that can help ignite your next great adventure. Whether it's cannabis-infused beverages from top brands like Levia, Cann, or Endless Coast, pre-roll bundles to help you stock up and save some money in the process, or their massive selection of cannabis flower, vapes, concentrates, edibles, tinctures, topicals, and smoking accessories, Campfire Cannabis is sure to have something for everyone!
Open from 8 a.m. to 9 p.m. Monday thru Saturday and 8 a.m. to 8 p.m. on Sundays. We highly recommend visiting them if you're on the hunt for some top-notch cannabis products during your time in Worcester. Simply put, they're one of the best dispensaries around Worcester, and they're well worth stopping by and stocking up during your time in central Massachusetts!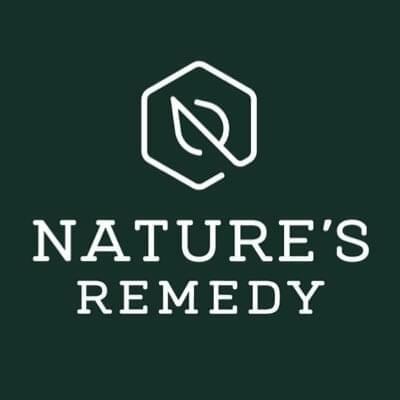 Source: Nature's Remedy
If you're looking for a premiere cannabis experience in the Bay State, visiting a Nature's Remedy dispensary is a must for folks spending their free time in Worcester. Serving both medical patients and recreational buyers, Nature's Remedy has dedicated itself to redefining what it means to be a cannabis consumer.
Passionate about customer service and committed to providing their patients and recreational buyers with some of Massachusett's best quality cannabis products, they're a top-notch option for the patient or recreational buyer looking for some of the best.
From their team of knowledgeable and helpful budtenders and employees to their massive selection of cannabis flower, pre-rolled joints, disposable vapes, and carts, powerful, potent concentrates, discrete edibles, easy-to-dose tinctures and topicals, and smoking accessories like water pipes, rolling papers, and vape batteries, they've got a wide range of options for pretty much everyone who steps through the door.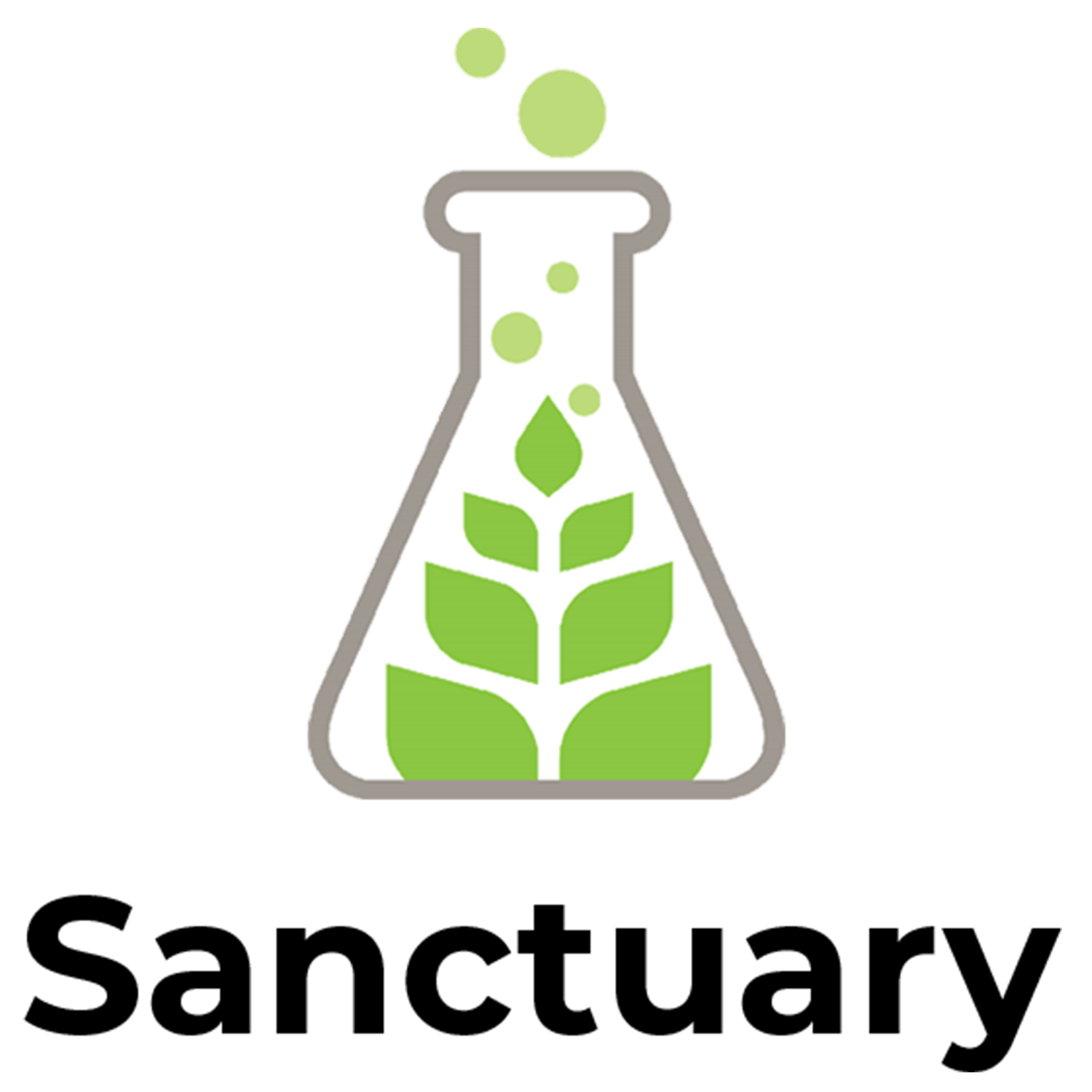 Source: Sanctuary - Gardner
Located right off of Mass Route 2, Sanctuary is a staple for those seeking some legal cannabis in Central Massachusetts. Offering sales to medical patients and recreational buyers, they have a little bit of something for almost everyone!
On top of their accessibility, Sanctuary dispensaries are dedicated to providing the very best for their patients and recreational buyers. Their mission is simple: To provide the highest quality organic medicine, service, education, and experience to qualified medical marijuana patients in Massachusetts, serving the patients of the greater Worcester area.
Their friendly and knowledgeable staff are ready to assist you in finding the best medical marijuana products that suit your needs. Whether you're on the hunt for top-notch cannabis flower, convenient pre-rolled joints, disposable vapes and carts, powerful, potent concentrates, discrete edibles, easy-to-dose tinctures and topicals, and smoking accessories like water pipes, rolling papers, and vape batteries, they're sure to have something for everyone!
Their love and passion for both the community they serve and the cannabis they provide are present in the overall quality of their products, all for the goal of improving the overall wellness of their patients and recreational buyers. No matter what you're dealing with or looking to pick up, you can rest assured you'll be able to find it after a trip to a top-notch Sanctuary dispensary!

Where to Shop / Arts in worcester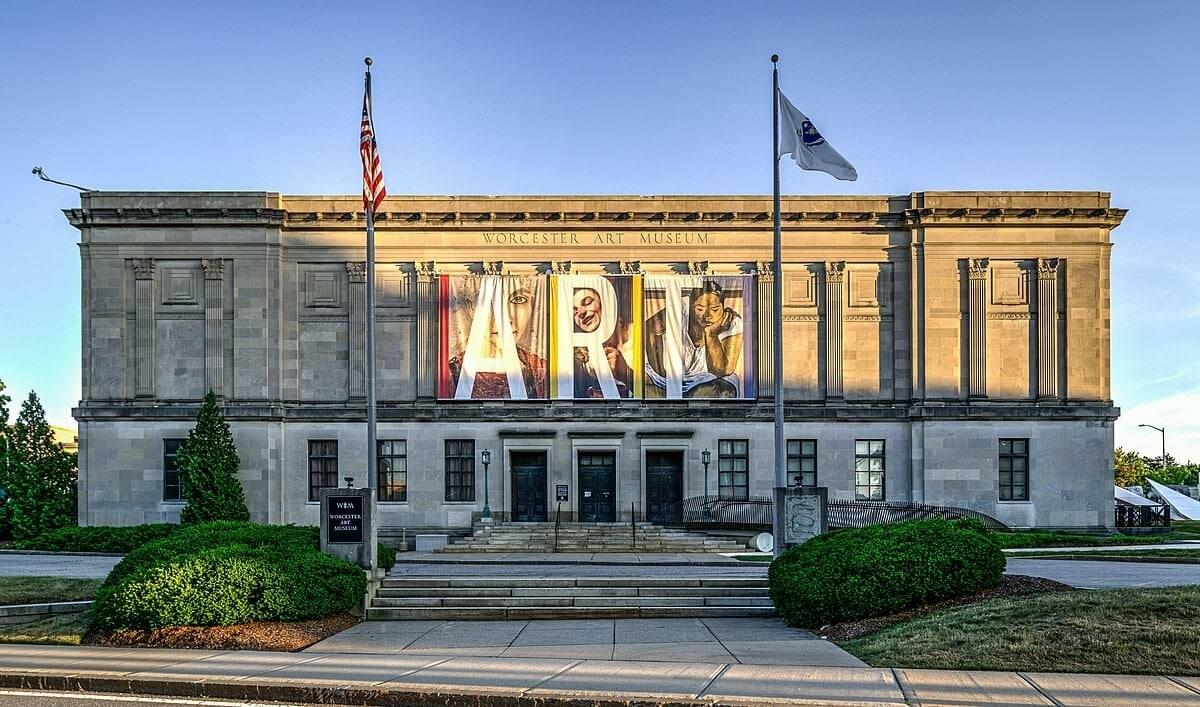 Source: Wikimedia
Home to more than 35,000 spectacular, jaw-dropping works of historical and modern art, the Worcester Art Museum is a must for those who love art, culture, and history while away from home.
Showcasing a wide range of cultures, styles, and periods by some of the best artists in those genres in their galleries, the Art Museum's massive array of exhibits is a sight to behold. A great option to either beat the summer heat or escape the frigid Northeastern climate in the winter months, the Worcester Art Museum is an excellent option for tourists and visitors all year round.
Whether it's a collection of silver once owned by Paul Revere, the armor gallery full of battle-ready suits of armor, or a beautiful mosaic display on the museum's Renaissance Court floor, there's a little bit of something for pretty much everyone here. They even offer workshops and classes for those looking to expand their knowledge and have a constantly rotating array of fantastic exhibits to take in and enjoy all year.
Open Wednesday to Sunday from 10 a.m. to 4 p.m., and adult tickets for admission cost only $18 per person. The Worcester Art Museum is a fantastic and worthwhile resource for those who love art or are just looking for an exciting and affordable thing to do between trips to a quality Worcester dispensary!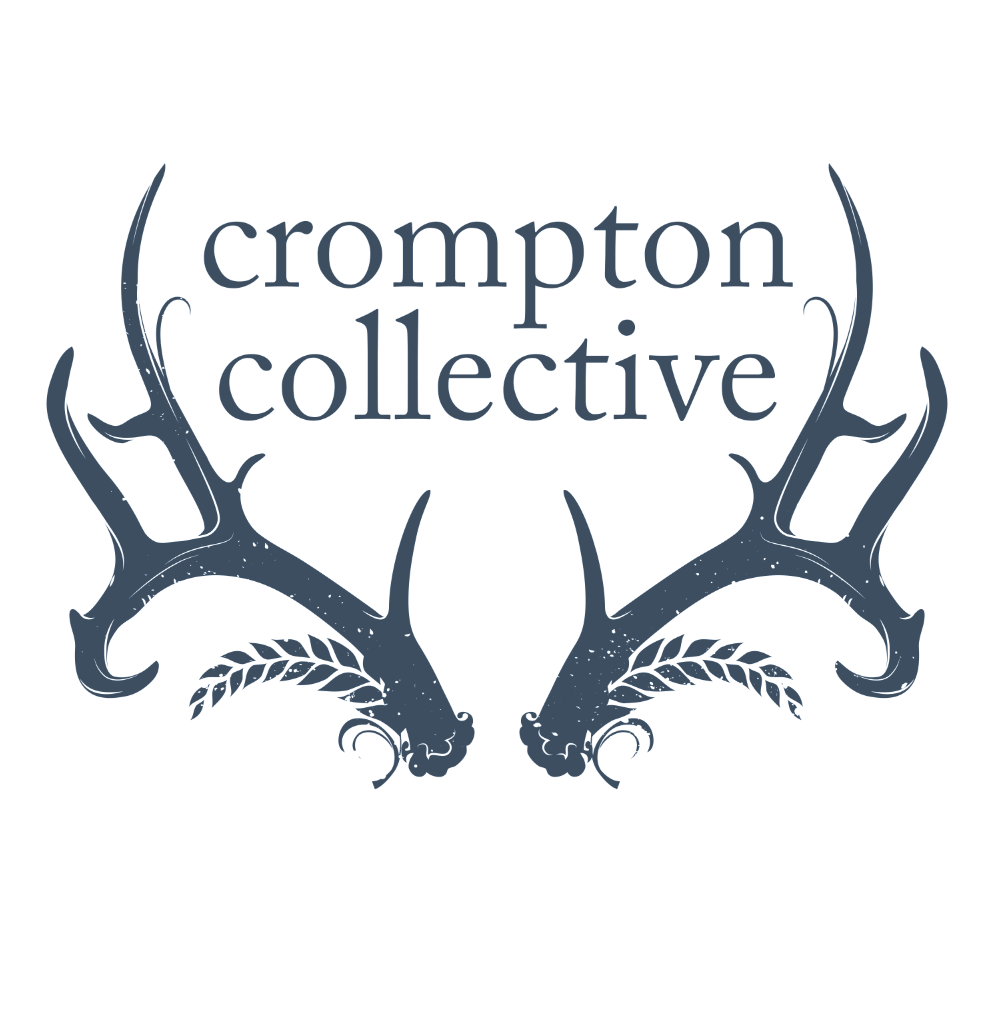 Source: Crompton Collective
For those looking to splash the cash in support of local businesses, there's no better place to do it than at the Crompton Collective!
Designed to accentuate and celebrate Worcester's independent creators and history of hand-crafted artistry, the Collective is a fantastic resource for those on the hunt for anything from handmade antique replicas to fresh baked culinary goodies that have anyone's mouth-watering.
Whether you visit the Collective's Canal District Farmer's Market for some fresh veggies and produce or the Birch Bread Tree Company for a bite to eat or a fresh loaf of newly baked bread, it's hard to go wrong with treating the Crompton Collective like the showcase of small, local business that it is!
A great place to support local businesses and ensure your hard-earned money is being funneled directly back into the community rather than into the pockets of giant multi-national corporations and conglomerates, they're a great way to support local businesses of a rough last few years.
Whether you're on the hunt for a bite to eat or the next knick-knack to furnish your home, there's a little bit of something for pretty much everyone at the Crompton Collective!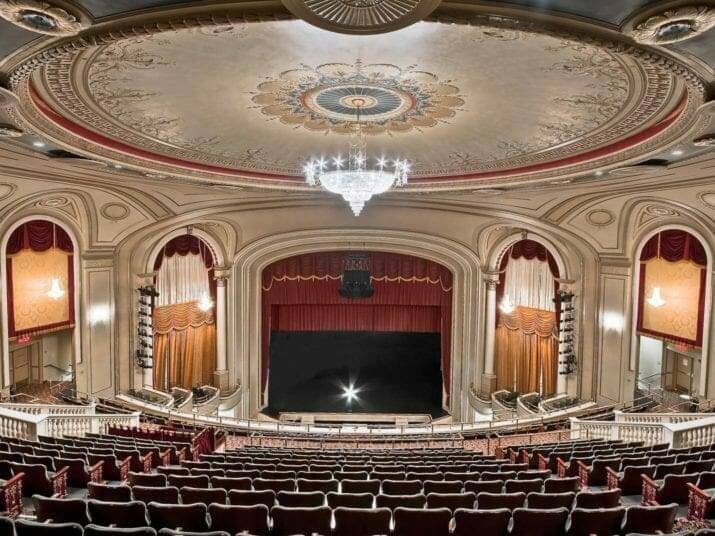 Source: Hanover Theatre
If you are looking for the hub of the performing arts in the Worcester area, look no further than the beautiful and historic Hanover Theatre.
Initially erected in 1904 and dubbed the Franklin Street Theatre, the site played host to a massive array of performing arts shows over its time in operation. From showing silent films to burlesque shows and traveling Broadway performances, it was the one-stop hub for anything exciting and captivating coming to town in Worcester. New ownership even took over the theatre in 1912, adding a breathtaking two-story lobby complete with marble columns, mirrored walls, a massive, glittering chandelier, and a grand staircase to further build the theater's reputation.
Today, the Theatre still stands as a testament to the performance arts and can hold up to 2,300 folks at a time. Offering touring modern Broadway shows, concerts, and tours, the Theatre is an option all year long. As long as you're willing to pay for the tickets, a show at the theatre is sure to be a good time for everyone involved!
Where to Eat in worcester

Source: Lou Roc's Diner
There are few things more quintessentially American than a diner. From their down-home approach to food, dirt-cheap prices, or top-notch, attentive customer service, no matter where you go in this country, you can find a quality diner. Worcester is no exception to that long-standing rule of thumb!
Lou Roc's Diner is a delicious, sit-down Americana-style diner that serves all the standard diner fare you'd ever need. Not only are they one of the best diners in the area, but they're also one of the best restaurants in Worcester. They're the place that makes you feel connected to the community by going in, sitting down, and grabbing a bite to eat among locals.
They're a can't-miss option any time of the day, no matter what you're looking for, and their prices won't break the bank in the process. They're hard to beat for an affordable, authentic, and delicious bite to eat!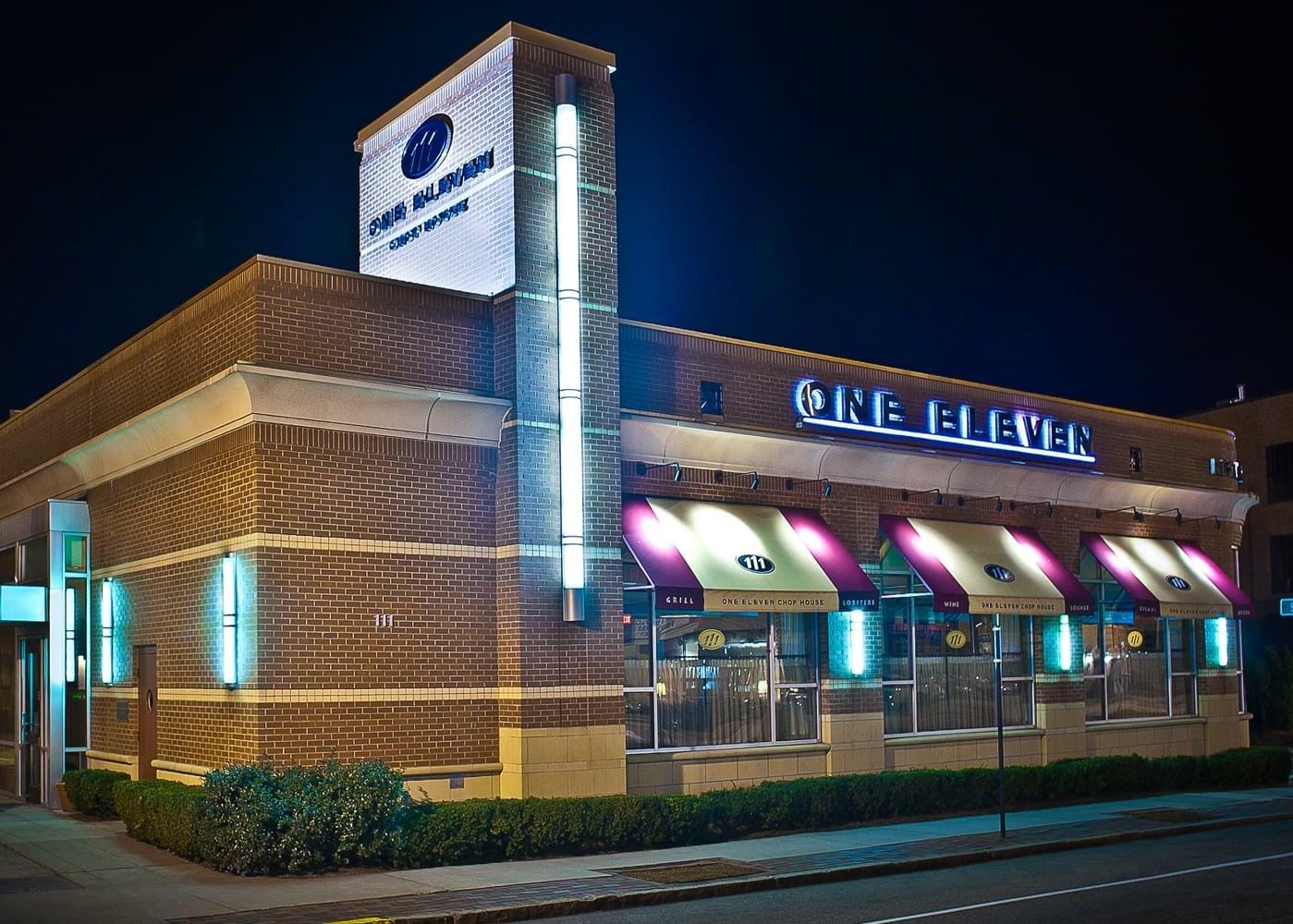 Source: 111 Chop House
If you're looking for a more upscale dining experience, then it's hard to go wrong with Worcester's top option for perfectly aged steak, 111 Chop House.
From its gorgeous wood-paneled interior to its vintage art posters, open kitchen, and scenic bar, 111 Chop House is a classic steakhouse with a modern, upscale vibe. Taking the best of classic steakhouses in places like New York, Kansas City, and Las Vegas, this place is one of the best places to grab an upscale bite to eat in Worcester.
From the expert waitstaff providing top-notch customer service to the menu full of some of the finest cuts of meat to pair with the perfect glass of wine, craft beer, or mixed drink to wet your whistle, there's a good reason why 111 Chop House is consistently rated as one of the finest dining experiences in all of Worcester.
If you're looking to go all out for a refined, upscale dining experience that truly is one of the best that Worcester has to offer, then 111 Chop House should be at the top of your to-do list the evenings you're in Worcester. Just make sure to make reservations well in advance!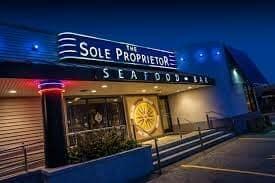 Source: Mass Live
Visiting the Bay State without getting some seafood would be like going to New York City without grabbing a pizza or heading to Italy and not eating Italian. It's just not something you do! That's why The Sole Proprietor is a must-visit option for those spending their time in Worcester.
A long-standing staple in the Worcester community, this fresh seafood heaven offers selections so fresh you'll think you're on the waterfront, not in central Mass. Whether you're a fan of crabcakes, lobster, salmon, or a nice whitefish in a tasty sauce, their menu has an offering perfect for you! And if you're feeling adventurous and want to opt for something like sushi or oysters, they've also covered you!
The Sole has been a staple of Worcester for more than 40 years now, always providing its visitors with fresh, delicious, and fabulous food. It's the place to see and be seen in Worcester. Whether you're looking for a fun night out full of laughter and drinks or an intimate, romantic dinner for two on a special night, the Sole Proprietor is a fantastic option for a bite to eat in Worcester!