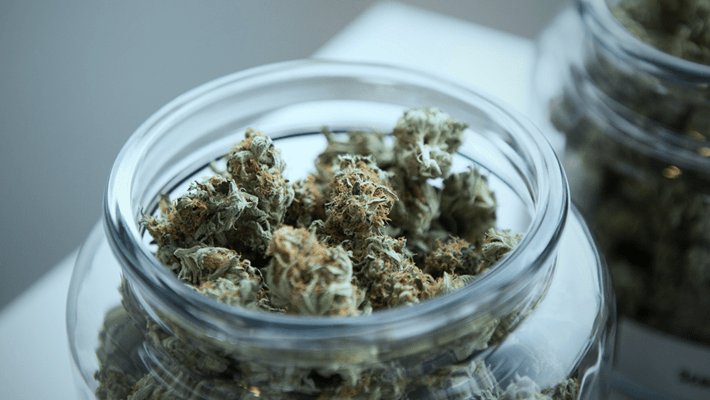 Top Celebrity Cannabis Brands to Try
In today's times, cannabis is one of the hottest products on the market with sales breaking records each day. Cannabis brands are slowly breaking down long-held barriers and everyone is looking to cash in. Of the now numerous popular marijuana brands, many of those have celebrity involvement. The celebrity cannabis brands may be what takes the industry to the next level, as people love seeing a familiar face on their favorite products. Here's a look at the 7 celebrity weed brands that are worth the smoke.
A Growing Cannabis Industry

The weed industry isn't slowing down anytime soon, and it's been stronger than ever throughout COVID-19. With two-thirds of Americans pushing for federal legalization and with several politicians looking to enact that change, it could be on track to create 1 million jobs by 2025. Currently, there are 11 states where cannabis legal for recreational use and 33 states with legalized medicinal marijuana. The positives from the cannabis community are plentiful, from the ample job opportunities created within the industry to saving the taxpayer billions of dollars each year.
Top Celebrity Marijuana Brands
Willie's Reserve
This famous musician, one of the most famous potheads, topped the rock and country chart for decades. Willie Nelson is looking to give back to his beloved community through the creation of his cannabis brand in 2015. Willie's Reserve declares his love for cannabis culture with the mantra of "my stash is your stash". Willie has been quoted saying, "I've bought so much, it's time to start selling it back." The company has just about everything a stoner would want - including accessories, flower, vape and a variety of edibles ranging from milk chocolates to infused espresso beans. You can find these products at all dispensaries across the West Coast and in Colorado. Willie has been involved in NORML, or the National Organization for the Reform of Marijuana Laws, for decades, which only shows that cannabis has been an integral part of his identity and he isn't just looking to cash in.
Khalifa Kush

Khalifa Kush, also known as KK, is a strain developed by the Pittsburgh rapper, Wiz Khalifa. It is an indica-dominant strain and is a descendant of the ultra-popular strain OG Kush. The actual known genetics are kept under lock and key by Khalifa due to the high THC levels, regularly testing between 26 and 29 percent THC. Khalifa Kush creates relaxation and creativity, and Khalifa especially enjoys this strain during a wake and bake. You can currently find this ultra-popular strain throughout Nevada and Arizona.
Mike Tyson
Mike Tyson, another one of the famous people who smoke weed, has said he smokes nearly $40,000 worth a month. With that enthusiasm, Tyson has created Tyson Ranch, a cannabis haven. The 400+ acre ranch in southern California is where he grows several high-grade marijuana products. Besides a growing operation, Tyson hopes to create a resort that will boast a hotel, spa and a lazy river. Looking to build an empire within the marijuana industry, he hopes to assist people in getting away from opioid addiction through the therapeutic uses of cannabis. The Tyson Ranch is looking to break down the stigmas and revolutionize the industry, making it accessible and understood by all. Tyson Ranch products are available throughout California and most of Nevada.
John Legend

This EGOT winner has been a longtime supporter of the marijuana community and has invested his time in the CBD space. In 2019 John Legend created a brand partnership with Plus Products Inc. and is promoting the edible gummies line. The gummies are 50mg each that includes the flavors of blueberry, grapefruit and blackberry tea with each flavor serving the purpose of balance, uplifting energy and sleep respectively. Legend backs this company due to the family-centric values and emphasis on science, delivering high-quality products where regulation of CBD can be lacking and inconsistent. These products are accessible online, as there is no THC present.
Jay-Z
There isn't much that this rapper can't do, as he officially joined the cannabis industry in 2019 as the Chief Brand Strategist for one of California's weed brands, Caliva.Jay-Z will primarily focus on the creative direction as well as outreach efforts. Jay-Z has many social issues he is always wanting to tackle as he is a known philanthropist, and this venture will be no different. Jay-Z hopes to confront some issues facing marijuana today, as he will be involved in outreach programs such as job training, advocacy and workforce training for those once incarcerated due to marijuana, as a consequence from the War on Drugs. Caliva products around found by pickup or delivery in California and they offer flower, vapes, extracts, edibles and pre-rolls.
Chelsea Handler

Chelsea Handler has recently credited weed to changing her life, and she has joined forces with the brand NorCal Cannabis Company of San Francisco to aid others in doing the same. In 2016 she found herself anxious as a result of the election and found herself turning to alcohol until she rediscovered cannabis. She has created a line of edible gummies, chocolates and pre-rolls, and you can find her products in licensed dispensaries across California. Handler's goal is to bring women to the market and show them that cannabis can be a force for good, specifically for women who have never tried it or who haven't experienced it in years. Handler believes that with the continuing legalization it has brought the education of weed to the forefront now that there is a new level of accessibility.
Megan Rapinoe
Celebrity CBD brands are in full force, as the likes of Seth Rogen, Martha Stewart, Kourtney Kardashian and Montell Williams are all on the train. Megan Rapinoe, a U.S. gold medalist and member of the U.S. Women's soccer team, has joined forces with a business partner that is close to her heart. Her twin sister, Rachael, is the CEO of the cannabis company Mendi, which has been created to ease athlete pains. Even though most of the world has embraced cannabis, professional sports leagues have been to slow to adapt to these products. Mendi sells three products which feature hemp derived CBD- a salve stick, gel caps, tinctures and gummies. Megan is an advisor and strategic partner to the brand, who has incorporated these CBD products into her recovery programs for years.
What are some of your favorite celebrity cannabis brands or involvement? Let us know in the comments below!