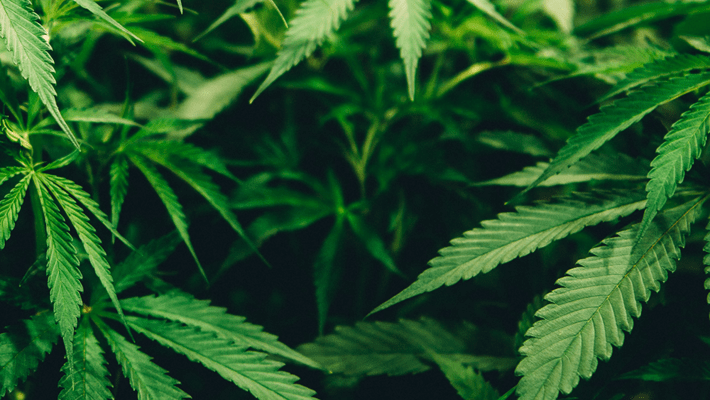 Where to Find Cannabis Social Lounges
While more states continue to legalize marijuana, it will likely remain illegal to smoke in public across the US. While we're used to this with alcohol, it's not quite the same with weed since there are no "bars" for marijuana use. So, if you find yourself unable to smoke at home, there's rarely anywhere to safely, legally smoke. This is where cannabis social lounges come into play.
Legal Marijuana in the United States
As of right now, there are 35 states with legalized medical marijuana and 17 states with legalized recreational marijuana (plus Washington, D.C.). The most recent wave of legalizations was in November 2020, when Arizona, Montana and New Jersey legalized recreational weed, Mississippi legalized medical weed and South Dakota became the first state to legalize medical and recreational at the same time. Since that wave, Virginia and New York have already legalized in 2021. Needless to say, cannabis in America is changing quickly as more states legalize and the popular opinion continues to favor full-out legalization.
Smoking Marijuana in Public

It is illegal in every state to consume marijuana in public and illegal in almost every state to even consume marijuana within sight of the public. While places like restaurants or on the streets are more obvious, here are the most common places "in public" covers that some people might not consider:
Any form of vehicle (private or public)
State parks and forests
National parks and forests
Beaches and city parks
You must also have a property owner's consent if you are on private property that does not belong to you, including an Airbnb, hotel room or any rented housing such as an apartment. This means that, in most states, it is simply illegal to smoke anywhere outside of a single-family home. This is where the cannabis lounge comes into play as a safe, legal space to smoke weed. To find more state-specific laws, head to your state FAQ section on Where's Weed.
What is a Cannabis Social Lounge?
A cannabis social lounge is, more or less, a "weed bar." You might also hear people simply call it a "cannabis lounge," "smoke lounge," or "cannabis consumption lounge." These lounges vary widely in style and weed options, but the idea is generally the same. You'll usually find a few places to sit with friends for a shared smoking experience, much like the layout of a bar or coffee shop. Depending on the lounge, you may be able to rent bongs and other equipment and choose from a diverse menu of items, usually ranging from edibles to dabs, pipes and bongs. Of course, unlike regular bars, a weed bar is a lot harder to find and comes with a lot more red tape.
Where are Cannabis Social Lounges Legal?

We wish finding a cannabis lounge was as simple as typing "smoking lounge near me," but this is unfortunately not often the case. There are only several states that currently have smoking lounges:
Colorado
California
Oregon
Massachusetts
All other states, even if marijuana is fully legalized, do not currently allow cannabis lounges. And, amongst these four states, there are very different rules and regulations surrounding their weed lounge policies. So, even in these states, you're not always going to get a good answer for "where is a 420 lounge near me?" For example, while Massachusetts and Oregon technically do not allow cannabis lounges, some workarounds make it possible for certain businesses to operate in a privately zoned location.
Colorado allows for cannabis lounges, but some regulations get in the way of many businesses opening up and you're likely only going to find any in Colorado Springs and Denver. California has the most lenient regulations surrounding marijuana lounges. For example, you can find what is commonly referred to as a dispensary lounge, which is a cannabis lounge attached to and operated by a dispensary. However, most cities in California do not allow cannabis lounges - you are most likely to find them in San Francisco, Los Angeles and Oakland. So, while it's hard to find a good cannabis lounge, we do have a few in the US that rank above the rest:
One of Oregon's few cannabis lounges, this incredible joint is located in Oregon City. To operate in a state that technically doesn't allow cannabis lounges, it's a membership-based social club with a small fee. Once you're in, you can chill and smoke weed, play pool or relax at the bar. This place feels like a taproom in all the right ways and we highly suggest you give them a visit when in town.
Located in Denver, The Coffee Joint made history as Denver's first legal cannabis lounge. Founded in 2018, this place has been serving up coffee and weed in an intimate space that feels like any other hipster coffee shop. Of course, it's very different. Stop in to enjoy a large variety of THC treats and to learn more about cannabis culture because the only thing this place does better than social smoking is cannabis education.
A day pass or monthly membership will get you into this exclusive cannabis lounge that's sure to impress. Not only are they an incredibly stylized weed bar, but their also a social club, a music venue and a common purveyor of local arts and other cool events. This is the place to go if you're looking for the ultimate "cannabis culture" experience in a social setting.
Fortunately, mirroring how we feel about marijuana legalization across this country, we are optimistic that cannabis lounges will continue to take root in states where their legal and become legalized in states where they are currently banned. Continue to check back here at Where's Weed for updated information on marijuana lounges and everything else cannabis-related!
While there are far fewer cannabis social lounges than we would hope for, we do want to know if you've been to any and which are your favorites!. Comment below!