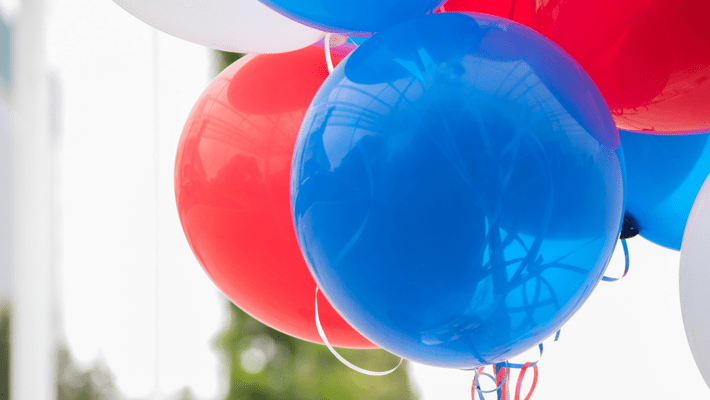 How to Celebrate Memorial Day With Cannabis
Believe it or not, Memorial Day is right around the corner. This is great for a few reasons, as it means that warmer days are just ahead. Hopefully, so is a more relaxed summer in terms of COVID-19 restrictions. Memorial Day is known for cookouts with great food and drinks, but dont you think there is something missing? Its 2021, so why not combine a weed party and a Memorial Day Party into one, fun-filled gathering. Keep reading for the tricks of the trade to bringing these two parties together in harmony.
What Even is a Cannabis Party?

It should go without saying, but these marijuana parties are all about your time with your favorite herb, weed. It is often a dry party, in the sense that there will be no alcohol around, so you can really take in and explore the sensations from the cannabis. Weed parties are a bit of a balancing act. Marijuana is all about a heightening of the senses, so you want to make sure the ambiance and vibe of the party is uplifted and energetic, without being too much all at the same time.
Set Yourself Up for Success
It is definitely a big responsibility to host cannabis parties, as you are setting the tone for everyones experience. As we touched on above, the way your space is decorated and feels will dictate the mood for almost everyone around you, especially once the joints start getting passed around. Make sure to grab some fun decorations and cannabis party favors to get everyone excited.
Invite some of the friends you feel most yourself with, as you are all in for a unique, laughter-filled experience with one another. Whether this is a simple text message or a classy invitation in the mail, you want to make sure your guests know what they are walking into. Traditionally, Memorial Day is a major holiday to booze, so let the people know it is going to be all about toking up instead.
Weed Party Ideas: Music
This may be one of the most important factors of any successful cannabis party. To start the party off on the right foot and achieve the correct ambiance youre after, queue up some tunes to get the party going. Whether that is your favorite Lo-Fi mix, throwback 90s hip-hop and R&B or a melodic deep house mix, make sure its all ready to go. Once youre in the swing of things with your Memorial Day cannabis party and things start to get a bit rowdy, open it up for suggestions.
Weed Party Decorations
Combining Memorial Day with a weed-themed party can make for a sensory overload when it comes to decorations. If this is something you are trying to avoid for the party, pick either Memorial Day or weed-themed party decorations, as these two dont exactly go hand in hand. If youre going to go the weed route, grab some fun weed tablecloths, weed leaf balloons or even some fun cannabis leaf necklaces. Decorate with some disco lights or some trippy wall art to get everyone going.
Weed Party Supplies: Alcohol

For this to be an immersive marijuana event, we recommend having no alcoholic beverages at the party. However, that doesnt mean that you cannot still be creative with the drinks. These days there has been a heavy emphasis on tonics and sparkling beverages. Whether you like Topo Chico, Perrier, kombucha or want to try some of the THC or CBD tonics that are on the market such as Cann and Recess " youre still in for a great time.
Prepare for the Munchies
To host a successful cannabis-themed party, especially around Memorial Day, youre going to want a lot of food. This is where you can really tie in Memorial Day and be heavy on the cookout staples. Find yourself a grill master and have a plethora of burgers and hotdogs to go around, with a few veggie/turkey burgers for those who dont eat meat. Make it a potluck of sorts and have everyone bring their favorite picnic side dish. This could include deviled eggs, pasta salad, potato salad or a decadent dessert.
The Essential Marijuana Provisions

When it comes to the actual marijuana supplies, keep in mind that everyone has a different smoking preference. Make sure you are stocked on rolling papers, a grinder (or two!), your favorite bong, bowl and vape pen. Dont be afraid to utilize your local budtender and grab a recommendation for what strains they feel would be best for a party. If you want to grab some edibles for the party-goers, opting for a low dosage will always be best, so everyone doesnt end up on the couch for the remainder of the party.
Weed Party Games
This is where the host can take the party to the next level. Remember to play into the impending giddiness that your guests will have once you all start to light up and grab games such as the What Do You Meme? Stoner Pack or the Cards Against Humanity Weed Pack for some fun conversation starters. If you arent looking to spend too much money, grab some large poster boards and have an arts and crafts station of sorts. Or, if you want to be outside in true Memorial Day fashion, bring back the classic activities and do a wheel barrel race or an egg toss. You are in for some stoned laughs to follow.
One Last Thing
Every great party is going to end with some favors, so dont forget this crucial last step. It doesnt need to be anything fancy or expensive, so dont be afraid to get creative with this idea! If youre a DIY-extraordinaire, consider throwing in a homemade, bedazzled roach clip or lighter. Picking up an assortment of candies is always an easy route, as well, to satisfy the sweet tooth munchies cravings of your guests as they depart for the night.
Have you ever hosted or attended a weed-themed party? What did you like about them? Any tips on how they could be better? Let us know below.