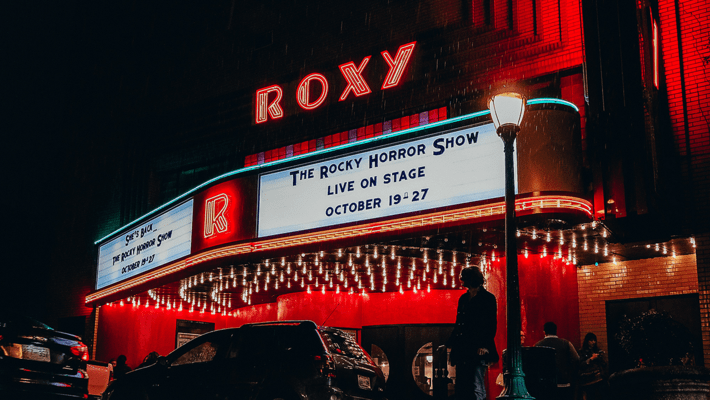 Top 6 Halloween Movies to Watch High
No holiday has the potential for laughs and shrieks alike as Halloween does, that annual fall tradition of dressing up in the funny, the revealing or the outrageous. Halloween subculture is particularly dear to stoners, with its parties, creativity, candy and movies being right up everyone's alley. Here are some of the best movies to watch on Halloween once you've got a great buzz going.
Trick or Treat
Nightmare on Elm Street

Recommended pairing: a Starburst sativa: one of the best weed strains to pull you into each dream, with a high CBD level for immersion.
Of all the best Halloween movies of all time, perhaps none is more fitting than the greatest horror movie of all time, Nightmare on Elm Street. It may have been years since you first saw it, or perhaps you never saw it at all, or only saw its (fairly lousy) sequels. The original movie had a sharp psychological edge to it and was chock full of veteran actors who knew how to command a scene and succeeded at always leaving you unsettled after every scene. On top of all that, it was even the first installment of Johnny Depp's acting career, all the way back when.
Scary Movie

Recommended pairing: a Super Lemon Haze, one of the best cannabis strains that leaves you laughing until you can barely breathe because of the stellar 21% THC rate.
Spoof movies are a great choice for any cannabis-themed holiday. Of all the great spoof movies ever made, Scary Movie is considered one of the very best Halloween movies because of how it hits on just about every joke. The ridiculous pantomime of every slasher movie ever, Scary Movie mocks every blockbuster of the 1970s to the 90s that depended on blood and jump scares. Its jokes still hold up well, in part because it speaks to the cliches and natures of most mass-produced movies.
Hocus Pocus

Recommended pairing: a Purple Kush cannabis strain whose frosty trichomes are strong enough to make you think the acting is good.
If you miss the 90s, just fire up the best Halloween movies on Amazon Prime and click your way to Hocus Pocus. The story of witches in Salem who are revived after a few centuries, Hocus Pocus has made its way into the "so bad its good" category of films and deserves to be seen, and mocked, while high as a cloud. Relive the jean jackets, the kids biking to school, and the neon lights that characterized the Clinton Administration, along with the terrible puns and the protagonist's little sister constantly telling the world that he can't get laid.
Happy Halloween, Scooby-Doo

Recommended pairing: an Armageddon Skunk, a hybrid in the sativa vs indica battle with enough power for both fanbases.
There's a long list of the best Halloween movies to watch on Hulu, with options for old and young alike. One that's sure to please both crowds is Happy Halloween, Scooby-Doo, an animated take on the gang's adventures and misadventures. At 80 minutes, it's great for kids and adults alike, featuring Scooby, Shaggy, Vilma, Daphne and Fred's attempts to discover why Halloween jack-o-lanterns are leaking a mysterious ooze about town. Did someone almost get away with it, if not for these meddling kids? Watch the movie to find out!
Jumanji

Recommended pairing: a Northern Lights with piney flavor and high CBD content, which will kick in by the time the movie gets to the fantastical.
One of the great kid's stories with a dark twist, Jumanji isn't strictly a Halloween movie but is a great adventure saga that contains all the frights, laughs, and dramatic turns you want from Halloween-themed movies. Jumanji appeals to everything about Halloween: danger, transformation and perils around each step. It also has Robin Williams at his zany best, able to convince you that he's spent the last three decades in the jungle.
The Mitchells vs. The Machines

Recommended pairing: a Bubba Kush that blends together two different strains of weed for a sativa vs indica success story.
If you are looking for the best Halloween movies to watch on Netflix, it's hard to do better than the heartwarming Mitchells vs. Machines. Outwardly silly, inwardly charming, this movie is the story of a semi-dysfunctional family duking it out against robots intent on ruling the world. You may laugh, you may cry, you may feel like you need to take a family vacation together to create your own adventure, but you're sure to enjoy it, especially if you have some good bud to go with it.
What are your favorite movies to watch come Halloween? Do you like to throw watch parties with friends? Are there any cannabis strains that you think do well to improve the quality of some movies? Let us know in the comments below!