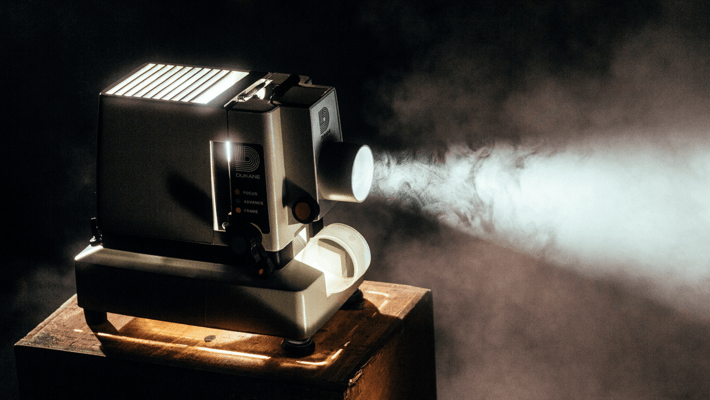 Top 5 New Movies to Watch High
As the movie industry revives from its year-long slumber and begins to roll out the newest generation of films, it's time to take a moment to think about which are the best movies to watch high. After all, all movies get a new sheen when watched while high: a classic like "Dr. Zhivago" can pull you in deeper, while a brainless comedy like "Meet the Spartans" does a lot better pulling its weight and making you laugh. Here are some of the best new movies to watch with a bit (or a lot) of bud on your side.
Silver Bud, Silver Screen
Best New Movies to Watch While Stoned
The Stowaway
Recommended pairing: a Starburst sativa to blast you off into the skies.
Traveling through space is easily the most "stoner" of all stoner movies since pot sparks our imagination in ways that few other substances do. The Stowaway is the story of a voyage to Mars, in the near future when such feats are possible. As the name suggests, it involves a character who is on the spaceship without permission and the difficult decisions that each crew member must make as they debate how to deal with this change in their mission and their ethical calculus.
Shang-Chi and the Legend of the Ten Rings
Recommended pairing: a Super Lemon Haze with enough sourness to make your mind pucker.
No film franchise does adventure quite as well as Marvel's cinematic universe, and the next installment in the massively successful comic book juggernaut is Shang-Chi and the Legend of the Ten Rings. A story of a martial-arts master who is drawn into the Ten Rings criminal organization, this movie features everything we want in the escapist cinema of what to watch when high: beautiful visuals, strong action scenes and punchy dialogue that moves the story along seamlessly.
The Dig
Recommended pairing: a Purple Kush that is strong enough to make you travel through time.
Can a movie that is simple but deep be one of the best movies to watch stoned? The Dig isn't a movie where people are zipping through space or rattling off jokes, but it has a rugged charm that sucks you in so that you don't notice the passing of minutes and hours. The story of a pivotal archaeological find in England, set during the days immediately before World War II, this story is a profound experience whose strength is a good story, good actors and good emotion in each scene.

Dune
Recommended pairing: an Armageddon Skunk that will make your emotions planet-sized.
Without question the most famous science fiction novel of all time, Dune comes to the silver screen for the second, third or fourth time -- depending on who you ask. Considered an unfilmable book, it tells the story of Paul Atreides, son of Duke Leto, who controls the desert world of Arrakis, where a potent spice is by far the most valuable commodity in the universe. A story with many plotlines, themes and allegories, Dune is a massive ambition by director Dennis Villeneuve and a sure candidate for one of the best movies to watch when high.
Jungle Cruise
Recommended pairing: a Love's Oven cookie that will kick in by the time the big monsters emerge.
The late great film critic Roger Ebert famously praised less-than-great adventure films like "Congo" and "Anaconda" because they represent a type of movie simply not made anymore. Traveling to exotic locations is expensive and difficult, so many studios prefer a film shot entirely on set. Jungle Cruise promises to be a new saga into the adventure film genre, based on the Disneyland theme park ride in the same way as the "Pirates of the Caribbean" franchise. With The Rock as the lead actor, you know it will be dumb fun, but there's nothing wrong with dumb fun! Especially when you are high enough to forget that The Rock was ever a professional wrestler. This is surely one of the movies to watch while high that ups the enjoyment value to a new level.
What new movies are coming out that you are looking forward to? Are there any cannabis strains that you think do well to improve the quality of some movies? Let us know in the comments below!