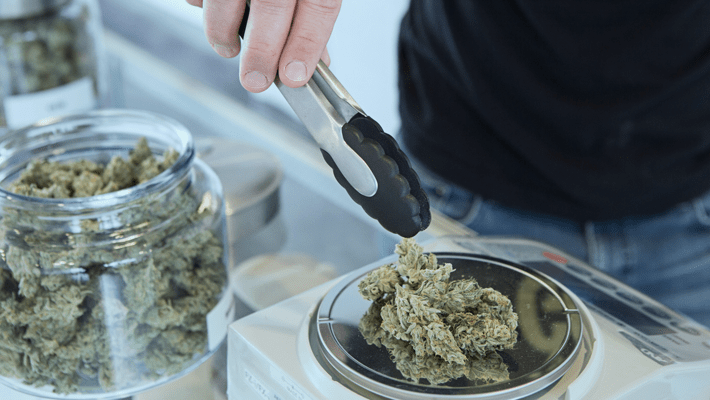 Top 5 Questions to Ask A Budtender
The legal cannabis industry has sure come a long way in these past two decades or so, huh? In the not too distant past, getting access to top-quality cannabis was about as difficult as it was illegal. Before legalization, if you wanted to get your hands on some weed you needed to either risk going to federal prison to grow it yourself or be forced to utilize illegal black market drug dealers to get what you needed. Today, however, things are much, much different. These days, getting some quality medical or recreational cannabis in most states around the country is as simple as stopping by your local dispensary and chatting with one of their budtenders.
But what exactly is a budtender? What is their role in getting quality recreational and medical cannabis to dispensary customers? What do budtenders do exactly? Well, simply put, budtenders are the men and women who get hands-on with the products you're looking to buy, check your ID, medical cards and cash for the order at the checkout counter, and they are also typically will be able to fill you in on the in's and out's of the products you're buying on every trip to the dispensary.
For most people, their interacts with their budtenders are simple, short, and uneventful. For the person looking to get the very most from their medical or recreational cannabis, however, budtenders are an incredible resource. This article is going to break down what questions you can ask your budtenders to get the most bang for your buck, details the things a budtender should do, and give you five helpful questions to ask at a dispensary the next time you go!
Five Questions to Ask Your Budtender

What Do You Recommend?
While it might seem weird to ask your cashier at the grocery store if they recommend any specific type of cereal that they think you'll enjoy before you buy it, that's exactly how you should treat your budtenders.
These professionals aren't just there to scan your orders and take your money. Those folks behind the counter at your local medical and recreational dispensary are experts in the products you're looking to buy. Not only do they get hands-on with the products daily, but they've likely attained at least a basic budtender certification and budtending 101 classes. That means that not only do they know the products they're selling, but they have a deeper knowledge of how they will affect you.
If you're looking for a sativa that's great for microdosing throughout the day without getting you couch-locked and distracted by munchies, then ask them what they recommend! If you're a medical patient looking to ease some nagging chronic pain, ask them which products are best for that!
To get the most out of your trip to the dispensary, treat your budtenders less like cashiers at a grocery store and more like librarians at a library. They know the material, get hands-on with it daily and are there to help you. All you have to do is ask!
How Do I Use This Product?
If you're new to the legal cannabis industry or just haven't touch cannabis in a while, your first trip back to the dispensary can be downright overwhelming. What the heck are cannabis concentrates? How do I use a dab rig? What exactly is in this pre-roll that the dispensary is selling? Well, your budtender can answer all of those questions and more! One of the most important budtender questions you should ask, however, is how exactly do I use this product!
Gone are the days when cannabis was just a little bag of buds sold by some sketchy dude on a street corner for cash. Today, medical and recreational cannabis can come in the form of vapable oils, inhalers, edibles, pills, creams and tinctures, just to name a few.
While there's a variety of different ways to consume cannabis, all of them are pretty much useless if you don't know how to do them. Not only will budtenders be able to tell you how to use the products you're buying, but they'll likely be able to sell you the equipment you'll need to do so especially when it comes to vapes.
How Do I Dose This Product?
Not only is it important that you utilize your budtender to get the right products in the first place, but it's also just as (if not even more) important to get your dosage correct.
If you've ever taken a little bit too much edible, then you understand exactly how important proper dosage can be. Especially when it comes to medical cannabis, getting the right dosage is important for dealing with your symptoms properly. Asking your budtender questions will help you get things right.
Not only will your budtender be able to break down those numbers on your product label, but they'll likely be able to give you their own experience with that product. While everyone is different when it comes to dosage, using your budtender as a helpful resource is never a bad idea!
Is Anything on Sale Today?

While mature recreational markets like California, Colorado and Oregon have had the time to grow and get their prices down for their consumers, newer legal markets have yet to be able to do the same. Medical cannabis in so many places is still expensive, as can getting your medical cannabis card in the first place. Even if your local dispensary isn't offering sales or discounts, it can never hurt to ask! Your budtender is there to help, to act as a resource to you instead of just being a product pusher. They're there to help you however you can, whether it's getting you the right product in the first place or just saving you some money on the back end.
What's Your Favorite Product?
At the end of the day, while cannabis can be deeply personal it's also a community that's built on sharing and comradery. The roots of the legal cannabis industry go back to compassionate people looking to provide pain relief to those struggling the most. So when it comes to talking with your budtender, things are no different!
By asking your budtender questions, you might just discover your new favorite product! You'll never know if you don't ask, however!
What is your favorite question to ask a budtender? Share yours in the comments below!