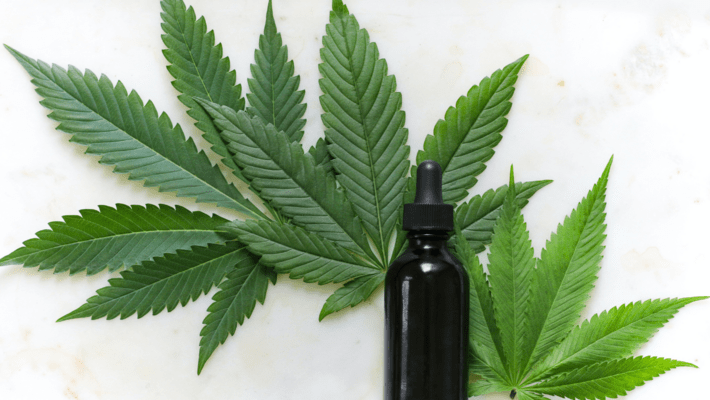 Does Medical Marijuana Help People with Autism?
Over the past decade, cannabis has been used to help alleviate a vast range of conditions. People with autism and their families have also turned to medical cannabis to help alleviate certain medical side effects and symptoms often associated with autism. Let's look at marijuana and autism, CBD and autism, where autism is a qualifier for a medical marijuana card, and what current studies say about medical marijuana and autism.
The Current State of Medical Marijuana in the United States
Marijuana has long been federally illegal. Ever since the Controlled Substance Act of 1970, marijuana has been deemed a Schedule I drug with no medicinal benefits and highly addictive. While marijuana (and medical marijuana) is still federally illegal, there has been a massive wave of state-level legalization over the last several decades. The first state to legalize medical marijuana was California back in 1996. Fast forward 25 years - today, 36 out of 50 states have some form of legal medical marijuana program and more are looking to legalize soon. In comparison, there are 19 states with some form of legal recreational marijuana. Additionally, the general public's opinions about marijuana, specifically medical marijuana, are drastically becoming more accepting. As of 2021, 91% of adults in America say medical marijuana should be federally legal. Marijuana's medicinal applications are being re-evaluated, and new research is beginning to give us a better understanding of what it's capable of.
Where Does Autism Qualify for Medical Marijuana?

To legally take part in a state's medical marijuana program, an individual must qualify based on that state's set list of qualifying conditions. These conditions vary by state. As of 2021, autism is a qualifying condition in 14 states:
Colorado
Delaware
Georgia
Illinois
Iowa
Louisiana
Michigan
Minnesota
Missouri
New Mexico
Pennsylvania
Rhode Island
Texas
Utah

There are an additional 6 states that allow for doctor's to prescribe the use of medical marijuana for "debilitating conditions," under which autism has applied:
California
Florida
Oklahoma
Oregon
Massachusetts
Washington, D.C.
If you or someone you know is looking to use medical marijuana because of autism and do not live in one of the above states, we recommend talking to your medical professional and discussing the reasons you want to consider cannabis - they may be able to help you navigate the other ways you may be eligible for a medical marijuana card. IF you do not live in a state where medical marijuana is legal, you may want to discuss using CBD for autism-related conditions.
What is Autism?
Autism, known fully as "autism spectrum disorder (ASD)," affects 1 in every 54 children in the United States. There is not one specific type of autism; instead, there are many degrees to the condition that often include challenges with social skills, repetitive behaviors, and speech and nonverbal communication. As a spectrum disorder, each individual with autism has a unique set of strengths and weaknesses that stem from the condition. It is also classified as an intellectual and developmental disability because those with autism are affected physically and intellectually. People with autism often experience either cognitive or developmental delays, and there are also an array of associated conditions more commonly present in people with autism. These conditions include epilepsy, trouble sleeping, attention-deficit/hyperactivity disorder (ADHD), anxiety, depression, obsessive-compulsive disorder (OCD), and bipolar disorder. These associated disorders are a primary reason why autism is considered a qualifying condition for medical marijuana in many states.
What We Know About Medical Cannabis and Autism

While there are very few studies that look at cannabis and autism specifically, the few available offer great insight into the connection. One comprehensive study that looked at nearly 200 patients over six months showed improvement in seizure frequency, rage attacks, sleeping, and overall quality of life. The study also found that, over the six months that cannabis was well-tolerated and safe as a treatment. Additionally, cannabis is used to treat many conditions commonly associated with autism. The most recent and telling example is the FDA approval of a CBD drug that helps reduce seizures in people with tuberous sclerosis complex. Similarly, CBD oil and autism-related conditions such as anxiety and depression are thought to have positive correlations. While these initial studies are promising, more research needs to be conducted before we truly understand the applicability and efficacy of cannabis as a treatment for side effects of autism and associated conditions. As cannabis continues to be legalized, we are hopeful that new studies will underline the positive impact we believe cannabis to have on autism and autism-related conditions. Learn more on how to get a medical card here.
Are you or do you know someone with autism? Please let us know what you think about autism and marijuana, how we can better discuss this topic, and any research you know of that might help the community better understand. Comment below!