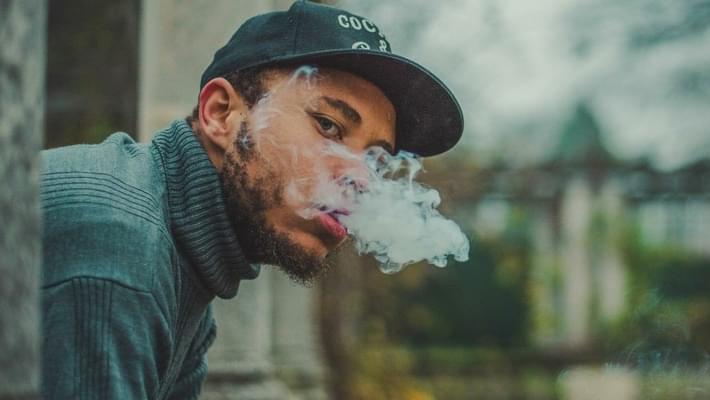 Smoking Etiquette: Where Can You Legally Smoke in Public?
Right now, most people want to either live somewhere or travel to a place that has legalized recreational cannabis. In a perfect world, you can grab your favorite strain from a dispensary and light up anywhere you choose. However, the reality of being able to smoke weed in public, even where it's legal, isn't the most feasible feat. In many cases, the legality of the situation and what is allowed are often fairly different - and we're here to break down the dos and don'ts of consuming cannabis in public. Below, we'll answer questions like, "Where can I smoke weed in Colorado?" and "Can you smoke weed in public in California?".
Can You Smoke Weed in Public?

As legalization efforts continue to spread across the country, more and more people are turning the corner and are beginning to accept the substance. While stigmas continue to break down and we see more and more cannabis products hit the mainstream, there are still some drawbacks. What is the biggest of them all, you may ask? Until there is federal legalization, it falls onto the states to decide on all things cannabis. It is up to the state to determine marketing regulations, define consumption methods, and laws surrounding where to smoke weed in public.
Smoking weed in public is an overwhelming and resounding no for just about every state with recreational weed. For the majority of states, if not all of them, it is illegal to consume in public places, including parks, sidewalks, and streets. This also includes the likes of amusement parks, ski resorts, concert venues, businesses, and other restaurants or bars.
It is also important to note that many states have a variety of laws on consuming your favorite herb in a car. For a state such as Illinois or Colorado, it is illegal to consume cannabis in any vehicle - even if it is moving or not.
It is also important to note that the use of cannabis is strictly prohibited on federal lands. While this may not seem important to you - remember that national parks are considered federal land. Therefore the next time you're thinking of hitting Rocky Mountain National Park or Joshua Tree - it isn't ideal to toke up there.
A Brief Disclaimer
Here at Where's Weed, above all else, we want to protect those who subscribe to us and look to us as a source of knowledge and information on all things cannabis. With that being said, we cannot condone any use of cannabis in public, all we can do is give you the tips, tricks, and the best way to go about consuming in public if you so choose to do so.
How to Smoke Weed in Public
For starters, the easiest way to consume in public isn't going to be rolling up a fat joint. This is when you should hit your favorite dispensary and buy either a vaporizer or your favorite edible. The saying goes - where there's smoke, there's fire. If you're not creating any smoke, then why should anyone suspect you?
In an ideal world, no one will know that you're high. However, if you find that you've gotten too stoned, consider using some of these tactics to hide it:
Freshen Up - Typically, the number one giveaway of someone stoned is that you can smell it all over them. Either change your clothes or douse yourself in the best perfume or deodorant that you have. If you took our advice and didn't consume via smoking - you're already ahead of the game.
Remember to Chill - If you're acting strange, you're going to blow your cover in public. Try to stay focused on the present moment and not completely zone out into outer space.
Set Yourself Up for Success - If you're going to try your hand at smoking weed in public, California has plenty of incredible food to set you up for a great day ahead. Grab a fresh smoothie, a farm-to-table breakfast, or a locally sourced coffee to keep you on your toes.
Is It Legal to Smoke Weed in Public in California? In Colorado?

So, you've just landed in Denver and are wondering, "Can you smoke weed in public in Denver?" - the answer is complicated. Technically, no. As we touched on above, you cannot just consume on a sidewalk as you walk through your favorite bar district. While many may turn a blind eye, consider trying a few different resources that are at your disposal in a state with legalized cannabis.
Utilize Bud & Breakfast - In states with legalized weed, there are cannabis-friendly lodging options at your disposal. While it may not seem like the most public spot, being able to smoke in a weed-friendly Airbnb or a hotel certainly has its many upsides. Weed-friendly lodging will either allow you to consume on a balcony or will have smoke-friendly areas, such as gardens, so you can mingle and meet others who love weed.
Find the Lounge - We're not just talking about any old lounge, either. Believe it or not, there are many on-site consumption lounges throughout the US that allow you to bring cannabis and light up with those around you. Typically reserve your spot, pay a small fee, or shop at the on-site dispensary beforehand for a great day ahead. If you're racking your brain, thinking, "Can you smoke weed in public in San Francisco?" - look no further.
Get Into Nature - While we have already touched on the fact that smoking is prohibited on federal lands, at the end of the day, there is no one policing nature. If you follow the golden rule of pack it in, pack it out, and remain mindful of those around you, a nature smoke is the best kind of smoke.
Do you consume in public? Any tips to keep things lowkey? Tell us your favorite tricks below.