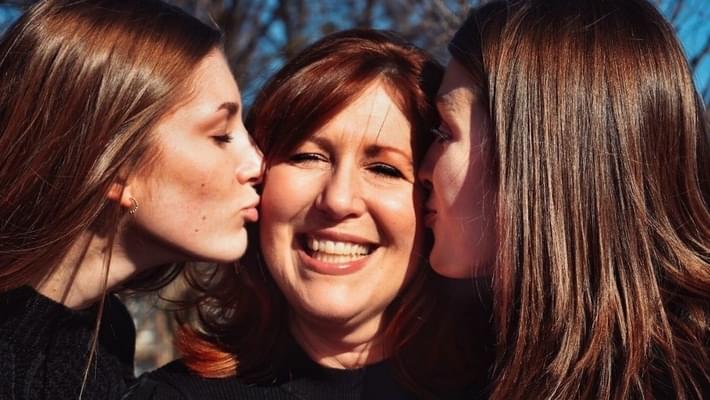 How to Introduce CBD Pain Relief Products to Your Parents
Cannabis' negative stigma continues to decrease - roughly 60% of adults in America believe that cannabis should be federally legal, and another 30% believe that it should be medically legal. However, there are still those not quite ready to try THC. This article is for you if you're like many of us who have parents who would benefit from using cannabis but are suspicious of the trend or have continued negative thoughts about cannabis. CBD offers a great way to experience the benefits of cannabis without trying "marijuana." Here's what you need to know to have an honest conversation with your parents about giving CBD oil effects for pain relief and other medical benefits
Using CBD Oil for Pain Relief

CBD, which stands for cannabidiol, is one of the most common cannabinoids found in cannabis. Unlike THC, cannabis can be found at high concentrations in both hemp and marijuana (THC is only found in high doses in marijuana). It is not psychoactive and has a lot of medicinal benefits, including relief from side effects of Post-Traumatic Stress Disorder (PTSD), epilepsy, multiple sclerosis, anxiety and depression, addiction, seizures, acne, insomnia, inflammation, and chronic pain relief.
CBD can be taken in many different forms, including topicals, tinctures, capsules, and gummies - each type has its own benefit for pain relief. Topicals, like balms, lotions, and soaps, can be applied directly to the skin in places of discomfort - the CBD will enter the body through the skin and help alleviate it. CBD gummies, tinctures, and capsules can be taken orally and can help with pain and inflammation throughout the body. Dosage, strains, and the concentration of CBD all impact the pain relief effects - this is something that can be discussed with a medical professional to help your parents decide what type of CBD product is right for them.
How to Talk About CBD with Your Parents
CBD is Federally Legal
CBD and THC (marijuana) get compounded a lot. THC is still federally illegal, but CBD is not. As of 2018, thanks to the Agriculture Improvement Act (aka, The Farm Bill), hemp products that contain less than 0.3% THC are federally legal (including CBD).
CBD Won't Get You High
Again, CBD and THC get compounded a lot. THC, which stands for tetrahydrocannabinol, is psychoactive in that it will get you "high," CBD, however, is not psychoactive and will not get you high at all. It has very similar medicinal benefits as THC, but you can use it (smoke, vape, dab, drink, apply, or eat) and not get high.
You Don't Have to Smoke CBD

When your parents think of cannabis, they probably think of smoking. "Even if it has some benefits, smoking is still bad for you." That's true, but CBD doesn't have to be smoked. CBD can be consumed in almost any way you can imagine. You can add it to coffee or tea in the morning, use it in a dressing on salads, eat gummies or candies, or even apply it to your skin via lotion or balm. There are many ways that your parents can work CBD into their daily routines without changing a thing (including not having to smoke).
There's No Evidence of Addiction
Your parents might be worried that once they start using CBD, they won't be able to stop, and they'll become addicted. There's no evidence that CBD causes addiction - it has even been used to stop addiction to drugs such as opioids. If your parents don't believe you, direct them to this 2017 report from the World Health Organization (WHO) that shows zero cases of CBD causing dependency.
There are No Serious Side Effects
On top of all the other reasons CBD is beneficial, another serious point to make is that it's not harmful. To date, the only real "negative" side effects include slight nausea, fatigue, and irritability. Of course, CBD could potentially interfere with other medications, but this is rare. However, it's important to note that your parents may first want to discuss CBD with a medical professional.
Helpful CBD Resources
Another great way to introduce older relatives to CBD and its many benefits is to provide resources, including external, unbiased content and brands & products you think they might want to try. If you're looking for where to buy CBD near you, we highly recommend checking out your local options at Where's Weed - we will provide you a list of stores near you, with many menus you can browse directly from our website!
If you're looking for CBD brands to suggest to your parents (or try before you talk with your parents), here are some of our favorites that you can order online or find in local stores near you:

Joy Organics specializes in organic and full-spectrum hemp products. They've been around since 2018 and are female- and family-owned. The business was started after the founder started having issues with pain and sleep - CBD was her solution, so she's turned it into a business.
Founded in 2017, Medterra has made a trusted name for itself in safe and effective CBD products. Their products are designed with intent - your parents can look up what they're hoping to alleviate and sort products by benefit. Medterra also has a lot of online resources, including a test to help your parents figure out what CBD products would be best for them.

Exclusively THC-free products since 2015, this online CBD retailer has a very approachable brand, lots of resources for additional learning (which could be a big sell to parents), and so many products, including tinctures, gummies, topicals, drinks, sleep aids, and lotions.
Have you had "the talk" with your parents about CBD products and how they could be beneficial? Let us know what worked, what didn't, and what else you think we can talk about that would be beneficial. Comment below!