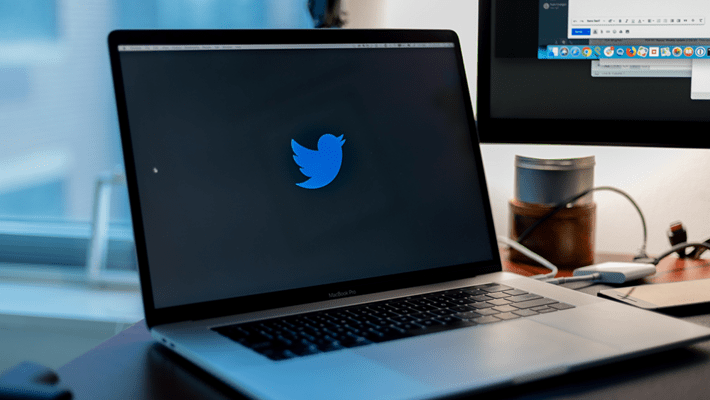 How to Improve Your Marijuana Dispensary's Twitter Presence
Social media should be an important part of any business' marketing strategy, but it's an especially crucial tool for dispensaries. Because cannabis businesses cannot fully access traditional advertising channels, social media offers a free and legal way for dispensaries to engage with both active and potential customers, market their brand and build a customer base. Twitter is a major social media platform and can be an invaluable asset to any cannabis marketing strategy. We know Twitter can feel more involved and complex compared to other social media channels, so we've put together a few tips and tricks to help improve your dispensary's Twitter game.
Why is Twitter Useful for Dispensaries

Twitter is useful to dispensaries because of how socially relevant it continues to be. As of May 2020, Twitter has 330 million monthly users worldwide that collectively send over 500 million tweets per day. According to the same data, roughly 20% of US citizens with internet access use Twitter every month and nearly 40% of users say they have purchased something after seeing it on Twitter. Also, because companies cannot utilize paid advertising, having an active social media profile opens dispensaries to millions of consumers that are otherwise inaccessible online. Putting some time and energy into strategizing content and engaging with the online community helps differentiate your dispensary from competitors.
Ways to Improve Your Dispensary's Twitter Presence
Add Dispensary Information to Profile
Having a full profile is vital to a performing Twitter presence. Put your dispensary's logo as the profile picture (be sure it's a high-resolution image), list your store hours, update your store address, and put up all of your public contact information such as store number, address and website. Keep this information regularly updated so that Twitter users can find their way to your store!
Schedule Consistent Posts
Consistent posting is key to increasing your followers and social liquidity. Over time, Twitter users will come to expect regular content and consistent quality - by building this expectation, you also build your dispensary's brand image and customer loyalty. Create a content calendar, plan posts a few weeks in advance, and build your content ahead of time, that way you can assure quality and are ready when it comes time to post.
Create Original Content

Twitter can be a very profitable space, which is why your business should be participating in it, but there's tons of competition trying to do the same thing you are. Success on Twitter depends on building creative content that makes people stop and view your post. There are several ways you can effectively convey a meaningful brand that users will want to follow - videos, GIFs, memes, lifestyle images, quotes & educational content - but you must research what other businesses are doing to then create something unique and personal to your company's brand.
Build Engaging Content
Your content needs to be creative and original, but it also needs to be engaging. Your goal is two-fold: brand awareness and conversions. The more followers you have, the more people will share your brand and shop at your dispensary. To directly engage with consumers, you need to consider content that asks questions, starts a dialogue, and gets people sharing via retweeting.
Retweeting & Retweeting With A Comment
One of the easiest ways to add to your Twitter presence and create more posts is by retweeting other account's tweets. Just find content that relates to your business and choose to "retweet," which will share the post on your profile.
We suggest adding a comment to any post you retweet. By retweeting with a comment, you will add a personal spin to content that helps drive your narrative. Commenting on a retweet is an excellent way to build your brand's voice and mission, create an online personality, and give users a reason to engage with your content further.
Post News and Timely Content
Twitter is about more than just clever memes and quirky opinion posts - it's also about spreading news and information. Twitter can be an indispensable way to quickly disperse store and industry news throughout your customer base. If your store has an upcoming sale, if you have new inventory, or if your dispensary has a new announcement, post it on Twitter. Additionally, if there is industry news like state legalization or new statewide delivery services, post it on Twitter. Share news, spread the word and be a source of trustworthy information and educational content.
Respond to Comments
Quickly and positively responding to users' comments helps build a sense of trust and brand loyalty. When someone comments on a post you've created, continue the conversation or thank them for commenting. By actively responding to your users, you are proving to potential customers that your company has a personality and cares about each customer. So, respond, be engaging, and initiate discussions - it's one of the best ways to freely promote your brand.
How To Analyze Progress On Twitter

Once you begin posting regularly on Twitter, you'll want to analyze how successful your changes have been. You'll want to keep track of your posts' likes, retweets, and comments. Additionally, you'll want to track how new followers you gain over time and how they correlate with specific social campaigns and posts.
By keeping track of these metrics, you can decide what types of content strategies work best to bring in followers, likes, and active engagement. Keep the content that your followers respond well to and alter the content that doesn't receive positive engagement. Social media, and especially Twitter, is an ever-changing landscape that requires creativity and insight - by implementing the above strategies and tracking your metrics, you'll be well on your way to making the most of your dispensary's Twitter.
Have any special tips or tricks you utilize on Twitter or are there any dispensaries you follow that have a solid social presence? Let us know by commenting below!