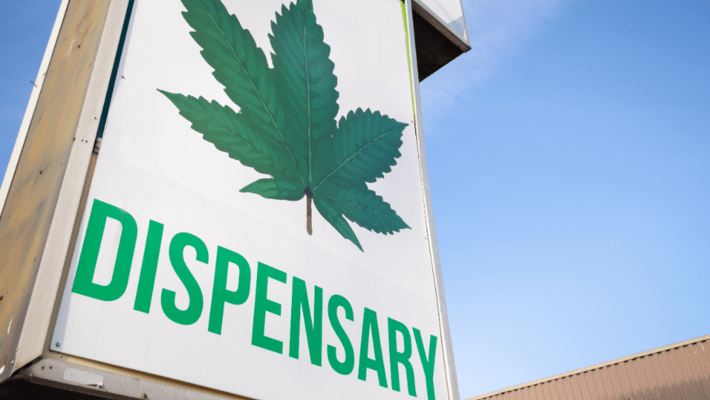 Cannabis Promotions: How to Successfully Discount Your Product
No matter what state a cannabis dispensary operates in, competition is growing faster than the buds on the plants themselves. Whether you operate in California, Oklahoma, Colorado or any other legal weed state, it can be hard to make a cannabis shop stand out in the crowd. And especially in cities with a high concentration of dispensaries or states with limited numbers of licensed cultivators and minimal product selection, brand personality and pricing are the two main driving factors pushing people to choose one dispensary over another.
In this article, we'll cover the pricing component of that equation and break down the best ways to entice customers with sales, promotions, discounts, and bonuses. From drawing new people to your dispensary to making sure your existing customers come back frequently and tell their friends about your business, we'll tackle the benefits of sales and discounts in an aggressive market, run through a handful of tried and true promotion strategies, and finally, go over how to get the word out about your unbeatable deals.
Benefits of Putting Product On Sale At Your Dispensary

Not only are sales a great way to entice customers who otherwise might not stop at your dispensary, but promotions of all kinds will keep your longtime customers engaged with your brand and looking for more. In most legal cannabis markets across the US, cannabis cultivation and distribution is either incredibly restricted or very liberal. In restrictive jurisdictions where most dispensaries are forced to offer the same or similar products, promos and dispensary deals allow marijuana shops to differentiate themselves and attract price-conscious buyers.
In states that are flooded with product options, sales and promotions can establish a customer focus that some dispensaries lack. And based on your chosen discount avenues, you can foster a reputation as tech-forward, community-oriented, fun, or any number of other tailored image boosts.
7 Ways To Successfully Discount Cannabis Products
1. Loyalty Discounts
Loyalty discounts are everywhere. At the grocery store, pharmacy, sneaker store, movie theater, and everywhere in between - it pays to be a frequent shopper. Why should cannabis dispensaries be any different? Loyalty programs are perfect for dispensaries because they encourage repeat purchases and only offer rewards after specific amounts of money have already been spent. To make things even easier, there are now several plug-and-play computer programs that will help you construct a point system that rewards customers for the purchase of certain dollar amounts or product weight. If your dispensary uses point of sale tablets for menus, you can add an app that will track cannabis member discounts - and compile customer purchasing habits - for your loyalty program and seamlessly add the popular promotion method.
2. Holiday Celebrations and Dispensary Birthday Deals

Nothing makes people want to celebrate - and spend money - more than a holiday. For cannabis dispensaries, that could mean a buy-one-get-one-free discount on select products for traditional holidays like New Year, Halloween, and St. Patricks Day or sliding scale sales where the more you spend the more you save for cannabis-specific holidays like 4/20, 7/10 or Green Wednesday. In addition to saving customers money, try decorating the retail sales floor or giving away pre-packaged treats. In addition to holidays, birthday cannabis discounts are another celebratory staple that will bring people into your dispensary.
3. First-Time Shopper Bonuses
If the goal of your promotions is to get new customers into your dispensary, first-time shopper dispensary discounts will work wonders for your business. By incentivizing a first-time visit, customers are more likely to go out of their way to find and shop at your dispensary, where your team will hopefully entice them to return, discount or not.
4. Early-Bird Specials
For a lot of dispensaries, the first few hours of every day are the slowest hours of operation. To counteract that mid-morning malaise, start offering an early bird special discount. It could be all week or only on specific days, and run for only one or two hours, but while some of your customers are stuck in traffic heading to the office, others will wake up early to make the most out of their marijuana purchases. As customers look for "dispensary deals near me" in the morning, you can give them an incentive to come in early.
5. Celebrate Local Events
Thanks to continued federal cannabis prohibition, even state-legal cannabis companies cannot ship or fill online orders for marijuana products. For that reason, buying legal weed in America has become an entirely local endeavor. So when it comes to promotions and discounts, the most successful dispensaries are the ones that celebrate the local community. That local engagement could take the form of anything from minor discounts for wearing local sports gear on gameday, tailored promotions for local concerts or festivals, and even collaborations with other local businesses. Customers are looking for local dispensary deals - and you can give them just that.
6. Care for Veterans

Just like loyalty discounts and local engagement, standing veteran discounts are a common practice at cannabis dispensaries. The veteran community is a huge force in the world of weed, and medical marijuana specifically. As federal veteran's affairs officials continue to reject the benefits of cannabis for issues like PTSD, thousands of veterans have discovered the benefits of cannabis. Veteran-specific discounts not only attract more customers but help establish a stronger identity and community association for your brand.
7. Win-Back Marketing Sales
No matter how wide your outreach is or how good your product selection, some customers do not visit as often as you'd like. Luckily, most point of sale software used in dispensaries these days tracks customer contact info and sales data. Using that info, you can use email marketing to specifically target sales and discounts to the customers you want to bring back into your dispensary the most.
How To Market Your Promotions
Once you have figured out what kind of promotions and sales you want to run, it is important to spread the word as much as possible. Like most marketing endeavors in nowadays, that usually means starting with social media. Posting specific holiday sales, reminding followers about ongoing discounts, and fostering community engagement should be your first step.

Likewise, your website, online menu, and uploads to any dispensary locator website like Where's Weed should include all of your customer promotions and sales. Customers often browse company websites and dispensary locators looking for the best deals and making sure your menu pages are up to date and packed with info is key to drawing new customers. Cannabis customers unfamiliar with an area often search terms like "dispensary near me," "dispensary sales near me," and "dispensary deals today." The more places your menu and deals are advertised online, the more likely your shop will show up in the results of those inquiries.
Outside of the go-to online channels, you can construct in-store displays to promote your sales and discounts, send text messages and email alerts to customers, or even take out ads in local papers or put up billboards in high traffic areas. No matter what marketing channels you use, though, sales and discounts sell themselves with savings.