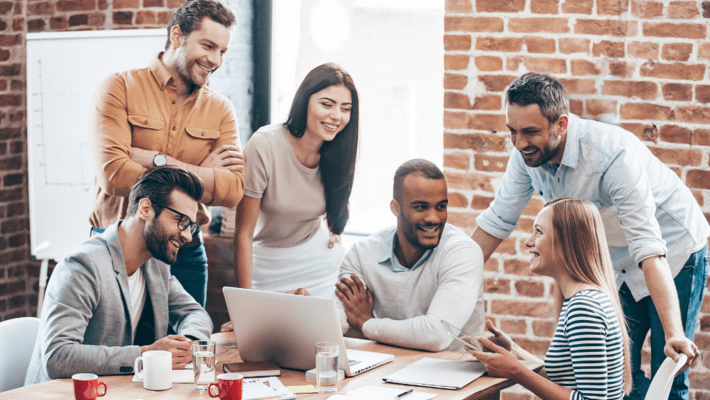 How to Curb High Turnover as a Cannabis Company
Despite cannabis being a massive industry that employs hundreds of thousands of people throughout the US, there is still a common issue many cannabis businesses are confronted with: high turnover rates. While there are plenty of industries with high turnover rates, it's especially important for a nascent, heavily restricted industry like cannabis to increase employee retention. Higher turnover rates can result in deteriorating employee and customer experiences and can hurt both your profitability and brand image. Fortunately, there are practices you can implement to increase employee retention rates and build a more positive work environment.
Jobs in Cannabis: An Overview
The cannabis industry may be new, but it's growing at a rapid rate and offers job variety. There are three overarching branches: cannabis cultivation, production, and dispensary. Cultivation jobs include master grower, assistant grower, inventory manager, and marijuana trimmer. Production jobs include master extractor, technician, and assistant. Dispensary jobs include store owner, store manager, assistant manager, budtender, and receptionist. Overall, the cannabis industry has a 44% growth rate - there were 64,000 new jobs reported in 2018 alone. Of those new jobs, over half of them are professional and technical positions with a median salary of $58,511.
Budtender Wages and Turnover Rates

While there are dozens of cannabis industry jobs, we're going to focus on one position in particular: budtender. The budtender is the most client-facing position in the industry. So, while they may make less than most other cannabis-related positions, they are incredibly important to legal marijuana sales. The nationwide average pay for a budtender is around $13 per hour (roughly $27,000 per year). This is significantly higher than the national minimum wage; but, depending on where you live, it isn't enough to be considered a livable wage. Because of this and other in-store factors, there are higher turnover rates for budtenders than most other cannabis jobs. According to a report by Headset, 44% of Colorado budtenders were new hires that leave within a year.
Why Higher Turnover Rates Are Bad
There are several important reasons why you don't want jobs with high turnover rates within your company. First off, a poor turnover rate negatively affects employee morale, leading to even more employees quitting. That same morale will likely result in poor customer experience and frustrated employees (this is especially true in a customer-facing dispensary position). Less genuine customer experiences lead to a poorer company reputation, worse reviews, and fewer sales. Overall, a high turnover rate can result in a crippling cycle of bad sales and a negative environment.
How to Lower Your Turnover Rates
There are many ways to boost team morale, build company loyalty within your staff, and increase employee retention. Remember that this all comes back to one key rule: put your employees first. There have been plenty of studies that show employee happiness is directly related to customer satisfaction. If you foster a happy team, you'll build a more loyal and profitable customer base. Also, money aside, it's simply a good thing to treat your employees the way you'd want to be treated.
Hire a Friendly Manager

The common adage that "people don't quit jobs; they quit managers" can often be true. Most everything you implement within your business to increase employee retention will be dispersed via the manager(s). Hiring a personable, responsible, empathetic manager can help keep your employees happy during shift and making sure your policies are effectively executed. To get a wider range of candidates, consider posting company openings on a cannabis job board and utilizing your social media.
Competitive Pay
While the average hourly rate of $13 is almost twice the national minimum wage, it's still not enough for many people. Research local service industries and other dispensary pay scales, then do your best to make room in your budget to pay the average or higher. Also, incentivize your staff to stay with your store by offering clear pay increase timelines.
Benefits
Increased pay is great, but benefits can make a position's legitimacy truly stand out. By offering benefits (insurance, 401(k), etc.) you're showing an open investment in your employees and it won't go unnoticed. Like many other things for cannabis businesses, access to health plans and 401(k)s have been nearly impossible. However, that is changing, and there are certain avenues you can take to create a benefits package for your employees.
Flexible Scheduling
Budtenders and other members of your dispensary staff are service employees. The service industry has several standards that are expected to be maintained, including flexible scheduling. With various shifts, weekend workdays, and hourly pay, your employees will appreciate being able to influence their schedules and have the ability to trade shits and work around the day-to-day lifestyle of a service employee.
Diversity & Inclusion
Consider the diversity of your store when hiring new employees. There is a lot of diversity within the cannabis community and it's your job to ensure it's reflected in your staff. Along with the cannabis industry's social responsibility to be inclusive and considerate, workplace diversity has a myriad of benefits. A diverse workplace is more creative, offers higher employee engagement, increases profits, builds the company reputation, and results in lower turnover rates. Promote diversity, execute an inclusive dispensary hiring strategy, and practice social activism.
Education & Career Investment

One of the main reasons employees quit, across all industries, is because they feel complacent and disengaged. Acknowledge your workers' skills by providing education opportunities that tie into larger career growth. Be transparent about every role within the company, train your employees to know different positions, and provide consistent feedback and affirmation. Your employees aren't operating in a bubble and don't want to be working at a dead-end position. Show your employees that their efforts will be rewarded by personal growth and advancement, both within and beyond your company.
Community Involvement
Alongside investing in your employees, make sure you invest in your community. Volunteerism and a team-wide sense of giving back can help build a positive work culture. People want to belong to a company that cares about more than just the bottom line, and philanthropy is an amazing way to do that. Go a step further by providing your employees with paid volunteer hours and keep an updated list of local volunteer opportunities.
Positive Work Culture
A happier, positive workspace will lead to a more satisfied staff - that positivity almost always starts at the top and works its way down. It's the owners' and managers' responsibility to set the tone for the store, the employees, and the customers. Be present when you're in the store and set a positive example. Promote team bonding and encourage happy hours and out-of-work gathering. Appreciate that 80% of your employees see their job as part of a larger career, and give them what they need to succeed, advance, and enjoy work.
Work with an amazing cannabis company? Comment below and let us know what you enjoy most about your job and how your company makes sure you feel satisfied at work.