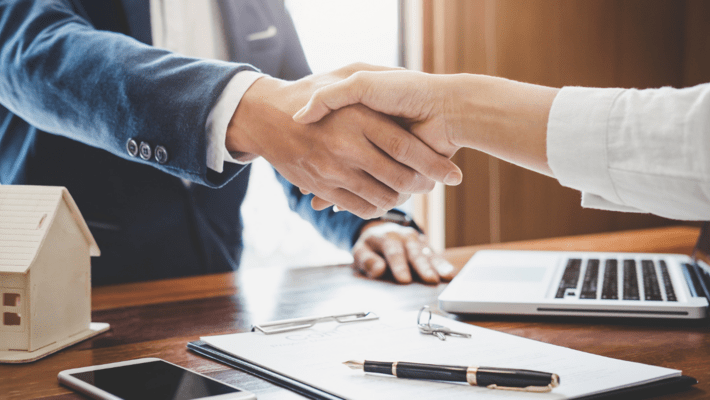 How to Secure Funding as a Cannabis Startup
The cannabis industry is booming, with nationwide sales projected to increase roughly 250% over the next five years and will soon match the American craft beer industry. Due to increased popularity and legalization, many opportunists are entering the market to ride this cannabis cash wave. However, there are a lot of barriers to opening a dispensary or other cannabusiness. Simply put, getting dispensary loans and other financial services for cannabis is tough. If you're looking to get into the industry, here's an overview of how cannabis business funding works and ways to find it.
The State of Cannabis in America

Since Colorado and Washington first legalized recreational marijuana in 2012, America has been slowly bringing itself out of a 50+ year-long prohibition. Now, in 2021, there are 17 states with legalized recreational cannabis. Virginia and New York are the newest to pass legislation in 2021, following closely on the heels of South Dakota, Arizona, Montana, and New Jersey in the November 2020 election. More states look like they might soon follow, with Connecticut, New Mexico, and Rhode Island all potentially legalizing later in 2021. There are also 37 states with legalized medical marijuana, although what they allow and how prevalent their state-run programs vary widely. Cannabis advocacy is at an all-time high with roughly 68% of American voters in favor of full legalization, and just in 2018, the Farm Bill legalized CBD - meaning that at least CBD business loans are easier to get.
Federal Regulations Against Cannabis Financing

Despite increasing popularity, a significant majority of the nation in favor of legalization, and a workforce of over 300,000 full-time cannabis employees across America, marijuana remains a sticky industry due to heavily restrictive federal regulations. Cannabis is still classified as a Schedule I drug under the Controlled Substances Act and is therefore seen as highly addictive, without medicinal benefits, and very illegal by the federal government. Because of this, any bank or financial institution that works with a cannabusiness can pay serious penalties, including the charge of money laundering. If banks unsuccessfully navigate cannabis loans or other financial transactions with the industry (which is nearly impossible to navigate with current regulation), assets could be seized, accounts collected, and licenses lost. Because of this, banks operate almost entirely in cash, accepting only debit cards because they can be treated like an ATM - this not only makes the process of funding difficult, but it makes it exponentially harder to operate as a legitimate business.
However, there is hope that these restrictions could soon be lifted. The SAFE Banking Act of 2019 was passed with overwhelming support from the House of Representatives. Under this Act, federal regulators would be prohibited from penalizing financial institutions from providing cannabis lending and other financial services to legitimate cannabis companies and organizations. Unfortunately, the Act didn't pass the Senate and remains in committee almost two years later with no vote date set.
How Cannabusinesses Can Find Funding
If you're wondering how to get a grant to open a dispensary, or even how to get a loan to open a dispensary, there are fortunately still a few options. The two most viable being debt funding and equity funding/venture capital.
What is Debt Funding?
Debt funding is putting up tangible assets as collateral in return for a borrowed sum of money. Cannabis businesses can engage in debt funding within the private sector and bypass many of the regulations that get in the way of traditional loans. Debt funding (aka debt financing) allows for a wide range of loan lengths and also keeps the lender out of your business operations (a downside to equity funding). Unfortunately, there is a drawback. Because tangible collateral is needed for debt funding, startups and small operations may have a hard time providing enough collateral for the amount of money they need. If you're in the beginning stages of looking for cannabis real estate loans and money for other overhead expenses, you often won't have enough tangible assets to offset the money you need to borrow. Especially since debt funding comes on the lender's terms, smaller cannabusinesses may have a difficult time finding lucrative debt financing options. If you do choose debt funding, make sure you outline how much financing you need, how exactly you're going to use the funds, and research your lender to make sure it's a good fit.
Equity Funding & Venture Capital

The other side of the table is equity funding. If you are set to start or build upon a cannabusiness, you can solicit funding through equity, which is a percentage of your company and future earnings. The upside of equity funding is that there's no overhead - you don't have to have collateral ahead of time for the loan. This means as a startup, you can pitch your business to a venture capitalist and get the money you need before you've made anything. This option is ideal for individuals just starting.
However, there are some major drawbacks to equity funding. First, the lender essential owns part of your company and therefore can have considerable say in how you conduct your business. Secondly, there are often repayment installments you must meet after a certain time, which can break a business if it doesn't succeed as intended. Thirdly, the terms and conditions of the agreement can be very restrictive. If you go the equity funding route, make sure your business has growth potential, consider joining an accelerator or incubator that will provide structure and business planning, and use a lawyer if you have the means. Perhaps most importantly, like with debt funding, make sure your investor is legitimate.
Have you already made it into the industry? Help our community and share your experiences with cannabis funding, where you found it, and what tips you have for prospective cannabis business owners.