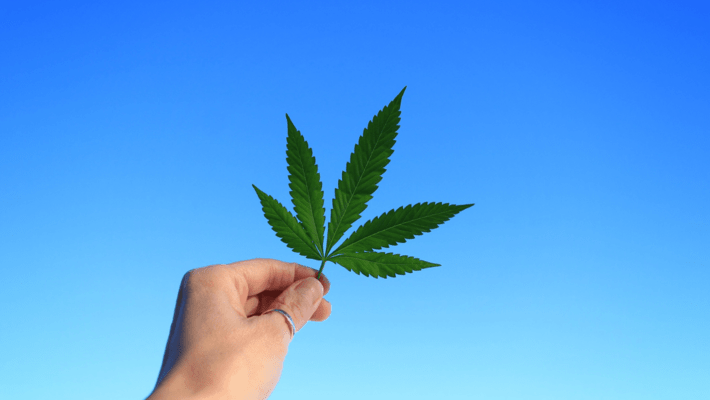 6 Ways to Make Your Dispensary More Sustainable
Consumers are continuously looking for ways to decrease their environmental footprint, and where they shop is an increasingly important part of that equation. If you own a dispensary, sustainability is important for helping curb damaging environmental impacts and also in getting customers to trust your brand and shop with you for ethical reasons. Lets take a look at how to make your canna-business more green so you can make a difference and retain your eco-conscious customers (and earn the patronage of even more!).
How Are Consumers Becoming More Eco-Conscious?

The most recent Intergovernmental Panel on Climate Change (IPCC) report found that humanity has already surpassed the point of no return for several key climate issues, including a 1.5C change in global temperature and an increase in extreme weather. Because of these increasingly unavoidable issues, Americans are trending toward sustainable living, with almost 70% of consumers agreeing sustainability is an important factor in deciding which brand to support. This majority of the population claims they are willing to spend more on products that are eco-friendly, sustainable, and ethically sourced. At the same time, the amount of people who buy from sustainable brands is closer to 25%, primarily because there is a lack of reliable information. The discrepancy between these two numbers is called the intention-action gap, and it is something businesses can monopolize both for the good of the planet and their own monetary success. This gap closes when brands make sustainability more affordable and easily accessible. The question is, how do you become a more sustainable dispensary?
Environmental Sustainability Tips for Dispensaries

Recycle Responsibly
As you receive products from various producers, make sure you recycle all relevant materials that are part of the shipping and storage process. Also equally as important, do not recycle things that cannot be recycled. This slows down the system and can prevent mass amounts of recyclable materials to go to landfills even after they have been sent to the recycling facilities.
Make Energy-Efficient Upgrades to the Store
There are small changes you can make around your dispensary that can make a big difference over time. Simple things can be immediately acted upon, like turning off the lights when not in use so you dont drain energy, changing out your lights for compact fluorescent light bulbs that are much more energy-efficient and not cranking the A/C at all times. Other changes will cost more in the beginning but save you money over time, like re-insulating your store so that heat (or cool air) doesnt escape. You can install programmable, automatic thermostats, seal ducts and air leaks and install an energy-efficient water heater. If your business is allowed to make these changes to your store, they will be better for the environment and also save you money in the long run.
Source Products With Minimal Plastics
As a dispensary, you likely rely on a lot of different brands to supply you with your products. Some cultivators are focusing on eco-friendly products and packaging. Look for those brands and fill your shop with products that use minimal plastics in their packaging. Find brands that use recycled materials and put the environment first in both their design and their overall business model. The dispensary may be the middleman between the grower and the consumer, but that doesnt mean the dispensary doesnt have a say in what their consumers have access to. Sustainable cannabis packaging goes a long way toward creating a more eco-friendly industry.
Source Products That Grow Sustainably
Growing cannabis, if not done properly, can be a drain on the environment. It takes a lot of water to keep the crop healthy. The space required for outdoor cannabis cultivation can eat into surrounding wildlife and cause imbalances in the ecosystem. Indoor growing can require unbelievable amounts of energy, with nearly 1% of Americas annual electricity use going toward indoor growing operations. As a dispensary, you can seek out local brands that work on a micro-level so their footprint remains small. Sell brands that are known for eco-friendly practices that negate these major setbacks through eco-lighting and appropriate water usage. You can also sell products that are more sustainable by design, such as offering a hemp wick over traditional lighters. Its just as important for your dispensary to work with ethical brands as it is for consumers to buy from ethical brands.
Work With Local Businesses
When you work with local businesses that are sustainably minded, you reduce transportation costs and help to create a local environment of sustainability and cooperation toward this common goal. Work with brands that produce sustainable cannabis that will help promote your dispensary as sustainable as well. A key factor in making a positive environmental impact is giving consumers the information they need to make the choices they want to make and offering them easy accessibility to those purchase choices.
Produce Your Own Cannabis
A dispensary can also cut a lot of unnecessary pollution by producing their own cannabis (so long as it is sustainably raised and cultivated). By creating a portion of the final product that goes to consumers, a dispensary cuts down on transportation and can have more control over the environmental impact growing has, what types of materials are used in packaging, and how the product is being branded to promote a sustainably-minded industry. If you have the legal ability to grow and sell cannabis, it might be worth looking into from an environmental perspective.
Are you concerned about the sustainability of your dispensary? Let us know what youre concerned about and how youre working to become more sustainable. Comment below!