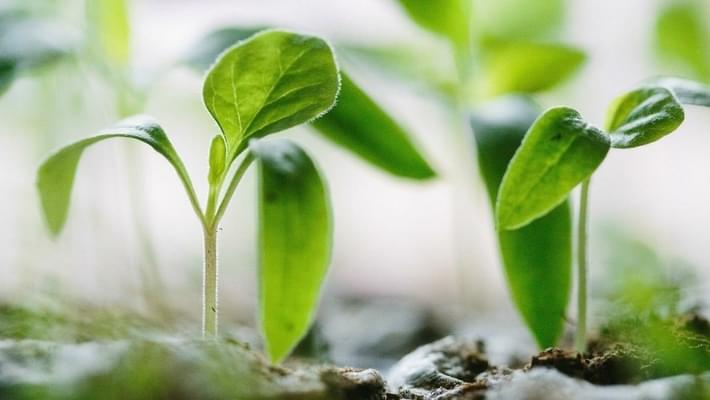 Top 5 Strategies to Boost Revenue for Your Cannabis Business
Do you represent a cannabusiness? Having the right strategy in place is often the most critical factor in determining the overall success of any business, and cannabis dispensaries are no exception. Creating a plan and executing it might seem like a daunting task, but there are a lot of precedents to fall back on and a lot of viable tips you can use to make the process of boosting your revenue much more manageable. If you're a dispensary owner or manager, you'll want to look into these five strategies for boosting your revenue.
Strategy One: List Your Dispensary on Google Maps & Where's Weed
To increase revenue, you have to provide exposure for your brand. A great way to do this is to make sure your dispensary is listed on Google Maps. How many times have you looked up "nearest dispensary near me" or "dispensary" on Google Maps to figure out where you're stocking up next? The answer is probably at least a few times. With 67% of the digital maps market under its belt (and 12% going to Waze, which Google owns), Google Maps is the most critical digital space to get your business onto. Signing up for Google Maps is incredibly easy, and it'll eventually result in reviews and recommendations that bring even more people to your shop.
Another great strategy is to get your business on Where's Weed, a growing platform for cannabusinesses to build a profile, post their menu, and build customer reviews. Signing up with Where's Weed is incredibly simple. It has the unique benefit of quickly offering potential customers who are specifically looking for local cannabis a quick look at your menu. We also offer online pre-ordering, deals and promotion advertisements, and digital advertising solutions.
Strategy Two: Plan Content & Utilize Social Media

Because cannabusinesses are limited by federal regulations on how they can market themselves, social media is an invaluable tool for providing your brand with a growing consumer base and increased exposure to potential customers. While cannabis companies have to be careful to follow specific rules like not promoting the explicit sale or use of weed or using paid ads, there's a lot you can do to grow your follower base and organically reach new customers. The first step is to create a social strategy with content types (we highly suggest educational content to build trust and legitimacy), post logistics (timing, frequency, videos vs. pictures and collages, etc.), and brand specifics like color schemes, logo implementation, and go-to verbiage. Then, you need to build out the content, engage with the community, like and follow other accounts, and make sure you're on top of instant messages. You can check out our blog specifically on using social media for your cannabusinesses for more detailed information!
Strategy Three: Implement a Loyalty Program
Once you've got more people coming to your shop through social media, Google Maps, and Where's Weed, it's time to make sure you turn them into repeat customers. To do this successfully, we highly recommend two things: 1)be clean, friendly, and have quality cannabis, and 2) have a loyalty program. Let's talk about the latter (click on the link to learn more about customer service). Loyalty programs offer unique benefits to customers that invest in your dispensary as their go-to local shop. Make it easy for customers to sign up for your loyalty program to receive discounts and access to unique products the more they purchase cannabis from your dispensary. You can also provide things like cannabis education and webinars to loyalty program members.
Strategy Four: Invest in Text & Email Marketing

Like loyalty programs, another great way to ensure that past customers come back is to set up a text and email marketing strategy. Some experts suggest that your return on investment (ROI) for email marketing campaigns is 36 to 1 (every dollar you spend will net you $36 in revenue). To do this successfully, you'll want a dedicated point of sales (POS) system that can easily collect willing customers' information like phone numbers and email. Then, like with social media, you want to make sure you set brand protocol and create consistent messaging in appropriate intervals keeping your database of emails and phone numbers up to date on the newest deals and shop news. An essential part of this strategy is picking the right platform for you and keeping track of open, click, and unsubscribe rates. This sort of reporting will help inform you on what is and is not working in your strategy.
Strategy Five: Give Away Free Samples & Branded Swag
This last strategy can be a little tricky. Depending on what state your cannabis store operates in, you cannot give away free samples that contain any psychedelics. To counter this, stores will provide non-psychoactive versions of products as sample treats. Or, if you don't have any cannabis products you can or want to give away, you can create branded swag like water bottles, stickers, bracelets, hats, t-shirts, socks, etc. To go the extra mile, you can promote these swag items on social media (since they aren't cannabis products) to entice your followers to attend and grab some cannabis and a free trinket.
Do you own a cannabis dispensary? Let us know what strategies you implement to boost revenue and increase customer retention. Comment below!