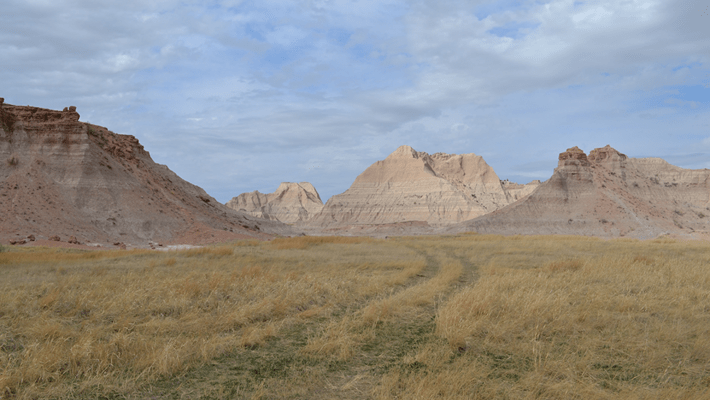 When Will South Dakota Start Selling Marijuana?

Like all states with legal weed though, South Dakota will need a little time to establish regulations, award licenses and let the plants actually grow before residents and tourists can stroll into a dispensary and buy legal bud. Because the state is starting from ground zero and implementing both a medical and recreational cannabis industry at the exact same time, regulators tasked with sorting out South Dakota marijuana legalization have their plates full.
So what are the new marijuana laws in South Dakota? Is marijuana legal in South Dakota right now? And what will be the concrete differences between the coming adult-use and medical markets? In this piece, we'll cover all those questions and more to make sure you know what to expect from South Dakota's impending legal marijuana programs.
History of South Dakota Marijuana Laws

South Dakota has been pretty unfriendly to cannabis users in the past. Under longstanding state law, possession of any quantity of cannabis at all has been considered a Class 1 misdemeanor, punishable by up to a year in jail, a $2,000 fine and a permanent criminal record. In 2018, one in every 10 arrests across the state was cannabis-related, with 95% of those charges concerning simple possession of one ounce of marijuana or less.
South Dakota's conservative tendencies have long influenced its relationship with cannabis. Even as the rest of the country moved to embrace low-THC hemp production over the past two years, South Dakota Governor Kristi Noem vetoed legislation to license and regulate commercial hemp cultivation. Throughout this most current election cycle, Gov. Noem consistently voiced opposition to both the medical and adult-use cannabis ballot measures. Despite the governor's protests, the will of the people prevailed and South Dakota's legacy of marijuana prohibition will soon be a thing of the past.
Marijuana Legalization in South Dakota

For the first time ever, South Dakotans passed two separate cannabis legalization measures on one ballot. First, the adult-use initiative, Constitutional Amendment A, succeeded with 54% of the vote. Next, the state's medical marijuana law, Measure 26, passed with an overwhelming 69% support.
Under Amendment A, adults 21 years and older will be able to legally possess and distribute up to one ounce of cannabis. South Dakotans will also be allowed to grow three plants each as long as they are kept under lock and key and cannot be seen by the public. As far as dispensaries go, the South Dakota Department of Revenue has been tasked with crafting a regulatory framework for cultivation, distribution, and retail licensing by April 1, 2022. It is not quite clear how many growers and dispensaries will win initial licenses, but the text of Amendment A instructs the Department of Revenue to establish "enough licenses to substantially reduce the illicit production and sale of marijuana throughout the state" but to potentially cut off the number of licenses "to prevent an undue concentration of licenses in any one municipality."
On the medical side of things, Measure 26 instructs the Department of Health to construct medical marijuana regulations before October 29, 2021, and to begin issuing patient identification cards by November 18, 2021. As it is currently written, South Dakota's qualifying conditions for the program are described as "a chronic or debilitating disease or medical condition or its treatment that produces one or more of the following: cachexia or wasting syndrome; severe, debilitating pain; severe nausea; seizures; or severe and persistent muscle spasms, including those characteristics of multiple sclerosis." The Department of Health will also have the opportunity to add additional qualifying conditions as they construct the regulatory framework. In addition to a reinforcement of the home grow statute of the recreational amendment, Measure 26 will allow medical patients to possess up to three ounces of weed, instead of the single ounce allowed for adult-use consumers.
When and Where Is Weed Legal In South Dakota?

When the clock strikes midnight on July 1st, 2021, South Dakotan adults will be free to light up to their heart's desire and plant their own personal crop. Until then, the state's strict cannabis laws are still in effect. And while Amendment A lays out a firm timeline for ending prohibition and enacting regulations, the state is still a long way from finalizing a date for the first day of dispensary sales.
Once dispensaries do open to the public sometime after the April 1, 2022, licensing deadline, taxes on all adult-use cannabis sales will be a flat 15%. Once legal weed taxes start rolling in, Amendment A designates that the money will first go towards funding the legal cannabis program, with any remaining funds then split evenly between the state's public schools and general tax fund. The state legislature will have an opportunity to reflect on and potentially adjust the tax number anytime after November 3, 2024.
No matter the will of local residents, the recreational weed states law will also allow local municipalities to outlaw cannabis businesses in specific cities and towns. It is not yet clear how many South Dakota cities will choose to enact local prohibition, but that stipulation could create access deserts in certain areas of the state. As it is currently written, Amendment A does not allow for the expungement of past cannabis convictions.
Are you a South Dakota resident excited about the state's turn towards legalization? Let us know what kind of products you're looking forward to the most in the comments below!