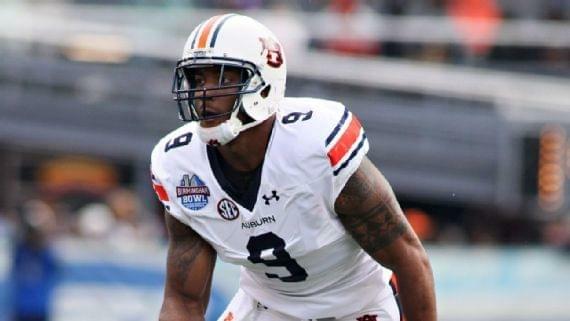 Carlton Davis III, Byron Cowart among Auburn players arrested
Last weekend, 4 Auburn University Football players were arrested on second-degree misdemeanor marijuana-possession charges. In Alabama, possession of marijuana for personal use is punishable by a maximum of 1 year in prison and $6,000 fine. Tigers Football Coach plans to discipline players appropriately. Each player is expected to appear at their July 21 court date in Lee County.
Carlton Davis, a 6-foot-1, 190-pound cornerback from Miami, is expected to start in Auburn's secondary this coming season. He was named a freshman All-American after totaling 56 tackles and three interceptions in 2015.

Cowart, from Seffner, Florida, was ranked the No. 1 prospect in the 2015 ESPN 300. He largely struggled as a freshman last season, finishing with six tackles while playing as a reserve defensive lineman.