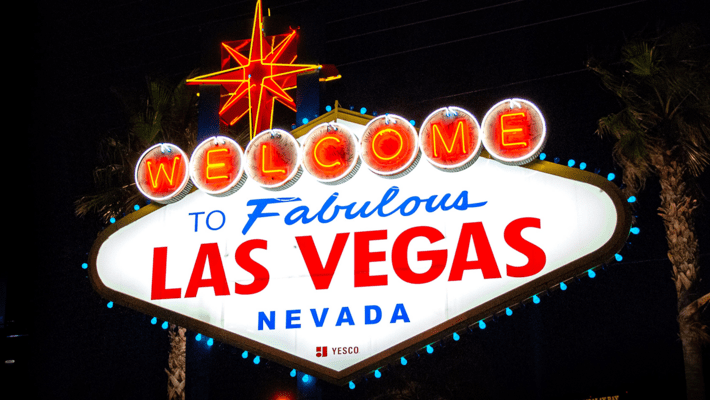 When are Las Vegas Cannabis Consumption Lounges Opening?
While Las Vegas is known as Sin City because of its eager pursuit of just about every vice under the sun, the city and the state of Nevada resisted the legalization of cannabis for many years. While decriminalization and legalization appeared on the ballots many times in recent decades, it was not until 2015 that the state fully legalized recreational marijuana. Now that the law is in place, a new and exciting innovation in cannabis culture will appear as Las Vegas marijuana laws permit a new establishment: lounges where it is legal to buy and puff at your pleasure, much like the famous cannabis cafes of Amsterdam. What is the story on the new development?
From Outlawed to Table Service
Marijuana laws in Las Vegas history have varied between strict and full of comic loopholes. Nevada banned cannabis in 1923, much like many other states, as the swing of Prohibition included not just alcohol but other drugs thought to be destabilizing to society. For several generations, the state had harsh cannabis laws that punished violators; but in both 1998 and 2000, the state's voters passed ballot measures to legalize medical marijuana (both votes were needed since two separate successes were needed to amend the state constitution). Medical use was officially legalized in 2001, while possession was made into a misdemeanor instead of a felony.
With medical marijuana legal, it was not long before dispensaries realized that the same tourists who spent a great deal of money on hotels, table games, food, liquor and other pleasures would spend money on marijuana too, if only they could get a medical card. As a result, doctors' offices around the city eagerly advertised their one-stop diagnosis service, allowing visitors to get a medical card and partake as they pleased; visitors to Las Vegas in the early 2000s may remember the billboards of doctor services offering them a card for any condition under the sun.
Recreational legalization failed in both 2002 and 2006. It would be another decade before it would be legal for visitors to go about buying weed in Vegas without a prescription, finally passing after the 2016 election. With legalization, however, came the exciting Assembly Bill 341, signed by Governor Steve Sisolak in June 2021. On top of expanding recreational marijuana in Las Vegas, it cleared the way for places to outright serve marijuana to customers for consumption on the spot in a cannabis lounge.
Current Laws

Visit Las Vegas dispensaries today and you will be able to gawk at all manner of bud, edible, topical and accessory, free to purchase. You cannot, however, have cannabis delivered to your hotel: houses and residences are the only delivery destinations. Furthermore, many hotels forbid the consumption of all manner of bud on the premises, and police busts on hotels for marijuana use are not uncommon!
Visitors who want to toke up, as such, face a perplexing problem. Sure, a Las Vegas dispensary can sell you bud, but they can't sell you a place to smoke it. Some tourists may get away with gobbling a few edibles and avoiding eye contact, but those who want (or need) to smoke may have to go so far as to use a shuttle service or find an Airbnb whose owner is more relaxed. Assembly Bill 341 and the creation of a Las Vegas marijuana lounge law allows both potheads and curious novices to try the best of Nevada bud.
Assembly Bill 341
The creation of cannabis lounges in Vegas may have been a long time coming, but as of October 1st, the doors will open on several lounges where you can toke to your heart's content. These lounges are only for persons over the age of 21 and do not sell alcohol, although they will sell food and beverages. Unlike some other states that limit the number of dispensaries, there is no "hard cap" on the number of lounges, although Las Vegas dispensaries may only open one apiece. The state government, after learning that the ownership of dispensaries in Nevada are white and male, has attempted to institute social equity applications, making it easy for female- and minority-owned dispensaries to get a lounge up and running.
Looking forward to an October vacation with marijuana in Las Vegas? Unfortunately, the bad news is that there is a major holdup: the licensing process, which may delay the official opening of some lounges for months or even years. While the city government is trying to streamline the process, even creating a Chamber of Cannabis specifically to act as an advocate for marijuana businesses, licensing and standards nevertheless take lots of time and paperwork.
The Future of Marijuana & Sin City

Despite the doom and gloom about red tape, it's an exciting time for both marijuana tourists and the city of Vegas itself. The stereotype of a casino filled with elderly gamblers is a major reason why the city is looking to diversify its offerings and attract more young tourists. Assemblyman Steve Yeager said that the innovations "really solidifies us as a cannabis destination", while businessman Christopher LaPorte envisions even greater progress. Instead of thinking like an Amsterdam, says LaPorte, think of it like "a new Napa Valley.. we're going to turn cannabis into the hospitality industry. No one's going to touch what Las Vegas does with this industry."
Have you ever visited any of the dispensaries in Las Vegas? Do you have any favorites or other recommendations for a good time in Sin City? Let us know in the comments below if you have any advice for visitors looking to take a pot vacation in America's Playground.